Antitumorska aktivnost ekstrakta Chelidonium majus in vitro
Antitumor activity of Chelidonium majus extract in vitro
Author
Deljanin, Milena
Mentor
Popović, Suzana
Committee members
Jakovljević, Mihajlo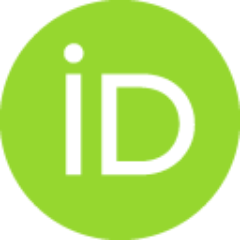 Cupara, Snežana
Ristić-Fira, Aleksandra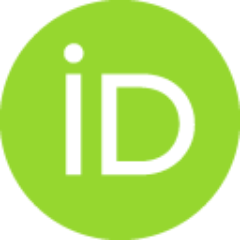 Volarević, Vladislav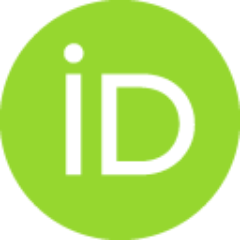 Abstract
Izvod: Chelidonium majus L. (Papaveraceae) u tradicionalnoj medicini ima primenu u lečenju širokog spektra različitih bolesti. Farmakološka svojstva ove biljke predmet su velikog broja in vitro i in vivo istraživanja, kao i kliničkih studija. Međutim, najveći broj istraživanja, naročito antitumorskog dejstva, usmeren je na ispitivanje biološke aktivnosti pojedinačno izolovanih alkaloida i flavonoida. Antitumorsko dejstvo celog ekstrakta nije dovoljno ispitano. U ovoj disertaciji opisano je direktno citotoksično dejstvo ekstrakta na humanim tumorskim ćelijskim linijama dojke (MDA-MB-231, MCF7), kolona (HCT116, SW480) i pluća (A549, H460) i diferencijalna citotoksičnost u odnosu na normalne ćelije, fibroblaste (MRC-5). Opisano je i indirektno antitumorsko dejstvo, odnosno uticaj ekstrakta na sposobnost migracije i radiosenzitivnost malignih ćelija. Ispitivani ekstrakt Chelidonium majus pokazuje vremenski- i dozno-zavisan citotoksični efekat na svim ispitivanim tumorskim ćeli
...
jskim linijama, uz dobru selektivnost prema ovim malignim ćelijama u odnosu na zdrave, netransformisane ćelije (fibroblaste). Analiza protočnom citometrijom pokazala je da ekstrakt uzrokuje zastoj u G2/M fazi ćelijskog ciklusa, kao i da indukuje apoptozu, što je potvrđeno određivanjem proteina uključenih u apoptozu i analizom morfoloških promena, karakterističnim za ovaj proces na A549 ćelijama. Utvrđeno je sinergističko dejstvo ekstrakta i doksorubicina, zavisno od tumorske ćelijske linije koja se tretira i od primenjene doze doksorubicina. Ekstrakt je inhibirao migraciju A549, HCT116 i MDA-MB 231 ćelija i povećao osetljivost ove tri ćelijske linije na γ-zračenje, čime je pokazano da ispoljava i indirektna antitumorska dejstva. Dobijeni rezultati pokazuju da ekstrakt ispoljava direktno i indirektno antitumorsko dejstvo u in vitro uslovima, te bi ovaj potencijal trebalo ispitati u in vivo sistemu.
Abstract: Chelidonium majus L. (Papaveraceae) is widely used in alternative medicine for treatment of various disorders. The pharmacological properties of the plant were the subject of numerous in vitro and in vivo investigations as well as clinical studies. However, most research, especially of antitumor activity, were focused on the assessment of biological activities of isolated alkaloids and flavonoids, while there are only a few studies that examine properties of the whole extract In this dissertation ethanol extract of Chelidonium majus was evaluated for its anti-cancer properties on six human cancer cell lines: breast (MDA-MB-231, MCF7), colon (HCT116, SW480) and lung (A549, H460) tumor cell lines and differential cytotoxicity as compared to normal cells, fibroblasts (MRC -5) was estimated. Also, indirect antitumor activity, i.e. effect on migration and radiosensitivity of cancer cells were investigated. Chelidonium majus extract showed selective time- and dose-depen
...
dent increase of cytotoxicity in all six cell lines, with individual cell line sensitivities. Extract promoted cell cycle arrest and induced apoptosis, as demonstrated by flow cytometric analysis of apoptosis-related proteins and by assessment of morphological changes typical for apoptosis. Cotreatment with doxorubicin enhanced cytotoxicity of the drug. Inhibitory effect on migration was shown with non-toxic extract concentration on A549, HCT116 and MDA-MB 231 cells. Also, pretreatment with low concentrations of extract increased sensitivity of these cell lines to γ-radiation. These results indicate possible usefulness of Chelidonium majus crude extract in antitumor therapy, whether through its direct cytotoxic effect, by prevention of metastasis, or as adjuvant therapy. Therefore, this potential should be examined in the in vivo system.
Faculty:
Универзитет у Крагујевцу, Факултет медицинских наука
Date:
23-05-2017
Keywords:
Chelidonium majus / citotoksičnost / kancer / apoptoza / ekstrakt