Hemijska postojanost polifosfatnog stakla u različitim sredinama
Chemical durability of polyphosphate glass in different medium
Author
Nikolić, Jelena D.
Mentor
Grujić, Snežana
Committee members
Matijašević, Srđan
Petrović, Rada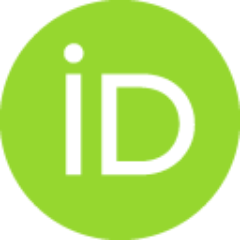 Miladinović, Jelena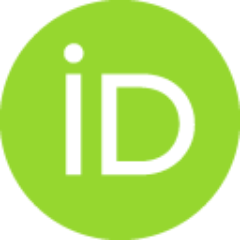 Abstract
Proces rastvaranja stakla je veoma kompleksan fenomen, koji zavisi od više faktora: sastava stakla, postupka njegovog dobijanja, površine stakla, temperature, pH rastvarača, brzine protoka rastvarača, vremena dejstva i dr. Ovaj proces se odvija u više faza, te je moguće kontrolisati ukupno vreme procesa, favorizovanjem ili suzbijanjem neke od ovih faza. Iako fosfatna stakla imaju odlične optičke osobine, njihova šira primena je bila ograničena zbog njihove niske hemijske postojanosti. Poslednjih godina, fosfatna stakla su privukla pažnju istraživača zbog toga što poseduju bioaktivnost i biokompatibilnost, što ih svrstava u red materijala pogodnih za primenu u medicini, stomatologiji i poljoprivredi. Upravo zbog toga je veoma značajno da se poznaje ponašanje ovih stakala pri procesu rastvaranja u različitim rastvaračima. Hemijska aktivnost fosfatnih stakala u procesima koji nastaju pri kontaktu sa raznim rastvorima pomaže pri dizajniranju i proizvodnji novih materijala. Dosadašnja istra
...
živanja u oblasti hemijske postojanosti neorganskih stakala su pokazala da i manje postojana stakla mogu da budu od velike koristi u slučaju njihove kontrolisane rastvorljivosti. Glavna prednost stakala je što im se lako može promeniti hemijski sastav. Promenom sastava, odnosno uvođenjem novih komponenti u sastav stakla, moguće je kontrolisati kinetiku i mehanizam rastvaranja. U ovoj doktorskoj disertaciji prikazani su rezultati proučavanja fenomena rastvaranja polifosfatnog stakla sastava: 45 P2O5·3 SiO2·25 K2O·15 CaO·10 MgO·1 ZnO·1 MnO u dejonizovanoj vodi, 2 % rastvoru limunske kiseline i simuliranoj telesnoj tečnosti (SBF) u temperaturnom intervalu 15-50 C za vremena 0,5-720 h. Ispitivanja su izvršena pri stacionarnim uslovima u nezasićenim rastvorima. U ispitivanjima su korišćene dve grupe praškastih uzoraka granulacija: 0,1-0,3 i 0,3-0,65 mm i kompaktni uzorci stakla. Za analizu rezultata eksperimenata korišćene su metode: atomska apsorpciona spektroskopija (AAS), spektrofotometrijska metoda (SF), infracrvena spektroskopija (FTIR), diferencijalno-termijska analiza (DTA), skenirajuća elektronska mikroskopija (SEM), energetska disperziona spektroskopija (EDS), analiza specifične površine staklenog praha i određivanje pH vrednosti sredine...
The dissolution of the glass is a complex phenomenon that depends upon numerous parameters, such as glass composition, glass preparation procedure, surface condition, temperature, pH of the solution, leaching solution volume, flow rate, exposing time of the glass to the solution, etc. The process occurs in several steps. It allows the regulation of total dissolution time through the favoring or suppressing some of these steps. Although phosphate glasses have excellent optical properties, their wider application is restricted because of poor chemical durability. In recent years, the remarkable bioactivity and compatibility of phosphate glasses have attracted attention due to their potential application in medicine, dentistry and agriculture. Therefore, detailed knowledge of the dissolution behavior of phosphate glasses in different solutions is very important. Different chemical activity of phosphate glasses, during the contact with different solutions, provides for the opportunity to d
...
esign and manufacture new materials. Previous studies in the field of chemical durability of inorganic glass show that even less durable glasses can be of great importance if their dissolution process is controlled. The main advantage of glasses is their flexible behavior in response to changes of the chemical composition. This allows the controlling of the kinetics as well as mechanism of dissolution of glass through the introduction of new components in different amount. The subject of this thesis is the dissolution behavior of polyphosphate glass of composition 45 P2O5·3 SiO2·25 K2O·15 CaO·10 MgO·1 ZnO·1 MnO in deionized water, 2 % solution of citric acid and simulated body fluid (SBF) at the temperature interval of 15-50 C for time 0.5-720 h. The dissolution experiments were conducted under static conditions in the unsaturated solution. Two glass powder samples, granulation 0.1-0.3 and 0.3-0.65 mm, and the bulk glass samples, were investigated. The methods employed for investigation were: atomic absorption spectroscopy (AAS), spectrophotometry (SF), infrared spectroscopy (FTIR), differential thermal analysis (DTA), scanning electron microscopy (SEM), energy dispersive spectroscopy (EDS), analysis of specific surface areas and pH measurements...
Faculty:
Универзитет у Београду, Технолошко-металуршки факултет
Date:
12-05-2017
Keywords:
polifosfatno staklo / polyphosphate glass / dissolution / dissolution rate / mechanism and kinetics / rastvaranje / brzina rastvaranja / mehanizam i kinetika