Uticaj mineraloško-petrografskih karakteristika na mikrohrapavost agregata bazičnih stena Srbije
Influence of mineralogical and petrographical characteristics on aggregate microroughness of basic igneous rocks from Serbia
Author
Đokić, Olivera M.
Mentor
Šarić, Kristina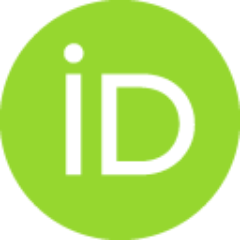 Committee members
Matović, Vesna
Erić, Suzana
Simić, Vladimir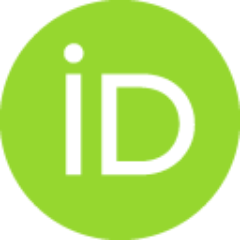 Mladenović, Goran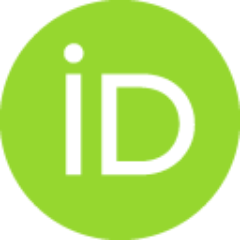 Abstract
Koeficijent poliranja kamena (Polished Stone Value - PSV) jedan je od glavnih faktora u proceni kvaliteta agregata koji se koristi za izradu habajućeg sloja na putevima. Ovaj koeficijent odražava mikrohrapavost agregata koja utiče na ukupnu otpornost prema klizanju puta i bezbedost vožnje. Prethodne studije pokazale su da postoje veze između petrografije, polirnosti i drugih tehničkih svojstava kamena i agregata, ali njihovi međusobni odnosi unutar homogene grupe stena do sada nisu ispitivani. Cilj ove disertacije bio je da se uspostavi jasna veza između mineralnog sastava, mikrosklopa, alteracionih produkata izabranih bazičnih magmatskih stena i PSV-a sa jedne strane, i posledično PSV-a i drugih tehničkih svojstava kamena i agregata, sa druge strane. Mineraloško-petrografska analiza ispitivanih bazičnih magmatskih stena pokazala je da njihove karakteristike poput mineralnog sastava, stepena alteracije i strukture značajno i sinhronizovano utiču na mikrohrapavost. Tako, najniže PSV vre
...
dnosti imaju bazične stene sa finozrnastom do finoofitskom strukturom u kojima su prisutni samo minerali sa relativnom tvrdinom većom od 5. Mikrohrapavost se povećava ukoliko stena: a) ima porfirsku strukturu, b) sadrži mineralne vrste koje pokazuju uznapredovali stepen alteracije, c) ima elemente porfiroidne strukture, d) ima povećan sadržaj određenih sporednih minerala, e) sadrži homogeno raspoređene mandole zapunjene sekundarnim mineralima različite tvrdine, f) ima krupnoofitsku, odnosno krupnozrniju strukturu, g) sadrži više od 15% minerala sa niskom relativnom tvrdinom, h) sadrži mineralne vrste koje imaju mrežu mikroprslina i šupljina. Posledično, najviše PSV vrednosti imaju bazične stene sa krupnoofitskom strukturom, značajnim stepenom alteracije primarnih minerala i gustom mrežom mikropukotina i šupljina pojedinih minerala (na primer plagioklasa i/ili klinopiroksena). Pojedinačne mineraloško-petrografske karakteristike utiču, ali ne daju značajnu zavisnost u odnosu na PSV vrednosti...
Polished Stone Value (PSV) is one of the main factor in estimating the quality of aggregates used for wearing courses. This coefficient reflects the aggregate microroughness, which is important for skid resistance and safe driving. Previous studies have shown that there are relationships between petrography, Polished Stone Value and other technical characteristics of stone and aggregates, but their relationships within the homogeneous groups of rocks have not been investigated. The objective of this dissertation was to establish a clear link between mineral composition, microfabric, alteration products of basic rocks and PSV at one side, and consenquently PSV and other technical characteristics of stone and aggregates, at the other. Mineralogical and petrographic analysis of examined basic igneous rocks showed that their characteristics such as mineral composition, degree of alteration and fabric have significant and synchronized influence on microroughness. Thus, the lowest PSV value
...
have basic rocks with fine-grained to fine-ophitic texture that have minerals with relative hardness higher than 5. Microroughness successively increases if stone: a) has porphyry texture, b) contains minerals that show advanced degree of alteration, c) has elements of porphyric texture, d) has a higher content of minor minerals, e) contains homogeneously distributed mandola filled with a different hardness secondary minerals, f) has a largeophitic, or coarse grained structure, g) contains more than 15% of minerals with low relative hardness, h) contains minerals which have a network of microcracks and voids. Consequently, the highest PSV values have basic rocks with coarseophitic texture, a significant degree of alteration of primary minerals and with a network of microcracks and voids on certain minerals (such as plagioclase and/or clinopyroxene). Single mineralogical and petrographic characteristics influence, but does not give a significant dependence with PSV values...
Faculty:
Универзитет у Београду, Рударско-геолошки факултет
Date:
19-05-2017
Keywords:
mineralni sastav / mineral composition / sklop / polirnost / kameni agregat / tehničke karakteristike / putarstvo i mikrohrapavost / fabric / polishing / stone aggregate / specifications / road engineering and microroughness