Uloga multidetektorske kompjuterizovane tomografije u dijagnozi i razlikovanju pankreatobilijarnog od intestinalnog tipa adenokarcinoma periampularne regije
Role of multidetector computed tomography in diagnosis and differentiation of pancreatobiliary and intestinal type adenocarcinoma of the periampullary region
Author
Ivanović, Aleksandar M.
Mentor
Maksimović, Ružica
Committee members
Peško, Predrag
Milošević, Zorica
Đurić-Stefanović, Aleksandra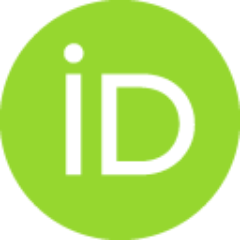 Micev, Marjan

Abstract
Uvod. Cilj studije bila je evaluacija uloge multidetektorske kompjuterizovane tomografije (MDCT) u ne-invazivnoj dijagnozi i razlikovanju pankreatobilijarnog i intestinalnog podtipa karcinoma periampularne regije. Metod. U ovoj retrospektivnoj studiji, izabrano je 83 pacijenata, ali je 6 bilo isključeno jer nisu podvrgnuti operativnom tretmanu zbog postojanja udaljenih metastaza. Takođe, iz studije je isključeno 8 pacijenata sa karcinomom porekla glave pankreasa, 3 pacijenta sa karcinomom distalnog holedoha i 2 pacijenta sa karcinomom duodenuma koji su sekundarno zahvatili ampulu. Šezdeset četiri pacijenta sa reseciranim periampularnim karcinomom, koji su preoperativno bili pregledani specifičnim, optimizovanim MDCT protokolom su konačno bila uključena u studiju. Dva abdominalna radiologa, slepa na patološku dijagnozu podtipa adenokarcinoma, evaluirali su prisustvo sedam MDCT karakteristika konsenzusom. Korelacija između MDCT nalaza i subtipova karcinoma vršena je hi-kvadrat testom. Re
...
zultati. Evaluirani skrojenim protokolom za ampularni MDCT pregled, intestinalni i pankreatobilijarni tip periampularnog adenokarcinoma bili su signifikantno različiti po pitanju morfologije lezije (p<0.0001), oblika papile (p<0.0001), infiltracije holedoha (p:0.003) i dilatacije holedoha (p:0.0004), infiltracije duodenopankreatičnog žljeba (p:0.0009) i infiltracije pankreatikoduodenalne arterije (p:0.005). Pankreatobilijarni tipovi tumora bili su značajno češće infitrativne morfologije (36/36 (100%)), pokazali retraktilnu papilu (28/36 (78%)), amputaciju holedoha (36/36, (100%)) sa pridruženom amputacijom pankreasnog kanala (24/36 (67%)), dilatiran holedoh (36/36, (100%)) sa pridruženom dilatacijom pankreasnog kanala (26/36 (72%)), "fiksiran" izgled duodenopankreasnog žljeba (30/36 (83%)), i zahvaćenost pankreatikoduodenalne arterije (24/36 (67%)). Intestinalni subtipovi periampularnih karcinoma bili su značajno više nodularne forme (28/28 (100%)), pokazali protruziju papile (26/28 (93%)), "slobodan" izgled duodenopankreasnog žljeba (22/28 (69%)) i bez zahvaćenosti pankreatikoduodenalne arterije (4/28 (14%))...
Introduction: The aim of this study was to evaluate the role of multidetector computed tomography (MDCT) in the non-invasive diagnosis and differentiation of pancreatobiliary and intestinal-type periampullary carcinomas subtypes. Methods: In this retrospective study, 83 patients were selected but 6 patients were excluded from the study due to distal metastases and they did nott go for surgery; furthermore, from the study were excluded 8 patients with pancreatic head carcinoma, 3 patients with carcinoma of distal CBD and 2 patients with duodenal carcinoma, who secondarily involved ampullary region. Finally, 64 patients with resected ampullary adenocarcinoma who underwent preoperative contrast-enhanced ampullary MDCT were included in the study. Two abdominal radiologists, blinded to pathological diagnosis of adenocarcinoma subtype, evaluated the presence of seven MDCT features in consensus. Correlation between MDCT findings with ampullary cancer subtypes was carried out using χ2 test. Re
...
sults: When evaluated with tailored ampullary MDCT protocol, intestinal- and pancreatobiliary-type ampullary adenocarcinomas were significantly different in terms of morphology of the lesion (p:<0.0001), shape of the papilla (p:<0.0001), CBD infiltration (p:0.003) and CBD dilation (p:0.0004), duodenopancreatic groove infiltration (p:0.0009), and pancreaticoduodenal artery involvement (p:0.005). Pancreatobiliary-type tumors were significantly more often infiltrative in morphology (36/36[100%]), showed a retracted papilla (28/36[78%]), an abrupt cut-off of the CBD (36/36[100%]) with an associated abrupt cut-off of the MPD (24/36[67%]), a dilated CBD (36/36[100%] with an associated dilated MPD (26/36[72%]), a "fixed" duodenopancreatic groove appearance (30/36[83%]), and pancreaticoduodenal artery involvement (24/36[67%]). Intestinal subtype ampullary carcinomas were significantly more frequently nodular in shape (28/28[100%]), had a bulging papilla (26/28[93%]), a "free" duodenopancreatic groove appearance (22/28[69%]) and less pancreaticoduodenal artery involvement (4/28 [14%])...
Faculty:
Универзитет у Београду, Медицински факултет
Date:
26-04-2017
Keywords:
ampula / ampulla / periampullary region / ampullary adenocarcinoma / MDCT / periampularna regija / adenokarcinom ampule / MDCT