Pirolidinski derivati u organokatalitičkim transformacijama
Pyrrolidine derivatives in organocatalytic transformations
Author
Jovanović, Predrag M.
Mentor
Savić, Vladimir
Committee members
Tešević, Vele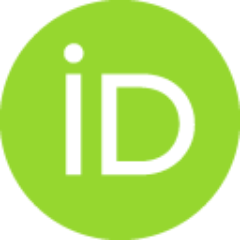 Ferjančić, Zorana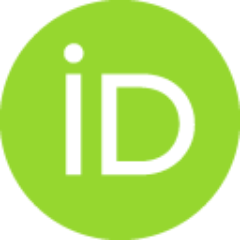 Maslak, Veselin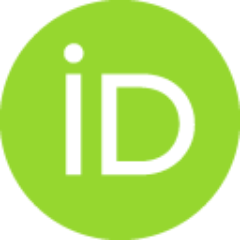 Nikodinović-Runić, Jasmina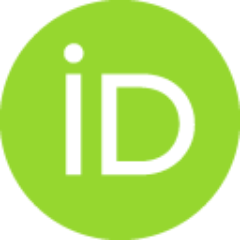 Abstract
Hiralni, polisupstituisani derivati pirolidina, dobijeni cikloadicionim reakcijama azometinskih ilida, proučavani su kao organokatalizatori u Michael-ovoj reakciji aldehida/ketona i vinil-sulfona. Pod optimalnim reakcionim uslovima, u kojima se koristilo 10 mol % katalizatora u vlažnom metilen-hloridu prinosi reakcija su generalno bili dobri dok je enantioselektivnost varirala dostižući 52 %. Razvijen je efikasan biokatalizator za asimetričnu Michael-ovu adiciju acetaldehida na β- nitrostiren na bazi celih ćelija koja eksprimira 4-oksalokrotonat tautomerazu (4-OT). Utvrđen je optimalan odnos supstrata i biokatalizatora. Kada je kao supstrat korišćen β-nitrostiren dobijena je odlična enantioselektivnost (e.e. >99%) uz prinos reakcije do 60%. Biokatalizator je manje efikasan sa p-hlor-, o-hlor- i p-fluor-β-nitrostirenom gde su dobijeni prinosi od 38%, 51%, 31% i e.e. 84%, 88%, 94%...
Chiral, polysubstituted pirrolydines derivatives, obtained via cycloaddition reactions of azomethine ylides, were studied as organocatalysts in the Michael reaction of aldehydes/ketones and vinylsulphones. Under optimised reaction conditions employing 10 mol % of the catalyst in wet CH2Cl2, the yields of the products were generally good while the enantioselectivity varied, reaching up to 52 %. A novel whole cell system based on recombinantly expressed 4-oxalocrotonate tautomerase (4-OT) was developed and shown to be an effective biocatalyst for the asymmetric Michael addition of acetaldehyde to β-nitrostyrenes. Optimal ratio of substrates and biocatalyst was determined. Excellent enantioselectivity (>99% ee) and product yields of up to 60% were obtained with β-nitrostyrene substrate. The biocatalyst exhibited lower reaction rates with pchloro-, o-chloro- and p-fluoro-β-nitrostyrenes with product yields of 38%, 51%, 31% and ee values of 84%, 88% and 94% respectively...
Faculty:
University of Belgrade, Faculty of Chemistry
Date:
07-04-2017
Keywords:
organokataliza / organocatalysis / proline derivatives / thiourea derivatives / 4-Oxalocrotonate tautomerase / Michael reaction / enantioselectivity / biocatalysis / Escherichia coli / derivati prolina / derivati tiouree / 4-oksalokrotonat tautomeraza / Michael-ova reakcija / enantioselektivnost / biokataliza / Escherichia coli