Arhitektonsko-konstrukcijski dizajn fasadnih sistema od čelika i aluminijuma
Doktorand
Đurić-Mijović, Danijela Z.
Mentor
Damnjanović, Milisav
Članovi komisije
Bogdanović, Veliborka
Vacev, Todor
Kostić, Dragan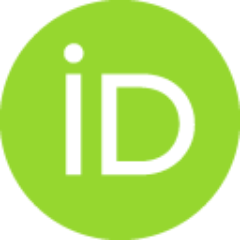 Vasov, Miomir

Sažetak
Contemporary facades represent lightweight, most frequently transparent membranes whose design and construction is a complex and demanding task. The research subject of this dissertation are curtain walls and their complex analysis in actual conditions. Wind, as a dominant load, was considered as dynamic, and it was modeled with the aid of numerical fluid dynamics. Regarding the variation of wind velocity with the height, the roughness of terrain was taken into consideration by modeling the atmospheric boundary layer. A building model was created, with the b:d:h ≈ 1:1:2.5 dimensional ratio. This building was analyzed through four groups of models. Model A, B, C and D group comprised wind action at the angle of 00, 150, 300 and 450, respectively. Two turbulent models were used, RNG k-ε and SST k-ω. The obtained results were presented through dimensionless coefficients of pressure and compared with the standing standards and results of experimental research. Recommendations for creation
...
of a model in CFD were made, depending on the chosen turbulent model. The second part of research included analysis of the bearing elements of the curtain wall, made of S235 steel and AW 6063.T5 and AW 6082.T6 aluminium alloys, based on the results of the previously conducted wind action analysis. A special attention was paid to the stability of these elements through the analysis of lateral torsional buckling strength.
Fakultet:
Univerzitet u Nišu, Građevinsko-arhitektonski fakultet
Datum odbrane:
30-09-2016
Ključne reči:
Zid zavesa / curtain wall / wind / turbulence models / RNG k-ε model / SST k-ω model / pressure coefficients / numerical simulation / numerical analisys / vetar / turbulentni modeli / RNG k-ε model / SST k-ω model / koeficijenti pritiska / numerička simulacija / numerička analiza
Related items
Showing items related by title, author, creator and subject.
Petrović, Jelena M.

(Univerzitet u Beogradu, Fakultet za fizičku hemiju,

07-04-2017

)

Jovanović, Mlađan

(Univerzitet u Beogradu, Elektrotehnički fakultet,

02-03-2013

)

Vitković, Nikola M.

(Univerzitet u Nišu, Mašinski fakultet,

18-03-2016

)