Primena akvatičnih oligoheta (Tubificidae) u in situ i ex situ ekogenotoksikološkim istraživanjima
Application of aquatic oligochaetes (Tubificidae) in ecogenotoxicological in situ and ex situ studies
Author
Kračun-Kolarević, Margareta J.
Mentor
Vuković-Gačić, Branka
Committee members
Paunović, Momir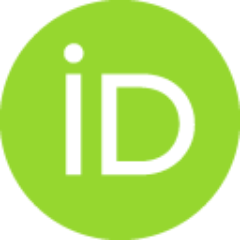 Gačić, Zoran

Abstract
Familija Tubificidae (Oligochaeta), po brojnosti jedinki i po biomasi, je jedna od najznačajnijih grupa u zajednicama akvatičnih makroinvertebrata. Ovi organizmi su prepoznati kao pouzdani bioindikatorski organizmi koji se koriste u proceni ekološkog potencijala akvatičnih ekosistema. U ovoj studiji akvatične oligohete su korišćene kao eksperimentalni organizmi u ekogenotoksikološkim istraživanjima. Uticaj različitih stresora in situ, kao i odabranih grupa zagađivača ex situ na integritet DNK molekula celomocita i hemocita, praćen je komet testom, a za procenu nivoa oštećenja korišćen je parametar TI (eng. Tail intensity). In situ istraživanje rađeno je tokom 2014. i 2015. godine na lokalitetu Duboko (Sava), i tokom 2014. godine na lokalitetu Višnjica (Dunav) na vrsti Branchiura sowerbyi, i mešovitom uzorku tubificidnih vrsta (Mix uzorak). Rezultati ukazuju na osetljivost celomocita i hemocita u detekciji sredinskog stresa. Nivo oštećenja DNK molekula kod različitih vrsta imao je sliča
...
n trend pri odgovoru na sredinske uslove i pokazao je značajne korelacije sa praćenim mikrobiološkim i fizičko-hemijskim parametrima kvaliteta vode. Vodostaj je izdvojen kao bitan stresor koji je tokom istraživanja znatno uticao na ostale praćene parametre. Brojnost jedinki i divezitet populacija akvatičnih oligoheta se nije menjala sa promenom stresora (poplave, ispuštanje otpadnih voda, spiranje zemljišta), s druge strane, uticaj stresora bio je evidentan na oštećenje DNK molekula. U ex situ istraživanu praćen je uticaj citostatika 5–fluorouracila i etopozida, kao i model mutagena kadmijum hlorida, na nivo oštećenja DNK molekula vrste Limnodrilus udekemianus. Sve supstance su značajno povećale nivo oštećenja DNK molekula.
According to the number of individuals and their biomass, family Tubificidae (Oligochaeta) is one of the most important groups in the communities of aquatic macroinvertebrates. As bioindicators these organisms are used in the assessment of the ecological potential of aquatic ecosystems. In this study aquatic oligochaetes are used as experimental organisms in ecogenotoxicological assessment. For in situ studies impact of different stressors on the integrity of the DNA molecule of coelomocytes and haemocytes was evaluated, while the impact of a selected group of pollutants was studied ex situ. The comet assay was used for the evaluation of the genotoxic potential and parameter TI (Tail intensity) for the assessment of the level of DNA damage. In situ research was conducted on the species Branchiura sowerby and in the mixed sampled of tubificid species from the sampling sites Duboko (Sava) and Višnjica (Danube). Coelomocytes and haemocytes have shown to be sensitive to environmental stres
...
s. The level of DNA damage in different species showed a similar trend in response to environmental conditions and significantly correlated with microbial, physical and chemical water quality parameters. Water level was recognized as an important stressor that had significant impact on the other environmental parameters. Different stressors (floods, wastewater discharge, and runoffs) did not affect the number of individuals and the diversity of aquatic oligochaetes populations. On the other hand, the impact of stressors was evident on the level of DNA damage. The effects of cytostatic, 5-fluorouracil and etoposide and of model mutagen CdCl2, on the level of DNA damage of Limnodrilus udekemianus was examined ex situ. All tested substances significantly increased the level of DNA damage.
Faculty:
University of Belgrade, Faculty of Biology
Date:
10-02-2017
Projects:
Keywords:
in situ i ex situ istraživanja / in situ and ex situ studies / microbial and chemical pollution / cytostatics / aquatic Oligochaeta / family Tubificidae / ecogenotoxicology / comet assay / DNA damage / mikrobiološko i hemijsko zagađenje / citostatici / akvatične Oligochaeta / familija Tubificidae / ekogenotoksikologija / komet test / oštećenje DNK