Metalotermijska redukcija u reciklažnim tehnologijama primenjena na metalurške međuproizvode i otpade
Metallothermic reduction in recycling technologies applied to the metallurgical byproducts and wastes
Author
Manojlović, Vaso D.
Mentor
Kamberović, Željko
Committee members
Filipović, Mirjana
Sokić, Miroslav
Korać, Marija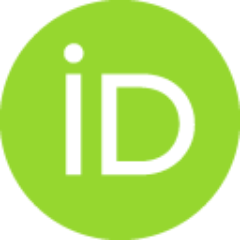 Gavrilovski, Milorad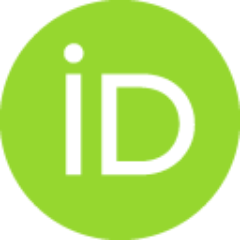 Abstract
U većini slučajeva metalurški procesi su veoma kompleksni, tako da je formiranje međuproizvoda i opasnog otpada neizbežno. Kombinovanjem metalurških otpada i međuprodukata koje čine oksidni sistemi i metalni reducenati moguće je uspostaviti sinergiju koja se ogleda u iskorišćenju egzotermne energije reakcija i dobijanja korisnih proizvoda sa stanovišta životne sredine. Eksergijska analiza je korišćena za optimizovanu upotrebu različitih reducenata u elektrolučnoj peći, tako da se postignu minimalni gubici eksergije. Na osnovu eksperimentalnih rezultata razvijen je matematički model i softver za izračunavanje materijalnog i energetskog bilansa, količine redukcionog sredstva, viskoznosti i baziciteta šljake, adijabatske temperature i eksergijskog bilansa. U eksperimentalnom delu disertacije korišćeni materijali su: prašina iz postupka elektrolučnog topljenja čelika, kovarina, nestandardni talog jarosit PbAg, čelična prašina nastala obradom alatnog čelika, aluminijum kao amblažni otpad i
...
opiljci magnezijuma. Sekundarni aluminijum u obliku folije je pripremljen na takav način da se oslobodi i razvije površina aluminijuma na dobijenim česticama praha. Detaljna karakterizacija dobijenih prahova je pokazala da se mogu koristiti za aluminotermijske reakcije. Magnezijum je dobijen iz fabrike za dobijanje magnezijuma iz sekundarnih sirovina. Pokazano je da mešanjem magnezijuma sa aluminijumom ima pozitivan uticaj na tok metalotermijskih reakcija. Rezultati su pokazali da se sekundarni aluminijum i magnezijum mogu uspešno koristiti za tretman opasnog otpada ili metalurških međuprizvoda na energetski efikasan način, koji je povoljan za životnu sredinu.
In the most cases metallurgical processes are very complex, therefore formation of by-products and hazardous waste are inevitable. Simulating the reactions in a complex system can lead to self-sustaining and energy efficient treatment of wastes in recycling promoting manner. The synergic combination of oxide systems and metallic reducing agents originating from waste was researched, aiming to use exothermal energy of reactions and to obtain environmentally favorable products. Exergy analysis was used to optimize the use of different reducing agents in the electric-arc furnace, achieving minimal exergy losses. Based on the experimental results, mathematical model and software was developed to calculate material and energy balance, reducing agent amaunt, slag viscosity and density, adiabatic temperature and exergy balance. Electric arc furnace dust, non-standard jarosite PbAg, steel dust from tool steel industry, aluminum and magnesium from secondary sources was used in experimental part
...
of dissertation. The secondary aluminum in the form of foil was prepared in different ways in order to develop and relieve the aluminum surface on the obtained powder particles. Brief characterization of this powders has shown that it is suitable for aluminothermic reactions. The magnesium was taken from secondary magnesium production industry in the form of the powder. Combining magnesium with aluminum powder has a positive influence on the metallothermic reduction reactions. Results are shown that the secondary aluminum and magnesium can be successfully used for a treatment of oxides bearing hazardous wastes and non-hazardous by-products in energy efficient and environmentally friendly manner.
Faculty:
Универзитет у Београду, Технолошко-металуршки факултет
Date:
06-03-2017
Keywords:
Metalotermija / Metalothermic / Aluminothermic / Secondary aluminum foil / Magnesum powder / Electric arc furnace dust / Mill scale / Jarosite / Steel dust / Exergy analysis / Aluminotermija / Sekundradna aluminijumska folija / Magnezijum prah / Prašina iz elektrolučne peći / Kovarina / Jarosit / Čelična prašina / Eksergijsa analiza