Ribolov na Đerdapu u ranom holocenu :(10.-6. milenijum pre n.e.)
Fishing in the mesolithic-neolithic danube gorges in the early holocene (10th-6th millennium BC)
Author
Živaljević, Ivana R. S.
Mentor
Dimitrijević, Vesna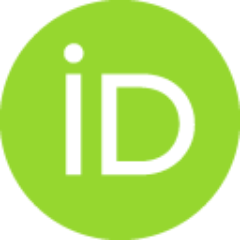 Committee members
Mihailović, Dušan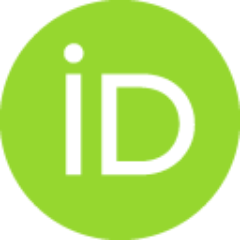 Bogdanović, Sonja

Abstract
Disertacija obuhvata proučavanje ribolovačkih aktivnosti u Đerdapu tokom ranog holocena, tj. perioda mezolita i ranog/srednjeg neolita (9500-5500. pre n. e.), prvenstveno iz perspektive arheozoologije ribljih ostataka. Važna uloga ribolova u naseljavanju Đerdapa u praistoriji prepoznata je još tokom prvobitnih arheoloških istraživanja 1960ih i 1970ih godina. U okviru ovih kampanja, registrovan je i istražen veliki broj lokaliteta na levoj (rumunskoj) i desnoj (srpskoj) obali Dunava, od kojih su na desnoj obali najdetaljnije istraženi Padina, Lepenski Vir i Vlasac u klisuri Gospođin Vir. Smešteni na rečnim terasama u blizini virova, ova nalazišta su samim svojim položajem ukazivala na upućenost na reku. Pored položaja naselja, hipoteze o njihovom ribolovačkom karakteru zasnivale su se na velikim količinama otkrivenih ribljih kostiju, prisustvu 'ribolikih' skulptura i drugih artefakata sa predstavama akvatičkih motiva, a u novije vreme i na vrednostima stabilnih izotopa ugljenika i azota
...
u kolagenu iz ljudskih kostiju koje su ukazivale na značajan udeo ribe u ishrani...
Dissertation focuses on fishing activities in the Danube Gorges in early Holocene, i.e. in the Mesolithic and Early/Middle Neolithic (c. 9500-5500 cal BC), primarily from an archaeozoological perspective. The role of aquatic resource exploitation in site locations and settlement practices has long been recognized, ever since the initial archaeological excavations in the 1960s and the 1970s. These campaigns uncovered a great number of sites on the left (Romanian) and right (Serbian) bank of the Danube, with the excavations on the latter focused mainly on the sites of Padina, Lepenski Vir and Vlasac in the Gospođin Vir gorge. The reliance on the river was manifested by the location of sites, which were situated on riverine terraces in vicinity of whirlpools. In addition, their interpretations as fishing settlements were based on large amounts of recovered fish bones, presence of sculpted boulders and other artefacts depicting 'fishlike' beings, as well as more recent stable isotope analy
...
ses indicating a significant intake of aquatic resources in human diet...
Faculty:
Универзитет у Београду, Филозофски факултет
Date:
04-03-2017
Projects:
Keywords:
ribolov / fishing / arheozoologija ribljih ostataka / mezolit / neolit / Đerdap / Padina / Lepenski Vir / Vlasac / archaeozoology of fish remains / Mesolithic / Neolithic / Danube Gorges / Padina / Lepenski Vir / Vlasac