Fitohemijska analiza i biološka aktivnost Ferulago macedonica Micevski et Mayer, Echinophora sibthorpiana Guss., Laserpitium ochridanum Micevski, Heracleum orphanidis Boiss. i Angelica pancicii Vandas (Apiaceae)
Phytochemical analysis and biological activity of Ferulago macedonica Micevski et Mayer, Echinophora sibthorpiana Guss., Laserpitium ochridanum Micevski, Heracleum orphanidis Boiss. and Angelica pancicii Vandas (Apiaceae)
Author
Mileski, Ksenija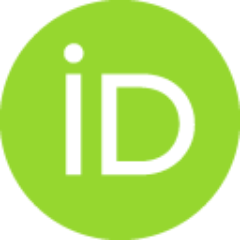 Mentor
Džamić, Ana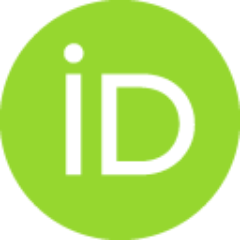 Committee members
Marin, Petar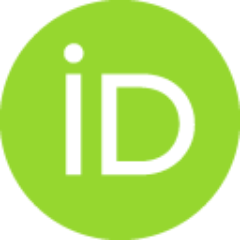 Trifunović, Snežana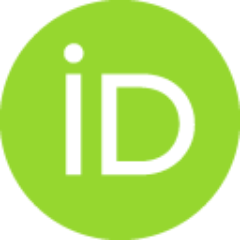 Ćirić, Ana
Matevski, Vlado

Abstract
Osnovni cilj ove doktorske disertacije je karakterizacija hemijskog sastava etarskih ulja i ekstrakata retkih i endemičnih vrsta iz Republike Makedonije koje su delimično ili potpuno neistražene: Ferulago macedonica Micevski et Mayer, Echinophora sibthorpiana Guss., Laserpitium ochridanum Micevski, Heracleum orphanidis Boiss. i Angelica pancicii Vandas (Apiaceae). Drugi deo ovog istraživanja odnosi se na utvrđivanje in vitro biološkog potencijala etarskih ulja, metanolnih, etanolnih i vodenih ekstrakata navedenih vrsta i to njihovog antioksidativnog, antimikrobnog i anti-quorum sensing dejstva. U ovom radu su prvi put predstavljeni rezultati hemijske analize etarskih ulja vršnog i nadzemnog dela F. macedonica kao i metanolnih ekstrakata nadzemnog dela i korena vrsta H. orphanidis i A. pancicii. Do sada nije bilo ni literaturnih podataka o biološkim aktivnostima vrsta F. macedonica, H. orphanidis i A. pancicii. GC-FID i GC-MS analiza sastava etarskih ulja proučavanih vrsta pokazala je d
...
ominantno prisustvo monoterpenskih i seskviterpenskih ugljovodonika i njihovih oksidovanih formi. Ove analize su pokazale da su etarska ulja vršnog i nadzemnog dela F. macedonica bogata α-pinenom (43,10%; 22,78%) i sabinenom (26,73%; 15,46%). Za etarsko ulje E. sibthorpiana karakteristično je prisustvo velike koncentracije metil eugenola (60,40%), p-cimena (11,18%) i α-felandrena (10,23%), a za etarsko ulje L. ochridanum veliki sadržaj sabinena (22,8%), viridiflorola (14,7%) i α-pinena (11,4%). U etarskom ulju H. orphanidis kao glavna jedinjenja identifikovani su n-oktanol (39,57%), n-oktil heksanoat (17,62%) i n-oktil acetat (14,12%), dok su bornil acetat (8,08%), n-oktanol (5,82%), kesan (4,26%) i β-selinen (4,25%) najzastupljenije komponente etarskog ulja A. pancicii. Rezultati tentativne analize sastava metanolnih ekstrakata odabranih vrsta, dobijenih pomoću HPLC-DAD/ESI-ToF-MS sistema, prvi put su predstavljeni i opisani u ovoj disertaciji. Identifikacija sekundarnih metabolita ekstrakata urađena je na osnovu molekulske formule dobijene korišćenjem Mass Hunter Workstation softvera za prikupljanje i obradu podataka i na osnovu literaturnih podataka o hemijskom sastavu vrsta odgovarajućih rodova i predstavnika drugih rodova familije Apiaceae...
The main goal of this doctoral dissertation was chemical characterization of essential oils and methanolic extracts of rare and endemic unexplored or partially investigated species originating from Republic of Macedonia: Ferulago macedonica Micevski & Mayer, Echinophora sibthorpiana Guss. Laserpitium ochridanum Micevski, Heracleum orphanidis Boiss. and Angelica pancicii Vandas (Apiaceae). Other part of this investigation was dedicated to determination of in vitro biological potential of essential oils, methanol, ethanol and aqueous extracts of selected species including antioxidant, antimicrobial and anti-quorum sensing effects. To date, no published results are available on phytochemical investigation of essential oils of F. macedonica and H. orphanidis and metanolic extracts of H. orphanidis and A. pancicii aerial parts and roots. Additionally, there is no literature data about biological potential of F. macedonica, H. orphanidis and A. pancicii species. GC-FID and GC-MS analysis sho
...
wed a dominant presence of monotererpene and sesquiterpene hydrocarbons and their oxygenated forms in essential oils. This analisys showed that essential oils of F. macedonica apical and aerial parts were rich in α-pinene (43,10%; 22,78%) and sabinene (26,73%; 15,46%). E. sibthorpiana essential oil was characterised by dominant presence of methyl eugenol (60,40%), p-cymene (11,18%) i α-phellandrene (10,23%), while the most abundant compounds of L. ochridanum essential oil were sabinene (22,8%), viridiflorol (14,7%) and α-pinene (11,4%). As the main components of H. orphanidis essential oil were identified n-octanol (39,57%), n-octyl hexanoate (17,62%) and n-octyl acetate (14,12%), while bornyl acetate (8,08%), n-octanol (5,82%), kessane (4,26%) and β-selinene (4,25%) were present in the highest percentage in A. pancicii essential oil. The results of tentative analysis of methanol extracts of selected species, using HPLC-DAD/ESI-ToF-MS system, were described for the first time in this work. The identification of secondary metabolites of these samples was based on molecular formulas obtained by Mass Hunter Workstation software and based on literature data on the composition of the respective genera and other species from Apiaceae family...
Faculty:
Универзитет у Београду, Биолошки факултет
Date:
11-02-2017
Projects:
Keywords:
Apiaceae / Apiaceae / Republic of Macedonia / essential oils / extracts / GC/FID/MS / HPLC / antioxidant activity / antimicrobial activity / anti-quorum sensing activity / Pseudomonas aeruginosa / Makedonija / etarska ulja / ekstrakti / GC/FID/MS / HPLC / antioksidativna aktivnost / antimikrobna aktivnost / anti-quorum sensing aktivnost / Pseudomonas aeruginosa