Synthesis, characterization and application of magnetic absorbents based on sepiolite and zeolite
Sinteza, karakterizacija i primena magnetnih adsorbenata na bazi sepiolita i zeolita
Doktorand
Ahribesh, Aysha Ali
Mentor
Petrović, Rada
Članovi komisije
Janaćković, Đorđe
Rogan, Jelena
Lazarević, Slavica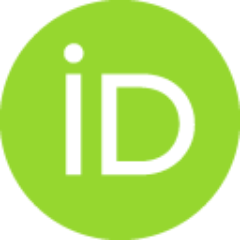 Živković, Ljiljana

Sažetak
Magnetic nano-composite adsorbents have been attracting extensive attention recently owing to facilely recovering from liquid phases using an external magnetic field, which reduces the operational costs as compared with filtration and centrifugation. The magnetic composites are usually synthesized by deposition of magnetic nano-particles on a support, which should provide good dispersibility of the particles, preventing their agglomeration. In this dissertation, natural sepiolite (SEP), partially acid-activated sepiolite (ASEP), and natural zeolite (NZ) were used as supports to synthesize the magnetic nano-composites (MNCs) for the removal of Cd2+, Cr(VI), phosphate and dyes (Reactive Orange 16 and Basic Yellow 28) from water. The goal of the dissertation was to analyze the influence of different synthesis conditions on the properties of the composites in order to obtain efficient magnetically separable adsorbent. The synthesis was performed by co-precipitation of Fe3+ and Fe2+ ions by
...
strong (NaOH) or weak (NH3) base in the presence of NZ or SEP or ASEP, whereas the base was added before (procedure 1) or after (procedure 2) adding of Fe3+ and Fe2+ in the support suspension. In addition, the molar ration Fe2+/Fe3+ and the quantity of iron salts were also varied. It was shown that the concentration of hydroxyl ions in the suspensions could decrease due to the interactions with the support functional groups, that caused in some cases the precipitation of Fe(OH)3 instead of the Fe3+/Fe2+ co-precipitation and the magnetite formation. Because of the strong interactions of ASEP with hydroxyl ions, it was not possible to synthesize the MNCs when NaOH or NH3 was added to the support suspension before Fe3+ and Fe2+ adding, but only when NH3 was added in the suspension of ASEP having Fe3+ and Fe2+ ions. On the other hand, the magnetic composites with SEP and NZ were successfully prepared by both procedures, using both bases...
Magnetni nano-kompozitni adsorbenti privlače veliku pažnju poslednjih godina zahvaljujući mogućnosti uklanjanja iz vode primenom magnetnog polja, što smanjuje operativne troškove u poređenju sa filtracijom i centrifugiranjem. Magnetni kompoziti se obično sintetišu deponovanjem magnetnih nano-čestica na nosač, koji obezbeđuje dobro dispergovanje čestica, sprečavajući njihovu aglomeraciju. U ovoj disertaciji, kao nosači za deponovanje magnetnih nano-čestica korišćeni su prirodni minerali zeolit (NZ) i sepiolit (SEP), kao i parcijalno kiselinski aktiviran sepiolit (ASEP), u cilju dobijanja magnetnih nano-kompozita (MNC) kao adsorbenata za uklanjanje Cd2+, Cr(VI), fosfata i boja (Reactive Orange 16 i Basic Yellow 28) iz vode. Cilj ove disertacije je bio da se analizira uticaj različitih parametara sinteze na osobine kompozita da bi se dobio efikasan magnetno separabilni adsorbent. Kompoziti su sintetisani koprecipitacijom Fe3+- i Fe2+-jona korišćenjem jake (NaOH) ili slabe (NH3) baze u pri
...
sustvu NZ ili SEP ili ASEP, pri čemu je baza dodavana pre (procedura 1) ili nakon (procedura 2) dodatka Fe3+ i Fe2+ u vodenu suspenziju nosača. Dodatno, variran je i molski odnos Fe2+/Fe3+ i količina soli gvožđa. Pokazano je da se koncentracija hidroksilnih jona u suspenziji smanjivala u većoj ili manjoj meri usled interakcije sa površinskim funkcionalnim grupama nosača, što je u nekim slučajevima dovodilo do precipitacije Fe(OH)3 umesto koprecipitacije Fe3+/Fe2+ i formiranja magnetita. Zbog jakih interakcija kisele površine ASEP sa hidroksilnim jonima, nije bilo moguće sintetizovati magnetne kompozite kada su NaOH ili NH3 dodavani u suspenziju nosača pre dodatka Fe3+ i Fe2+, već samo u slučaju kada je NH3 dodavan u suspenziju ASEP sa Fe3+ i Fe2+ jonima. S druge strane, magnetni kompoziti sa SEP i NZ su uspešno sintetisani po obe procedure, korišćenjem obe baze. Sintetisani kompoziti sadrže pojedinačne ili aglomerisane kristalite magnetita, veličine oko 10 nm. Nije došlo do narušavanja osnovne strukture sepiolita/zeolita u sintetisanim kompozitima, mada je korišćenje jake baze (NaOH) dovelo do izvesnog alkalnog izluživanja. Stepen dispergovanja magnetnih čestica zavisi od vrste nosača, vrste baze i redosleda mešanja reagenasa, dok odnos Fe2+/Fe3+ nije imao velikog uticaja. Najbolja disperznost čestica magnetita je postignuta kada je NH3 za koprecipitaciju dodavan u suspenziju SEP ili NZ sa Fe2+- i Fe3+-jonima. Bez obzira na veću specifičnu površinu ASEP u odnosu na SEP, disperznost magnetita u kompozitima sa ASEP je manja nego u kompozitima sa SEP usled jačih veza između vlakana sepiolita. Ipak, specifična površina ASEP-MNC je veća od specifične površine kompozita SEP-based MNC, dobijenog pri istim ostalim uslovima...
Fakultet:
Univerzitet u Beogradu, Tehnološko-metalurški fakultet
Datum odbrane:
09-03-2017
Ključne reči:
Magnetic nanocomposites / Magnetni nano-kompoziti / Zeolite / Sepiolite / Acid-activated sepiolite / Co- precipitation / Synthesis parameters / Metal ions / Phosphate / Dyes / zeolit / sepiolit / kiselinski aktiviran sepiolit / koprecipitacija / parametri sinteze / adsorpcija / joni metala / fosfati / boje / Adsorption
Related items
Showing items related by title, author, creator and subject.
Marjanović, Vesna

(Univerzitet u Beogradu, Tehnološko-metalurški fakultet,

15-03-2013

)

Habish, Amal Juma

(Univerzitet u Beogradu, Tehnološko-metalurški fakultet,

09-05-2017

)

Janković-Častvan, Ivona M.

(Univerzitet u Beogradu, Tehnološko-metalurški fakultet,

26-09-2016

)