Strukturna i optička karakterizacija fotokatalizatora na bazi TiO2 prahova dobijenih plazmenom elektrolitičkom oksidacijom
Structural and optical characterization of photocatalyst based on TiO2 and ZnO powders formed by plasma electrolytic oxidation.
Author
Tadić, Nenad B.
Mentor
Stojadinović, Stevan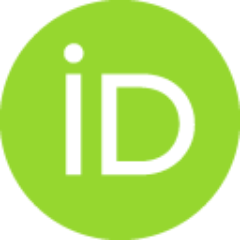 Committee members
Stojadinović, Stevan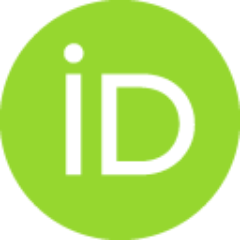 Zeković, Ljubiša
Vasilić, Rastko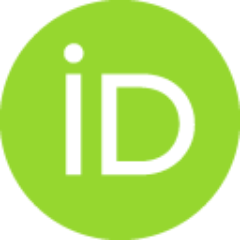 Grbić, Boško

Abstract
Istraţivanje koje je predstavljeno u ovoj doktorskoj disertaciji je fokusirano na razvoj fotokatalizatora dobijenih depozicijom prahova na metalne supstrate plazmenom elektrolitiĉkom oksidacijom (PEO). Ispitana je mogućnost imobilizacije fotokatalitiĉki visoko aktivnih TiO2 i ZnO ĉestica na supstrate aluminijuma i magnezijuma. Sintetisane su Al2O3/TiO2, Al2O3/ZnO i MgO/ZnO strukture i odreĊen je uticaj dopiranja volftamom na njihovu fotokatalitiĉku aktivnost. Dobijene strukture su detaljno ispitane skenirajućom elektronskom mikroskopijom, rentgenskom strukturnom analizom, difuzno refleksionom spektroskopijom, fotoelektronskom spektroskopijom X–zraĉenja, Ramanovom i fotoluminescentnom spektroskopijom. Pokazano je da bez obzira na vrstu anode i sastav elektrolita proces plazmene elektrolitiĉke oksidacije karakteriše tipiĉna zavisnost napona anodizacije od vremena. Njen oblik nedvosmisleno pokazuje da postoje dve razliĉite etape procesa u kojima rastu slojevi razliĉitih struktura. Za prvu
...
su svojstveni barijerni, dok nakon druge etape nastaju porozni oksidni slojevi. Poroznost se javlja kao posledica razvoja mikropraţnjenja koja su generisana dielektriĉnim probojima novonastalog oksidnog sloja. Analizom morfologije dobijenih slojeva utvrĊeno je da se njihove površine sastoje iz velikog broja kanala nastalih na mestima mikropraţnjenja i regiona koji formira ohlaĊen istopljen materijal. Uticaj sastava anode i elektrolita na morfologiju sintetisanih slojeva je mali i ona je uglavnom odreĊena vremenom trajanja procesa. Sa porastom vremena trajanja procesa, mikropraţnjenja se uvećavaju pa se i dijametar nastalih kanala povećava. TakoĊe, debljina slojeva je odreĊena vremenom trajanja procesa. Mehanizam rasta slojeva je univerzalan i vaţi za veliki broj metala i elektrolita. Lokalno visoke temperature i pritisci dovode do topljenja supstrata i reakcije njegovih elemenata sa okolnim elementima elektrolita, ĉime nastaju slojevi koji sadrţe obe komponente. Pri ovim ekstremnim uslovima i elektroneutralne ĉestice se mogu imobilisati na ĉvrste supstrate. Distribucija elemenata prisutnih u slojevima je priliĉno ravnomerna izuzimajući karakteristiĉne regione mikrokanala i zrna na površini. Nezavisno od primenjenih uslova procesa sadrţaj elemenata koji se u sloj ugraĊuju iz elektrolita raste sa produţetkom trajanja PEO procesa, odnosno rastom slojeva...
The research presented in this dissertation is focused on the development of photocatalysts obtained by the immobilization of powders on metallic substrates using plasma electrolytic oxidation. Photocatalytically active TiO2 and ZnO nanoparticles are immobilized on aluminum and magnesium substrates. Obtained Al2O3/TiO2, Al2O3/ZnO and MgO/ZnO structures are tested for photocatalytic activity with and without tungsten doping. All oxide coatings are characterized utilizing scanning electron microscopy, x–ray diffraction, diffuse reflection spectroscopy, x–ray photoelectron spectroscopy, Raman spectroscopy and photoluminescent spectroscopy. It is shown that plasma electrolytic oxidation process is characterized by typical voltage–time response, regardless of the used anodic material and electrolyte composition. The shape of voltage–time response unambiguously suggests the presence of two distinct stages of this process, yielding different oxide structures. During the first stage of the pro
...
cess barrier oxide films are formed, while prolonged processing of such coatings results in the formation of porous oxide coatings in the second stage. Porosity appears as a consequence of microdischarging caused by dielectric breakdown of barrier oxide coating. Morphology of obtained oxide coatings is characterized by a large number of channels related to microdischarging which are separated by regions formed by rapid cooling of molten material ejected from discharge channels. The influence of anode and electrolyte composition on the coating morphology is limited, suggesting that morphology mostly depends on processing time. Prolonged processing results in increasing diameter of microdischarge channels (i.e., increased surface area and roughness), as well as in thickening of oxide coatings. Growth mechanism of obtained coatings is valid for a large number of metallic substrates and electrolytes. Locally induced high temperatures and pressures cause melting of the substrate, thus promoting chemical reactions of species present in substrate with those coming from electrolyte, which is confirmed by subsequent elemental analyses. Under such conditions even electroneutral species can be immobilized onto metallic substrates. Distribution of elements throughout the coatings (cross–sectional analyses) is rather uniform, excluding regions inside of microdischarge channels and grains on the top surface of obtained coatings. The concentration of elements coming from the electrolyte increases with processing time (i.e., with coatings thickness), independent on processing conditions...
Faculty:
Универзитет у Београду, Физички факултет
Date:
24-02-2017
Projects:
Keywords:
plazmena elektrolitiĉka oksidacija / Plasma electrolytic oxidation / fotokataliza / fotoluminescencija / TiO2 / ZnO. / photocatalysis / photoluminescence / TiO2 / ZnO.