Multikriterijalna analiza održivosti termoenergetskih blokova primenom ASPID metodologije
Multi- Criteria sustainability analysis of thermal power units by ASPID methodology.
Author
Škobalj, Predrag D.
Mentor
Kijevčanin, Mirjana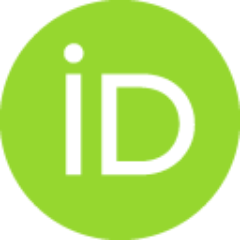 Committee members
Radović, Ivona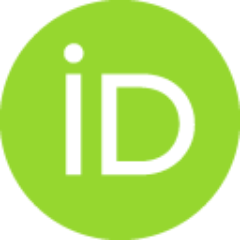 Jovanović, Marina
Turanjanin, Valentina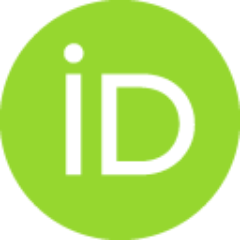 Duić, Neven

Abstract
Potrebe za električnom energijom udvostručile su se u preriodu od 1990 – 2011. godine i na osnovu predviđanja energetskih stručnjaka one će nastaviti da rastu i u narednim decenijama. Proizvodnja električne energije iz čvrstih goriva u termoenergetskim postrojenjima predstavlja oslonac najvećeg broja zemalja u svetu i pored sve bržeg razvoja sistema za proizvodnju električne energije iz obnovljivih izvora. U ovom radu na primeru bloka 2 TE "Kolubara A" čiji je radni vek na isteku prikazana je mogućnost određivanja održivosti termoenergetskih sistema sa više aspekata (resursi, ekonomski, ekološki, socijalni). Za analizirani objekat formirano je sedam opcija (revitalizacija bloka na ugalj, kosagorevanje uglja i čvrstog obnovljivog goriva, kosagorevanje uglja i biomase, kosagorevanja uglja i otpadnih materija u kondenzacionom režimu, revitalizacija bloka kombinovanog gasno-parnog postrojenja u kondenzacionom režimu, proizvodnja električne energije snage 32 MW iz vetrogeneratora i proizvod
...
nja električne energije iz sunčeve energije (fotonaponske ćelije)) održivosti i unutar svake od njih četiri indikatora (indikator resursa, ekonomski, ekološki i socijalni) i njihovi podindikatori. Indikator resursa i ekonomski indikator sadrže dva podindikatora, a ekološki i socijalni četiri i šest. Za sve navedene indikatore izračunate su vrednosti za analizirane opcije tako da se predstavi potrošnja goriva za projektovani rad postrojenja, količina proizvedene električne energije, proizvodna cena električne energije, troškovi investicija i emisija gasova staklene baste. Unutar primene multikriterijalne analize koristila se ASPID metodologija. Matematički postupak se sastojao iz aglomeracije normalizovanih vrednosti podindikatora u indikator resursa, ekonomski, ekološki i socijalni indikator (prvi nivo) i aglomeracije ovih indikatora u indeks održivosti (drugi nivo). Multikriterijalnom analizom primenom ASPID metodologije na primeru ovog termoenergetskog bloka izračunate su vrednosti indeksa održivosti i data je mogućnost da se strateške poslovne odluke donose na osnovu objektivnih parametara.
The need for electric energy doubled in period 1990-2011 and based on experts' prediction it is going to rise in upcoming decades. Production of electric energy from solid fuels is the strongest source in the most countries despite ever more faster development of systems for production of electric energy from renuable sources. The possibility of determining the sustainability of thermo-energetic systems from a multiple aspects (resources, economic, environmental, social) is shown in this work in the example of block 2 TE "Kolubara A" which approaches the end of its useful life. For analysed object seven options of sustainability were created and within each of them four indicators ( resources indicator, economic, environmental and social) as well as their sub-indicators were created. Resources indicator and economic indicator contain two sub indicators and environmental and social contain four and six respectively. For all mentioned indicators the values for analysed options were calcu
...
lated in order to show fuel consumption for projected work of facility, the quantity of produced electric energy, cost price of electric energy and green house gas emission. Within the application of multicriteria analysis ASPID methodology was used. Mathematical proceeding consisted of agglomeration of normalized values of subindicators into resources indicator, economic, environmental and social indicator (first level) and agglomeration of these indicators into sustainability index (second level). In the example of thermoenergetic block by using multi-criteria analysis and ASPID methodology values of sustainability index were calculated and possibility of making strategic business decisions on the base of objective paremeters was created.
Faculty:
Универзитет у Београду, Технолошко-металуршки факултет
Date:
31-03-2017
Projects:
Keywords:
termo-energetski sistem / thermo-energetic system / održivi razvoj / multikriterijalna analiza / energetski indikatori / indeks održivosti / ASPID metodologija / sustainable development / milti-criteria analysis / energy indicastors / sustainability index / ASPID methodology