Modeling and optimization of transport processes in modern nanoelectronic devices
Моделовање и оптимизација транспортних процеса у савременим наноелектронским уређајима
Doktorand
Žeželj, Milan
Mentor
Radovanović, Jelena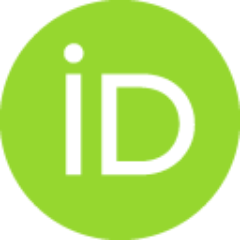 Članovi komisije
Milanović, Vitomir
Stanković, Igor
Radunović, Jovan
Malešević, Branko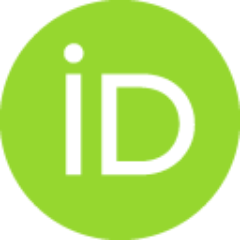 Sažetak
A functionality of modern nanoelectronic devices cannot be precisely described without using appropriate statistical methods and models needed for understanding dierent transport properties in those devices. Therefore, in this thesis we develop and integrate dierent numerical approaches for modeling and optimization of transport processes, such as algorithms for percolation detection, conjugate gradient methods, and simulated annealing algorithms. Using these methods and algorithms we propose dierent models that describe and optimize eects of structural and geometrical parameters on transport properties of modern nanoelectronic devices, such as transparent conducting nanowire networks, thin-lm carbon nanotube transistors, and quantum cascade lasers. For transparent networks of randomly distributed conducting nanowires, we propose an electrical conductivity model that explicitly depends on the nanowire density and junction-to-nanowire conductance ratio. Using the proposed model we quant
...
ify a relationship between the optical transparency and the electrical conductivity of the transparent nanowire networks. For thin-lm transistors based on random networks of as-grown single-walled carbon nanotubes, we determine the carbon nanotube density, length, and channel dimensions under which the transistors simultaneously attain high on-current and high on/o ratio. Finally, we show that the decrease in the output characteristics of GaAs/AlGaAs quantum cascade laser in the presence of an intense external magnetic eld is signi- cantly moderated by the presence of interface roughness scattering. We also present an ecient numerical algorithm for optimization of quantum cascade laser active region parameters and calculation of its output characteristics in a magnetic feld.
Funkcionalnost savremenih nanoelektronskih ureaja se ne moe precizno opisati bez korixea odgovarajuih statistiqkih metoda i modela potre- bnih za opisivae raznovrsnih transportnih procesa u tim ureajima. Zbog toga smo u ovoj tezi razvili i integrisali razliqite numeriqke pristupe za modelovae i optimizaciju transportnih procesa, kao xto su algoritmi za detektovae perkolacije, konjugovani gradijentni metodi i algoritmi za simulirano odgrevae. Na osnovu ovih metoda i algoritama predloili smo razliqite modele koji opisuju i optimizuju uticaj strukturnih i geometri- jskih parametara na transportna svojstva savremenih nanoelektronskih ure- aja, kao xto su prozirni provodnici sa mreama nanoica, tankoslojni tranzistori sa ug eniqnim nanotubama i kvantni kaskadni laseri. Za prozirne mree nasumiqno rasporeenih provodnih nanoica, predloili smo model elektriqne provodnosti koji eksplicitno zavisi od gustine nanoica i odnosa provodnosti kontakta i nanoice. Koristei predloeni model kvantifiko- vali
...
smo odnos izmeu optiqke transparentnosti i elektriqne provodnosti prozirne mree nanoica. Za tankoslojne tranzistore zasnovane na sluqa- jnim mreama neselektovanih jednozidnih ug eniqnih nanotuba, odredili smo ihovu gustinu, duinu i dimenzije kanala pri kojima tranzistori istovre- meno dostiu visoku struju provoea i visok odnos struje provoea i struje curea. Konaqno, pokazali smo da je slab ee izlaznih svojstava GaAs=AlGaAs kvantnog kaskadnog lasera u prisustvu jakog spo axeg magnetnog po a znaqa- jno odreeno prisustvom rasejaa na povrxinskim neravninama. Takoe, pred- stavili smo efikasan numeriqki algoritam za optimizaciju parametara akti- vnog regiona kvantnog kaskadnog lasera i izraqunavae egovih izlaznih karakteristika u magnetnom polju.
Fakultet:
Univerzitet u Beogradu, Elektrotehnički fakultet
Datum odbrane:
02-03-2017
Ključne reči:
transport processes / transportni procesi / percolation theory / random nanowire networks / transparent conductors / random carbon nanotube networks / thin-lm transistors / interface roughness scattering / quantum cascade lasers / perkolaciona teorija / neureene mree nanoica / prozirni provodnici / neureene mree ug eniqnih nanotuba / tanko- slojni tranzistori / rasejae na povrxinskim neravninama / kvantni kaskadni laseri