Odnos ranog iskustva i psihološke separacije–individuacije kod adolescenata
Author
Попадић, Бојана
Mentor
Zotović, Marija
Committee members
Mihić, Ivana
Stefanović-Stanojević, Tatjana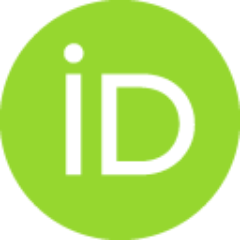 Abstract
Istraživanje prikazano ovim radom imalo je za cilj da ispita relacije između ranog iskustva i sekundarne psihološke separacije–individuacije adolescenata. Rano iskustvo smo posmatrali na osnovu obrazaca afektivne vezanosti, disfunkcionalnih kognitivnih šema i samopoštovanja koji se formiraju rano putem interiorizacije i za koje je bitna rana interakcija sa značajnim drugim. Ispitane su i relacije između različitih sociodemografskih karakteristika i dimenzija sekundarne psihološke separacije–individuacije. Za potrebe istraživanja korišteni su postojeći instrumenti, s tim što su provjerene metrijske karatkeristike u pilot istraživanju i svi instrumenti su pokazali zadovoljavajuće karakteristike. Korišteni su sljedeći instrumenti: Upitnik o sociodemografskim karakteristikama kreiran za potrebe ovog istraživanja, Rozenbergova skala samopoštovanja (RSE), Instrument za procjenu afektivne vezanosti adolescenata UPIPAV-R, Inventar SCP1 namijenjen za procjenu 15 disfunkcionalnih kognitivnih šem
...
a prema modelu Janga, Test za procjenu separacije–individuacije za adolescente (SITA). Faktorska analiza ukazala je na identičnu strukturu svih konstrukata kao i u originalnim instrumentima, s tim što je samopoštovanje dvodimenzionalno, na šta su ukazala neka istraživanja. U cilju određivanja obrazaca afektivne vezanosti na skalama Instrumenta UPIPAV-R primijenjena je analiza grupisanja (Klaster analiza). Pretpostavljeno je postojanje četiri obrasca afektivne vezanosti u skladu sa teorijskim modelom afektivne vezanosti. Na osnovu rezultata regresione analize dobijeno je da dimenzije sekundarne psihološke separacije–individuacije ostvaruju značajne relacije sa disfunkcionalnim kognitivnim šemama, a pozitivna dimenzija samopoštovanja sa dimenzijom čežnja za djetinjstvom. Putem MANOVA analize i t-testa registrovane su razlike u pogledu dimenzija sekundarne psihološke separacije–individuacije između različitih grupa sociodemografskih karakteristika.
Research presented in this paper includes searching for significant relations between early experiences and secondary psychological separation-individuation of adolescents. Early experience is operationalized on the basis of patterns of attachment, dysfunctional cognitive schemas and selfesteem that are formed early through interiorization and early interactions with significant others that are the most important for that process. The aim was to examine the significant relations between different sociodemographic characteristics on dimensions of secondary psychological separationindividuation too. All existing instruments, used in this research paper, with proven psychometric characteristics tested in the pilot study have showed satisfactory performance. We were using the following instruments: a questionnaire on socio-demographic characteristics created for the purposes of this study, Rosenberg Self-Esteem scale (RSE), Questionnaire UPIPAV-R to measure the attachment style for adolesc
...
ents, SCP1 questionnaire designed to assess the 15 maladaptive schemas modeled Young, Separation-individuation Test of Adolescence (SITA). Factor analysis, as well as original instruments, indicated the identical structure of all constructs, except the two-dimensional selfesteem. In order to determine patterns of attachment on the Questionnaire UPIPAV-R scale, we applied grouping analysis( Cluster analysis). It was assumed the existence of four patterns of attachment in accordance with the theoretical model of attachment. The findings of regression analysis demonstrate that the dimensions of the secondary psychological separation-individuation achieved significant relations with some maladaptive cognitive schemas. Positive dimension of selfesteem achieved significant relations with dimension longing for childhood. MANOVA analysis and t-test registered differences in levels of aspects of secondary psychological separation-individuation, between different groups of socio-demographic characteristics.
Faculty:
Универзитет у Новом Саду, Филозофски факултет
Date:
19-09-2016
Keywords:
Separacija–individuacija / Separation-individuation / attachment / maladaptive schemas / self-esteem / adolescence / afektivna vezanost / rane disfunkcionalne kognitivne šeme / samopoštovanje / adolescencija