Komparativna analiza nastave engleskog kao stranog jezika u osnovnim školama u Japanu i Srbiji
Comparative analysis of EFL teaching inelementary schools in Japan and Serbia
Author
Максимовић, Светлана
Mentor
Bodrič, Radmila
Committee members
Blagojević, Savka
Novakov, Predrag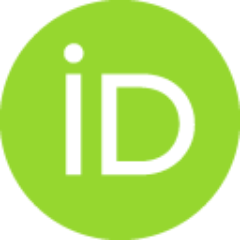 Prošić-Santovac, Danijela

Abstract
Ciljevi nastave engleskog kao stranog jezika u Japanu prolaze kroz velike promene dolaskom globalizacije i informacionih tehnologija, a jedna takva promena jeste uvođenje engleskog jezika na osnovnoškolskom nivou. Engleski kao strani jezik postaje obavezan u japanskom obrazovnom sistemu. Prema japanskoj obrazovnoj politici učenici počinju da uče engleski jezik u 5. razredu. U Srbiji situacija je drugačija u tom smislu da je engleski jezik obavezan predmet od 1. razreda osnovne škole. U ovoj doktorskoj disertaciji pokušaćemo da saznamo koje su to metode i tehnike u upotrebi u nastavi engleskog jezika u osnovnim školama u Japanu, kao i u Srbiji. Isto tako, pokušačemo da utvrdimo njihovu adekvatnost u smislu postizanja zadatih ciljeva, a samim tim i zaključaka u vezi sa ispunjenošću ciljeva nastave stranih jezika – plana i programa propisanih od strane Ministrastva prosvete u obe države. Cilj ovog istraživanja jeste definisanje aktivnosti koje se koriste na časovima, interakcije između uč
...
enika i nastavnika, upotreba maternjeg jezika na času, kao i komunikacije na osnovu savremenih metodoloških težnji u nastavi engleskog jezika Na osnovu teorijsko-metodološkog okvira, ova studija ima za pokušaj da definiše i uporedi način na koji nastavnici uvode aktivnosti na časovima engleskog, a koje se u smislu komunikacije odnose na osnovnoškolske politike u Japanu i Srbiji. Relevantno istraživanju, korišćen je metod triangulacije, te su podaci sakupljani putem opservacije časova, intevjua i ankete za nastavnike u elektronskom obliku. Takođe, izvršena je i komparativna analiza udžbenika odobrenih od strane oba ministarstva, a koji su u upotrebi u obe države. Opservacije časova engleskog jezika u osnovnim školama u Japanu, kao i anonimno anketiranje nastavnika i intervjui pokazali su kod učenika motivaciju za učenje na visokom nivou, ali metode i aktivnosti korišćene na časovima zajedno sa visokim procentom upotrebe maternjeg jezika (japanskog) dovode do nedostatka komunikacije na času, a samim tim i nedostatka prave komunikacije na engleskom jeziku. Istim istraživanjem u Srbiji došlo se do zaključka da je motivacija učenika za učenje engleskog jezika na visokom nivou, kao i da nastavnici teže što manjoj upotrebi maternjeg jezika na času, osim kada je to zaista neophodno, kao što su obrade gramatičkih jedinica i njihova objašnjenja, te da se u školama u Srbiji na časovima engleskog jezika teži animaciji učenika, podizanjem motivacije na najviši nivo. Na osnovu dobijenih podataka izneti su zaključci i sugestije kako bi se pomoglo nastavnicima engleskog jezika, kao i implikacije za dalja istraživanja.
The goals of EFL teaching in Japan have recently undergone drastic change, with globalization and information technology's arrival, one such change being the introduction of English at the elementary-school level. English as a foreign language (EFL) in Japan is becoming a mandatory subject in compulsory educational system. According to Japanese educational policy, students are required to start learning the English language in the fifth grade. In Serbia, the situation is different, meaning that EFL has been introduced as a mandatory subject from the first grade of elementary school. In this doctoral thesis we are primarily interested in discovering the methods and techniques used in English language teaching in elementary schools in Japan, as well as in Serbia, and their adequacy in terms of achieving the aims, and therefore fulfillment of the curricula and syllabi regulated by Ministries of education in both countries. The aim of this study is to define the activities used in the clas
...
ses, interaction between students and teachers, the use of the mother tongue in class, as well as communication on the basis of contemporary methodological aspirations in EFL Teaching. Based on the theoretical-methodological framework, this study attempts to define and compare the ways teachers introduce classroom activities in English that are communicative in their given policy contexts in elementary schools in Japan and Serbia. Using a qualitative descriptive – triangulation method, relevant to this study, data were gathered by classroom observations, interviews and also a survey for teachers in electronic form were conducted. In addition, comparative analysis of textbooks approved by the Ministries and in use in both countries, was conducted. Observations of English lessons in primary schools in Japan, as well as an anonymous survey of EFL teachers revealed the students' motivation to learn English is at high level, but the methods and activities used in classes with a high percentage of use of the mother tongue (Japanese) lead to the lack of real English communication in the classroom. Other findings in Serbia revealed the students' high motivation for learning English and teachers tending to reduce the use of the mother tongue in class, except when necessary, for presenting and explaining grammar, thereof, English classes in Serbian schools tend to animate students, raising their motivation to the highest level. According to the data obtained, conclusions and suggestions were made in order to help EFL teachers, and recommendations for future research and practice in both countries were also given.
Faculty:
Универзитет у Новом Саду, Филозофски факултет
Date:
07-09-2016
Keywords:
osnovnoškolski nivo / elementary level / nastava engleskog kao stranog jezika / komunikativni pristup / komunikacija / aktivnosti / udžbenici / uporedna analiza. / EFL teaching / communicativeapproach / communication / activities / textbooks / comparative analysis