Psihološko blagostanje: provera realnostikonstrukta u okviru multidimenzionog modela Carol Ryff
Author
Ракић-Бајић, Горана
Mentor
Zotović, Marija
Committee members
Jerković, Ivan
Hedrih, Vladimir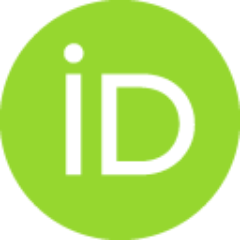 Beara, Mirjana

Abstract
Osnovni cilj prikazanog istraživanja je bilo unapredivanje postojecih znanja o psihološkom blagostanju putem ispitivanja multidimenzionalnosti konstrukta i njegovih korelata. Proveravana je struktura multidimenizonog modela Caroll Ryff prema kome psihološko blagostanje obuhvata šest dimenzija: Samoprihvatanje, Svrha života, Licni rast, Ovladavanje okruženjem, Autonomija i Pozitivni odnosi sa drugima, te relacije tih dimenzija sa pretpostavljenim prediktorima i konsekventima. U istraživanju je ucestvovalo 657 odraslih osoba (41,9% muškog i 58,1% ženskog pola) sa teritorije Srbije, uzrasta od 18 do 89 godina. Korišceni su sledeci instrumenti: Upitnik o demografskim karakteristikama konstruisan za potrebe istraživanja, Skale psihološkog blagostanja, Skala zadovoljstva životom, Skala pozitivnog i negativnog afektiviteta (PANAS), Upitnik za procenjivanje partnerske afektivne vezanosti, Bekov inventar anksioznosti, Skala samostišavanja, Skala optimizma – pesimizma i Skala depresivne licnosti
...
. Rezultati sprovedenih analiza nisu potvrdili šestodimenzionalnost modela, ali ukazuju na multidimenzionalnost psihološkog blagostanja, te je predložen trodimenzioni model. Dalja ispitivanja korelata psihološkog blagostanja sprovedena na ekstrahovanom trofaktorskom modelu su pokazala da je psihološko blagostanje znacajan prediktor subjektivnog blagostanja, anksioznosti i subjektivnih procena fizickog zdravlja i materijalne situacije, dok su optimizam, pesimizam, depresivna licnost i uzrast znacajni prediktori psihološkog blagostanja.
The main goal of the presented study was to extend the existing knowledge on the psychological well-being though testing psychological well-being multidimensionality and relationship with its correlates. The six-dimension Carol Ryff model of the psychological well-being was used, which consists of the following dimensions: Self-acceptance, Personal growth, Environmental mastery, Autonomy, Purpose in life and Positive relations with others. Also included was a relationship between psychological well-being and assumed predictors and consequences. The research included 657 adults, aged between 18 to 89 years, from Serbia. The following instruments were used: a questionnaire on socio-demographic characteristics, Scales of Psychological Well-Being, Satisfaction with life scale, The positive and negative affect schedule – PANAS, Experience of Close Relationships Scale, Beck Anxiety Inventory, the self-silencing scale, Optimism – pessimism scale and Depressive personality scale. The results d
...
id not confirm the six-dimension model theory, but did indicate a multidimensional structure of the psychological well-being. The three factor solution was extracted, so the rest of study was conducted with three dimensional psychological model. Analysis showed that psychological well-being is a significant predictor of subjective well-being, anxiety and subjective assessment of physical health and material state. The optimism, pessimism, depressive personality and age are the significant predictors of psychological well-being.
Faculty:
University of Novi Sad, Faculty of Philosophy
Date:
05-09-2016
Keywords:
psihološko blagostanje / psychological well-being / multidimensional model / nomological network / adults / multidimenzioni model / nomološka mreža / odrasli