Покушај модернизације у Србији 1968-1972. Између "револуционарног курса" и реформских тежњи
Pokušaj modernizacije u Srbiji 1968-1972. Između "revolucionarnog kursa" i reformskih težnji
Author
Бешлин, Миливој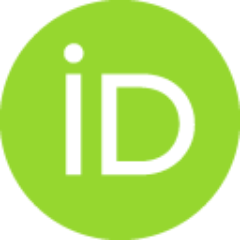 Mentor
Kasaš, Aleksandar
Committee members
Bogetić, Dragan
Bjelica, Slobodan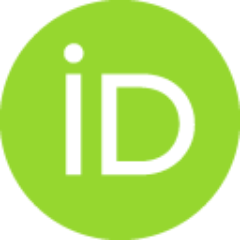 Manojlovic-Pintar, Olga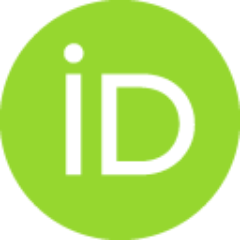 Kasaš, Aleksandar

Abstract
Istorijsko razdoblje u Jugoslaviji, u drugoj polovini šezdesetih godina 20. veka, nakon otpoĉinjanja privredne reforme i Brionskog plenuma, poznato je po svojim reformskim karakteristikama. Temeljna reforma ekonomskog sistema, ubrzo je proširena i na ostale segmente društva i uticala je na promenu samog karaktera federalistiĉkog ustrojstva, kao i na decentralizaciju vladajuće partije. U Srbiji su modernizacijske i reformistiĉke tendencije, koje su odnele prevagu u društvu, najcelovitije bile izraţene u vreme rukovodstva Saveza komunista ove republike, na ĉijem ĉelu se nalazio Marko Nikezić (1968–1972). U radu su istraţeni spoljnopolitiĉki segmenti jugoslovenskog reformskog usmerenja, analizom kauzalnih odnosa sa istoĉnim i zapadnim hladnoratovskim blokom. Polazeći od strukturne krize u prvoj polovini šezdesetih, istraţena je ekonomska i idejna osnova privredne reforme, odgovor na nju sa stanovišta levo radikalne studentske pobune 1968., kao i politiĉki dometi Brionskog plenuma. U radu
...
se istraţuju i reforma i reogranizacija SKJ, suštinska decentralizacija jugoslovenskog federalizma, kao i odnosi reformskog rukovodstva Srbije sa drugim jugoslovenskim republikama i jugoslovenskim predsednikom Titom. Posebna paţnja u radu je posvećena partijskom rukovodstvu Marka Nikezića i njegovim temeljnim programskim usmerenjima, promovisanim pod idejom "Moderne Srbije". Ideje socijalistiĉke demokratizacije, sa povećanom ulogom autonomnih segmenata društva, poštovanje institucionalnog okvira i insistiranje na kompetentnosti, znaĉajno su umanjili realan pritisak politiĉkih struktura na društvo, jaĉajući ga na raĉun drţave. TakoĊe, svojim razumevanjem Jugoslavije kao sloţene drţave, odbacivanjem uloge Srbije kao ĉuvara Jugoslavije, odbacivanjem patronata nad Srbima u drugim republikama, povećanim samoupravnim pravima pokrajina – temeljno i suštinski je napravljen diskontinuitet sa svim centralistiĉkim i nacionalistiĉkim pojavama u Srbiji. Ovakva politika odvešće partijsko rukovodstvo republike u sukob sa predstavnicima nacionalistiĉke kritiĉke inteligencije. U radu su analizirane i ekonomske postavke, kao i spoljnopolitiĉka orijentacija rukovodstva SK Srbije, kao i njihova kulturna politika, koja je imala intenciju da ponudi alternativu postojećim obrascima u ovoj oblasti društva. Naposletku, istraţen je sukob koncepcija unutar rukovodstva Srbije, njihove meĊusobne razlike, kao i Titova arbitraţa u korist jedne strane, koja će kljuĉne reformske protagoniste modernizacije ukloniti sa politiĉke i javne scene Srbije i Jugoslavije.
History of Yugoslavian in the second half of the 1960s, after the initiation of economic reforms and Brioni Plenary Session, is characterized by the reform attempts. Fundamental reform of the economic system was soon expanded on other parts of society, affected the federalist character of the state and led towards the decentralization of the ruling party. In Serbia, modernizing and reformist tendencies that have prevailed in the society, were in the most comprehensive way expressed at the time of the leadership of the League of Communists of Serbia by Marko Nikezić (1968-1972). In the beginning dissertation deals with foreign policy aspects of Yugoslav reform orientation by analyzing interrelatedness with Cold War policy of Great Powers. Starting from the structural crisis in the first half of the 1960s, economic and ideological basis of economy reform was researched, as well as the response from the radical left with the Students rebellion in 1968 and political achievements of the Bri
...
oni Plenary Session. Dissertation also explores reform and reorganization of the LSY, fundamental decentralization of Yugoslav federal system, as well as relations of leaders of Serbian reformist movement with other Yugoslav republics and president Tito. Particular attention is paid to the leaders of Serbian party and to its basic program guidelines, promoted under the idea of "Modern Serbia". Ideas of socialist democratization, with the increasing role of autonomous parts of society, respect of institutional framework and insisting on competence, have eroded existing pressure of political structure on the society, strengthening it at the expense of the state. Also, their understanding of Yugoslavia as a composite state, rejecting of the role of Serbia as a guardian of Yugoslavia, declining patronage of Serbs in other republics, increased self- government of the provinces – made fundamental and essential discontinuity with all the centralist and nationalist developments in Serbia. This policy led the Serbian party leadership in conflict with the representatives of the nationalist intellectuals. Dissertation analyzes economic attitudes, foreign policy orientation, as well as cultural policy of the Serbian party leadership, which had the intention to offer an alternative to existing patterns of society development. Finally, we studied the conflict of different concepts within the leadership of Serbia, their differences, and Tito arbitration in favor of one side, with decisive consequences that led towards the removal of key figures of modernization attempt from the political and public scene of Serbia and Yugoslavia.
Faculty:
Универзитет у Новом Саду, Филозофски факултет
Date:
27-02-2015
Keywords:
Jugoslavija (1968–1972) / Yugoslavia 1968–1972 / socialism / reforms / modernization / League of Communists / Josip Broz Tito / Marko Nikezić. / socijalizam / reforme / modernizacija / Savez komunista / Josip Broz Tito / Marko Nikezić.