Comparative analysis of chemical composition, antimicrobial, antioxidant and spasmolytic activity of essential oils of Cymbopogon nervatus (Hochst.) Chiov. and Cymbopogon schoenanthus (L.) Spreng (Poaceae) from Sudan
Uporedna analiza hemijskog sastava, antimikrobne, antioksidantne i spazmolitičke aktivnosti etarskog ulja Cymbopogon nervatus (Hochst.) Chiov. i Cymbopogon schoenanthus (L.) Spreng (Poaceae) iz Sudana
Author
Yousif, Eihab Omar Ahmed Mohamed
Mentor
Kovačević, Nada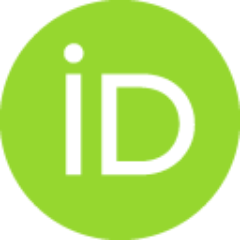 Committee members
Drobac, Milica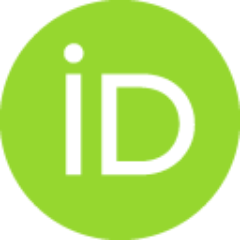 Branković, Suzana

Abstract
This PhD dissertation deals with investigation of two species from genus Cymbopogon, Cymbopogon nervatus (Hochst.) Chiov. and Cymbopogon schoenanthus (L.) Spreng. collected in Sudan. They were investigated in terms of content and detailed chemical analysis of essential oils obtained from different plant parts and collected in different time periods. In addition, essential oils from both species were investigated for antimicrobial, antioxidant and spasmolytic activities. For analyses of essential oils, obtained by steam distillation from dried plant material, GC and GC-MS were applied. The most dominant constituents in the oils of C. nervatus were p-menthadienols: trans-p-mentha-1(7),8-dien-2-ol (19.9-32.6%), cisp- mentha-1(7),8-dien-2-ol (18.9-23.3%), trans-p-mentha-2,8-dien-1-ol (10.6-21.0%) and cis-p-mentha-2,8-dien-1-ol (8.1-10.4%). The major constituents in the oils of C. schoenanthus were piperitone (47.7-71.5%), intermedeol (6.1-17.3%), δ-2-carene (4.5-10.0%) and elemol (2.7-9.0%
...
). The antimicrobial activities of the essential oils of both plants were tested using broth microdilution method against seven standard strains of bacteria and two strains of fungi. MIC values obtained for the essential oils of C. nervatus were in the range of 783-1060 μg/ml and those for C. schoenanthus were 771-1300 μg/ml. It was concluded that investigated essential oils exhibited weak antimicrobial activity. The total antioxidant capacity of the investigated essential oils estimated by Ferric Reducing Antioxidant Power (FRAP) test was in the range of 2.03-2.88 nmol Fe/mg EO for C. nervatus essential oils and for C. schoenanthus in the range of 2.49- 2.96 nmol Fe/mg and weaker than the capacity of rutin (5.17 μmol Fe/mg) and ascorbic acid (10.40 μmol Fe/mg) used as the referent antioxidants. In the DPPH radical scavenging assay, essential oil of C. nervatus showed moderate activity with SC50 value of 23.8 μl/ml. DPPH scavenging activity of essential oils of C. schoenanthus represented by percentage (%) of inhibition was 62.8-65.1% when using 40 μl of essential oil per mL of test solution. In comparison with reference substances (rutin and ascorbic acid) the essential oils exhibited a weaker activity...
Glavni cilj istraživanja u okviru ove doktorske disertacije je ispitivanje dve biljne vrste koje pripadaju rodu Cymbopogon (Poaceae), a koje su zastupljene u flori Sudana. Jedna je Cymbopogon nervatus (Hochst.) Chiov.. Ova vrsta je najzastupljeniji predstavnik ovog roda koja se javlja u spontanoj flori Sudana. Veoma je popularna u narodnoj medicine i često se koristi. Drugi vrsta, koja je bila predmet ispitivanja u okviru ove disertacije, jeste Cymbopogon schoenanthus (L.) Spreng. Pošto je veoma cenjena kao lekovita vrsta u Sudanu, ali i u širem region, često se gaji, pa su uzorci za potrebe ovog rada i uzeti iz organizovane proizvodnje. Istraživanja su podeljena u dve celine. U okviru prvog dela urađeno je određivanje sadržaja i detaljna hemijska analiza etarskih ulja izolovanih destilacijom vodenom parom iz različitih delova vrste C. nervatus, sakupljenih na lokalitetima u istočnom i zapadnom delu Sudana u različitim vremenskim periodima, kao i iz uzoraka gajenog C. schoenanthus (The
...
Medicinal & Aromatic Plants Research Institute - MAPRI, Khartoum state, Sudan), sakupljenih u različitim vremenskim periodima. Drugu celinu je predstavlja farmakološki skrining etarskih ulja dobijenih iz ispitivanih Cymbopogon vrsta. U okviru ovog dela, urađeno je ispitivanje antimikrobne, antioksidativne i spazmolitičke aktivnosti. Dobijeni rezultati hemijskog ispitivanja, kao i rezultati farmakoloških testova upoređivani su međusobno, kao i sa literaturnim podacima koji su dostupni za obe ispitivane biljne vrste, odnosno za druge vrste roda Cymbopogon. Utvrđeno je da je prinos etarskog ulja u uzorcima vrste C. nervatus, koji su prikupljeni u regionu zapadnog i istočnog Sudana u maju 2014. godine (letnji period) i februaru 2015. godine (zimski period), bio veći u cvasti (0.6%-2.1% v/v) nego u stabljici (0.1%-0.2% v/v). Takođe, sadržaj ulja bio je veći u biljnom materijalu prikupljenom tokom zime (februar 2015. godine). Svi uzorci etarskog ulja C. nervatus bili su slični u pogledu kvalitativnog sastava uz postojanje razlika u odnosu sastojaka. Glavni sastojci ulja pripadaju grupi oksidovanih monoterpena (81.1-94.6%), dok su aciklični i biciklični monoterpeni potpuno odsutni...
Faculty:
Универзитет у Београду, Фармацеутски факултет
Date:
20-03-2017
Keywords:
Cymbopogon / Cymbopogon / etarsko ulje / hemijski sastav / antimikrobna aktivnost / antioksidantna aktivnost / spazmolitička aktivnost / essential oil / chemical composition / antimicrobial activity / antioxidant activity / spasmolytic activity