Quantitative structure retention relationships of selected alpha adrenergic and imidazoline receptors ligands in thin layer chromatography
Kvantitativni odnosi strukture i retencionih osobina odabranih liganada alfa adrenergičkih i imidazolinskih receptora u tankoslojnoj hromatografiji
Author
Shenger, Musbah S. M.
Mentor
Agbaba, Danica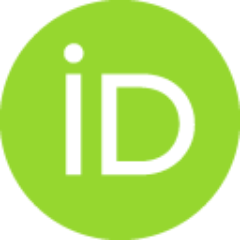 Committee members
Oljačić, Slavica
Nikolić, Katarina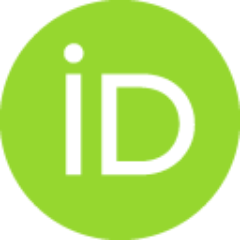 Tešić, Živoslav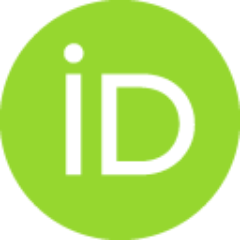 Abstract
The concept of non-adrenergic imidazoline receptors (IRs) and their ligands was proposed based on a discovery that antihypertensive drug clonidine and its analogues exert their effect on the central nervous system by interaction with both, the α2-adrenoreceptors (α2-AR) and the imidazoline receptors. Further pharmacological studies allowed characterization of three subtypes of imidazoline receptors: I1-, I2- and I3-IR. The second-generation agents, such as rilmenidine and moxonidine are more selective for I1-imidazoline receptors and have produced fewer side effects than clonidine and other nonselective imidazoline receptors ligand. The framework of this PhD dissertation was to determine retention parameters and create Quantitative Structure Retention Relationship (QSRR) models of selected alpha adrenergic and imidazoline receptors ligands as well as quantitative analysis of moxonidine and its impurities by Thin Layer Chromatography (TLC). Retention behavior of 16 alpha adrenergic and
...
imidazoline receptor ligands have been investigated by reversed-phase thin-layer chromatography (RP-TLC) on RP-18 and CN stationary phases using different mode of development (vertical and horizontal). Two different mobile phase systems consisting of methanol-water and tetrahydrofuran-ammonia-water were used in order to determine retention parameters (RM0, m, C0) as a measure of the lipophilicity of the tested compounds. The experimentally determined retention constants were correlated with the log P values calculated with use of several methods. High correlations obtained between RM0 and logP values point out to the best chromatographic system for the estimation of lipohilicity of the tested compounds. The QSRR modeling of 16 alpha adrenergic and imidazoline receptor ligands was performed with use of the PLS regression in order to reveal the most influential factors governing the retention. In the QSRR study, experimentally obtained retention parameters (RM0) in the three different chromatographic systems were used as dependent variables, while the computed molecular parameters of the examined compounds were used as independent variables...
Koncept neadrenergičkih imidazolinskih receptora (IRs) i njihovih liganada je predložen na osnovu saznanja da antihipertenzivni lek klonidin i njegovi analozi ostvaruju svoj efekat na centralni nervni sistem interakcijom sa dva tipa receptora, α2-adrenergičkim (α2-AR) i imidazolinskim receptorima. Dalje farmakološke studije omogućile su klasifikaciju tri podtipa imidazolinskih receptora: I1-, I2- i I3-IR, a noviji lekovi koji pripadaju drugoj generaciji agenasa, kao što su rilmenidin i moksonidin, su selektivniji za I1-imidazolinske receptore i imaju manje neželjenih efekata u poredjenju sa klonidinom i drugim neselektivnim ligandima. U ovoj doktorskoj disertaciji primenom metode tankoslojne hromatografije (TLC) određeni su retencioni parametric, a zatim formirani QSRR (Quantitative Structure Retention Relationship) modeli za 16 odabranih liganada alfa adrenergičkih i imidazolinskih receptora; i izvršena je kvantitativna analiza moksonidina i njegovih nečistoća. Retenciono ponašanje 16
...
liganada alfa adrenergičkih i imidazolinskih receptora ispitano je metodom reverzno-fazne tankoslojne hromatografije (RP-TLC) na RP-18 i CN- stacionarnim fazama primenom vertikalnog i horizontalnog načina razvijanja hromatograma. Dva različita sistema mobilnih faza koje čine metanol-voda i tetrahidrofuran-amonijak-voda su primenjena sa ciljem da se odrede retencioni parametri (RM0, m, C0) koji se mogu koristiti kao mera lipofilnosti testiranih jedinjenja. Eksperimentalno određene retencione konstante su korelisane sa log P vrednostima izračunatim primenom nekoliko metoda. Na osnovu visokih korelacija dobijenih između RM0 i log P vrednosti izdvojeni su najbolji hromatografski sistemi za procenu lipofilnosti ispitivanih jedinjenja. Primenom parcijalne regresije najmanjih kvadrata (PLS) formirani su QSRR modeli u kojima su odabrani molekulski parametri sa najvećim uticajem na retenciono ponašanje ispitivaih jedinjenja. U QSRR studiji, eksperimentalno dobijeni retencioni parametri (RM0) određeni primenom tri različita hromatografska sistema su korišćeni kao zavisno promenljive dok su izračunati molekulski deskriptori korišćeni kao nezavisno promenljive...
Faculty:
University of Belgrade, Faculty of Pharmacy
Date:
13-04-2017
Keywords:
imidazoline receptors / imidazolinski receptori / alfa adrenergički receptori / lipofilnost / PLS / QSRR / TLC / nečistoće / moksonidin / validacija / alpha adrenergic receptors / lipophilicity / PLS / QSRR / TLC / impurities / moxonidine / method validation