Korelacija nalaza transkranijalnog ultrazvučnog pregleda cerebralnih arterija i kliničke slike kod osoba sa epizodičnim primarnim glavoboljama
Correlation of transcranial doppler examination of cerebral arteries and clinical features of episodic primary headaches
Doktorand
Podgorac, Ana Lj.
Mentor
Zidverc-Trajković, Jasna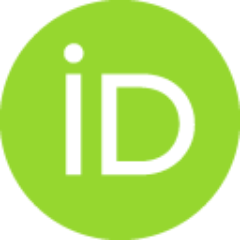 Članovi komisije
Lečić-Toševski, Dušica
Kostić, Vladimir
Čovičković-Šternić, Nadežda
Simić, Svetlana

Sažetak
Uvod: Promene u cerebralnoj hemodinamici, funkcionalna rezerva arteriola mozga i emboligeni potencijal, inicijalno kao primarni, a zatim kao sekundarni fenomeni, kada su u pitanju primarne glavobolje, istraživani su do sada uglavnom kod osoba sa migrenom. Povezanost kliničke prezentacije i promena u cerebralnom protoku nije dovoljno ispitana ni kada je u pitanju migrena, kao ni kada su u pitanju drugi tipovi primarnih glavobolja. Metodologija: Kliničkim ispitivanjem glavobolje je obuhvaćeno 485 bolesnika lečenih u desetogodišnjem periodu, od početka 2006. do kraja 2015. godine, u okviru Centra za glavobolje Klinike za neurologiju KCS. Ispitivani su bolesnici sa tri najčešća tipa epizodičnih primarnih glavobolja, migrena sa aurom - 153 bolesnika, migrena bez aure - 116 bolesnika, glavobolja tenzionog tipa - 61 bolesnik, klaster glavobolja - 155 bolesnika. Primenom TCD-a, kod bolesnika je procenjivana cerebralna hemodinamika, funkcionalna rezerva mozga i emboligeni potencijal, a zatim po
...
ređena sa elementima kliničke slike. Rezultati: Elementi kliničke slike ispitivanih pacijenata sa glavoboljom odgovaraju dijagnostičkim kriterijumima Međunarodne klasifikacije glavobolja. Migrenski fenomeni javljaju se kod četvrtine pacijenata sa klaster glavoboljom, pri čemu osnovne kliničke razlike između migrene i klaster glavobolje, kao što su trajanje napada, lateralizacija bola i priroda udruženih fenomena, ostaju korisni pokazatelji u postavljanju ispravne dijagnoze. Interiktalne vrednosti hemodinamskih parametara SBP i IP, merene nad svim arterijama Vilisovog poligona, za sva tri tipa ispitivanih epizodičnih glavobolja su u okvirima referentnih vrednosti za zdravu populaciju. Kod osoba sa migrenom, sa i bez aure, interiktalno se održava relativno povećanje obima protoka u ACP, a relativno povećanje protoka u ACA korelira sa zastupljenošću udruženih migrenskih fenomena. Postoji povezanost učestalosti napada glavobolja i rezistencije arteriola i to tako što kod osoba sa migrenom, sa povećanjem učestalosti napada opada relativno povećana rezistencija arteriola, a kod osoba sa GTT sa povećanjem učestalosti glavobolje rezistencija arteriola raste. Sa dužim trajanjem klaster perioda, promene cerebralnog protoka se održavaju i potenciraju, tako da se izvestan poremećaj distribucije cerebralnog protoka u vidu relativne vazodilatacije sa posledičnim padom SBP, održava i van bolnog perioda. Nalaz povećanog BHI kod osoba sa MA u odnosu na osobe sa epizodičnim formama MO, GTT i KG, kao i u odnosu na zdrave kontrole ukazuje na to da je funkcionalna rezerva kod epizodičnih formi primarnih glavobolja očuvana, pa čak i povećana kod osoba sa MA...
Background: Cerebral blood flow changes, vasomotor reactivity and cerebral microembolisation, as primary phenomena, and afterwards as a epiphenomena, had been studied mainly in migraine patients. The correlation between clinical presentation of headache and cerebral blood flow changes for other types of primary headaches, as well as for the migraine, remains unclear. Methods: Clinical examination had been performed in 485 patients treated in ten years period, from the begining of 2006. till the end of 2015., in the Headache Center of the Nerololgy Clinic CCS. We have examined patients with migraine with aura - 153 patients, migraine without aura - 116 patients, tension type headache – 61 patient, cluster headache - 155 patients. Using the TCD, we have examined cerebral blood flow, vasomotor reactivity and cerebral microembolisation, in correlation with clinical features of headache. Results: Clinical features of headache in examined patients matched with diagnostic criteria given in In
...
ternational Classification of Headache Disorders. Migraine phenomena are present in one quater of cluster patients, still, main clinical differencies between migraine and cluster headache, attack duration, pain lateralization and accompaning features, remain valuable tools for establishing correct diagnosis. Interictal values of hemodynamic parameters, MV and PI, measured for all arteries of circle of Willis, for all three types of episodic primary headaches are normal. In patients with migraine, with and without aure, we observed interictal relativ increase of volume of cerebral blood flow in ACP, while the such increase in ACA was in correlation with representation of migraine phenomena. There is correlation between attack frequency and the resistence of arterioles in the way that, in migraine patients that correlation is negative, and in patients with tension type headache is positive. In patients with cluster headache the cerebral blood flow changes are in relation to the cluster period duration. Increased BHI in patients with migraine with aura, comparing to patients with other types of primary headaches and comparing to healty controls, suggests that functional reserve of cerebral vessels is preserved, even increased, and, it is in correlation with intensity of pain. Emboligenic potential in patients with migraine with aura is increased comparing to patients with other types of primary headaches. The presense of right-to-left shunt was in relation to exacerbation by physical exertion, in patients with migraine with aura, and with attack frequency and pulsating quality of pain in patients with migraine without aura...
Fakultet:
Универзитет у Београду, Медицински факултет
Datum odbrane:
19-04-2017
Projekti:
Ključne reči:
epizodične primarne glavobolje / episodic primary headaches / cerebralni protok / transkranijalni Doppler / vazomotorna reaktivnost / desno-levi šant / mikroembolizacija / cerebral blood flow / transcranial Doppler / vasomotor reactivity / right-to-left shunt / microembolisation