Organsko-geohemijski pristupi u definisanju zone generisanja nafte u panonskom basenu Srbije
Organic-geochemical approaches in defining oil generation zone in the pannonian basin in Serbia
Doktorand
Stojadinović, Sanja M.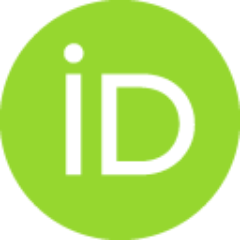 Mentor
Stojanović, Ksenija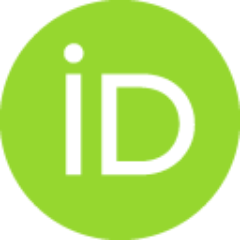 Članovi komisije
Kostić, Aleksandar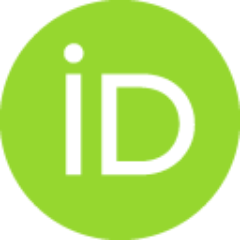 Jovančićević, Branimir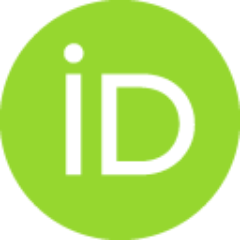 Šajnović, Aleksandra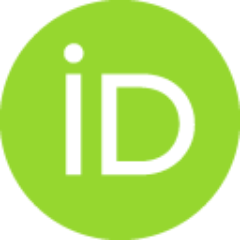 Sažetak
Tokom rada na disertaciji ispitivana su 33 uzorka mogućih matičnih stena iz tri najznačajnije lokalne generativne depresije našeg dela Panonskog basena: Banatsko Aranđelovo, Srpska Crnja i Zrenjanin. Devet ispitivanih uzoraka je bilo iz srednjeg miocena (baden i sarmat), 16 uzoraka je iz gornjeg miocena (panon i pont), sedam uzoraka iz nedefinisanog miocena (srednji miocen ili panon) i jedan uzorak je nepoznate stratigrafske pripadnosti. Uzorci potiču sa relativnih dubina od 1540 do 3420 m, na kojima temperature iznose 88-175 °C. Ispitivano područje se odlikuje specifičnim geotermičkim karakteristikama: povišenim geotermalnim gradijentom (4,0 – 7,5 °C/100m), toplotnim tokovima visokog intenziteta (90 – 110 mW/m2) i veoma velikim brzinama zagrevanja sedimenata srednjeg i gornjeg miocena (9 – 22 °C/milion godina). Osnovni predmet disertacije bio je definisanje zone generisanja nafte u Panonskom basenu Srbije, odnosno definisanje "naftnog prozora" na osnovu detaljnih geohemijskih istraživ
...
anja u kombinaciji sa već poznatim geološkim podacima. Ciljevi ove teze bili su i utvrđivanje porekla, sredine taloženja i zrelosti organske supstance ispitivanih matičnih stena, kao i utvrđivanje primenljivosti maturacionih parametara i jednačina za izračunavanje refleksije vitrinita za uzorke matičnih stena iz hipertermalnog basena. Na osnovu korelacije biomarkerskih parametara procenjena je i starost za sedam uzoraka iz nedefinisanog miocena. Opšta karakterizacija organske supstance podrazumevala je elementarnu analizu i Rock-Eval pirolizu, a refleksija vitrinita je korišćena za utvrđivanje Izvod ii stepena zrelosti kerogena. Rastvorna organska supstanca je izolovana ekstrakcijom po Soksletu (Soxhlet), a zatim je razdvojena na ugljovodonični deo i polarni ostatak. Za analizu individualnih biomarkera (n-alkani, izoprenoidni alifatični alkani, sterani i terpani) i aromatičnih jedinjenja (derivati naftalena, fenantrena i dibenzotiofena) primenjene su savremene instrumentalne metode gasna hromatografija sa masenom spektrometrijom (GC-MS) i gasna hromatografija sa tandemskom masenom spektrometrijom (GC-MS-MS). Organska supstanca je mešovitog drvenasto-algalnog porekla, pretežno sačinjena od kerogena tipa II. Taloženje organske supstance se odvijalo u promenljivim uslovima, od redukcionih do suboksičnih, pri čemu se salinitet paleosredine postepeno smanjivao od srednjeg ka gornjem miocenu. Početak generisanja nafte odgovara temperaturi 110-120 °C i dubini od 1850 do 2100 m, pri refleksiji vitrinita, Rc ≈ 0,53-0,58 %. "Naftni prozor" dostiže maksimum na oko 145-150 °C, pri Rc ≈ 0,72-0,75 %, na dubinama od 2600 do 2900 m. Kraj "naftnog prozora" je na 170-175 °C, pri Rc ≈ 0,89-0,93 %, i dubini od oko 3500 m. Izvedena je i aproksimativna kalibracija vrednosti biomarkerskih maturacionih parametara u odnosu na "naftni prozor". Pri tome je definisana i moguća primena dva, u organsko-geohemijskoj literaturi, relativno nova biomarkera, "rano eluirajućih" hopana (čija struktura je pretpostavljena, ali ne i u potpunosti potvrđena) i C(14a)-homo-nor-17α(H)- hopana. Kada je reč o primenljivosti maturacionih parametara i jednačina za izračunavanje refleksije vitrinita na uzorcima matičnih stena iz hipertermalnog basena ustanovljeno je da su najprimenljivije jednačine zasnovane na savremenoj temperaturi, steranskim i dibenzotiofenskim maturacionim parametrima i maturacionom parametru predloženom u ovoj disertaciji koji predstavlja odnos C(14a)-homo-nor-17α(H)-hopana i C30 17α(H),21β(H)-hopana. Takođe, po prvi put su ustanovljene linearna i logaritamska jednačina koje povezuju refleksiju vitrinita sa vrednostima steranskog maturacionog parametra C29ββ(R)/C29(ββ(R)+αα(R)).
In this thesis 33 samples of potential source rocks taken from three most important local generative depressions in the Serbian part of the Pannonian Basin, Banatsko Aranđelovo, Srpska Crnja and Zrenjanin were investigated. Nine samples were from Middle Miocene (Badenian and Sarmatian), 16 were from Upper Miocene (Pannonian and Pontian), 7 samples were from undefined Miocene (Middle Miocene or Pannonian) and for one sample age was unknown. Samples were taken from relative depths from 1540 to 3420 m at which subsurface temperatures ranges from 88 to 175 °C, respectively. The investigated area is characterized by specific geotermal characteristics: high geothermal gradients (4.0 – 7.5 °C/100m), high heat flow (90 – 110 mW/m2) and the exceptionally high heating rate of Middle and Upper Miocene sediments (9 – 22 °C/Ma). The main objective of this thesis was to determine oil generation zone in the Pannonian Basin in Serbia, i.e. to define "oil window" based on comprehensive geochemical rese
...
arch in combination with already known geological data. The goals of this thesis were to determine the origin, depositional environment and maturity of organic matter of investigated source rocks, as well as applicability of maturation parameters and equations for calculation of vitrinite reflectance for source rocks' samples from a hyperthermal basen. The age of seven samples from undefined Miocene was estimated based on correlation of biomarker parameters. General characterisation of organic matter was done by elemental analysis and Rock-Eval pyrolysis, whereas vitrinite reflectance was used for Abstract v determination of kerogen maturity. The extractable organic matter was isolated using the Soxhlet method and then it was separated into hydrocarbons and polar residue. For analysis of individual biomarkers (n-alkanes, isoprenoid aliphatic alkanes, steranes and terpanes) and aromatic compounds (derivatives of naphthalene, phenanthrene and dibenzothiophene) the modern instrumental techniques, gas chromatography-mass spectrometry (GC-MS) and gas chromatography-tandem mass spectrometry (GC-MS-MS) were used. The organic matter is of mixed woody-algal origin and consists predominantly of Type II kerogen. Organic matter was deposited under variable conditions from reducing to sub-oxic. Salinity of the palaeoenvironment gradualy decreased from Middle to Upper Miocene. The oil generation begins at the temperature of 110-120 °C and % Rc ≈ 0.53-0.58 %, "oil window" peaks at ca. 145-150 oC and % Rc ≈ 0.72-0.75 %, and it ends at 170-175 °C and % Rc ≈ 0.89-0.93 %, which corresponds to the relative depths of 1850–2100 m, 2600–2900 m and ca. 3500 m, respectively. An approximate calibration of the values of biomarker ratios relative to "oil window" was proposed. The possible applicability of two relatively novel biomarkers in organic geochemical literature "early eluting hopanes", which structure is proposed - but not entirely proven, and C(14a)-homo-nor-17α(H)- hopane was established. Concerning the applicability of maturity parameters and equations for calculation of vitrinite reflectance for the source rocks' samples from a hyperthermal basin, the obtained results indicated that the most relevant are equations based on maximal palaeotemperature, sterane and dibenzothiophene maturity parameters and maturity parameter proposed in this thesis, which represents the ratio of C(14a)-homo-nor-17α(H)-hopane and C30 17α(H),21β(H)- hopane. Also, linear and logarithmic equations, connecting vitrinite reflectance and values of the sterane maturity parameter, C29ββ(R)/C29(ββ(R)+αα(R)), have been established for the first time.
Fakultet:
Универзитет у Београду, Хемијски факултет
Datum odbrane:
31-08-2016
Projekti:
Ključne reči:
matične stene / source rocks / Panonski basen / Banatska depresija / hipertermalni basen / zona generisanja nafte / Rock-Eval / refleksija vitrinita / biomarkeri / alkilaromati / Pannonian Basin / Banat Depression / hyperthermal basin / oil generation zone / Rock-Eval / vitrinite reflectance / biomarkers / alkylaromatics