Upravljanje ljudskim resursima i etika zaposlenih u cilju unapređenja kvaliteta zdravstvenih usluga
Human resources management and employe esethics in aim of health care services quality improvement
Author
Talević, Maja
Mentor
Carić, Marko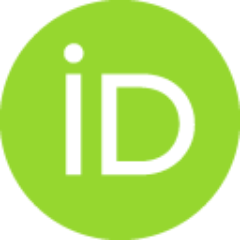 Committee members
Ožegović, Lazar
Mišić-Pavkov, Gordana
Carić, Marko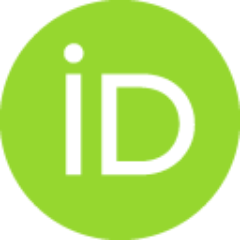 Abstract
Menadžeri su osobe koje preuzmaju zadatak i funkcije na određenom nivou, u skladu sa vrstom organizacijskog poduhvata. Svaka organizacija u svojoj organizacionoj strukturi treba da ima organizacionu jedinicu koja se bavi menadžmentom. Menadžer u zdravstvu, prema ključnim veštinama koje treba da poseduje, ne razlikuje se od menadžera u drugim oblastima. Upravljanje ljudskim resursima može se definisati kao proces organizovanog prikupljanja i sreñivanja relevantnih podataka i informacija o poslovima, potrebnim znanjima i sposobnostima, odgovornostima i drugim zahtevima neophodnim za obavljanje određenog posla. Svaki menadžer je i lider koji treba da usmerava organizaciju, a samim tim i ljude ka krajnjim ciljevima poslovanja. Ključ uspešnog liderstva u budućnosti leži u spremnosti menadžmenta da deli stručno znanje, za razliku od prethodne prakse držanja informacija za sebe. Medicinska etika je danas oblast medicinskog izučavanja i njen pravi zadatak je da lekarima i zdravstvenim radnicim
...
a približi probleme etičke prirode da bi ih u svakodnevnoj praksi i svom profesionalnom životu prepoznali i adekvatno rešili. Odavno je zapaženo da zbog prirode odnosa lekar – pacijent ne mogu biti uspostavljeni spoljašnji nadzor i kontrola tog odnosa da bi se sprečila zloupotreba odnosa pacijent – lekar, kao i lekar – pacijent. Tako medicinska etika izrasta na saznanjima da je značaj unutrašnjeg nadzora i kontrole zloupotrebe odnosa pacijent – lekar i lekar – pacijent primaran i na njemu i počiva učenje savremene medicinske etike vezujućih za sve zemlje, odnosno lekare svih kontinenata i svih zemalja. Sprovedeno istraživanje je obuhvatilo 1301 ispitanika, zaposlenih u Kliničkom centru Vojvodine, u Novom Sadu. Cilj istraživanja bio je da se utvrdi upravljanje ljudskim rasursima sa aspekta liderstva (kroz komunikaciju, inkluzivnost, nadzorne i izvršilačke veštine i sisteme), angažovanja zaposlenih (kroz opis posla, posvećenost zaposlenima, vreme i sisteme), sa aspekta dostupnosti znanja (kroz raspoloživost, saradnju i timski rad, deljenje informacija i sisteme), sa aspekta optimizacije radne snage (kroz procese, uslove, odgovornost, odluke o zapošljavanju i sisteme), sa aspekta kapaciteta učenja (kroz inovacije, obuke, razvoj, vrednost i podršku i sisteme). Ispitanici su bili različite stručne spreme, godina rada u sistemu zdravstvene zaštite, starosti, bili su sa različitih Klinika i imali su različita radna mesta po sistematizaciji. Rezultati istraživanja su pokazali da ispitanici imaju visok nivo etičkih vrednosti i spremnost da se angažuju svim situacijama, čak i kada njihov rad neće biti predmet kontrole. Kvalitet upravljanja ljudskim resurisma je prosečno ocenjen, dok je loše ocenjeno zadovoljavajuće stanje broja zaposlenog medicinskog i nemedicinskog osoblja i jasnoća u proceduri prijema na lekarski pregled.
Managers are persons which are taking over tasks and roles at some level of hierarchy, in accordance to the level of responsibility which is required in that organization. Every organization in it's organizational structure should have organizational unit which is in charge for management. Manager in Health Care Services industry, according to key skills that should possess is not very different comparing to managers in other industries. Management of human resources may be defined as process of organized collecting and sorting of relevant data and information about the jobs, knowledge and skills needed, responsibilities and other requirements necessary for doing specified job. Every manager is a leader which should be setting the direction of organization's focus and therefore people's focus as well, towards the final business goals. The key of successful leadership nowadays lay in management readiness to share their expertise, while in the past practice was to keep the information fo
...
r yourself. Medical ethics now days represents one area of medical research and it's main task is to make doctors and other medical employees more familiar with ethical problems so that they could be able to recognize them in their professional life and every day practice and to solve them adequately. It has been noticed long time ago that due to the nature of relationship between the doctor and patient external monitoring and control can not be established in aim to prevent manipulations of relationship between patient and doctor, but also between doctor and patient. So, medical ethics is growing based on cognition that the importance of inner monitoring and control of possible manipulation of relationship between patient and doctor, but also between doctor and patient is primary and also, on such cognition lays science of modern medical ethics related to all countries, respectively for doctors from all continents and from all countries. Conducted reaserch was done based on 1301 examinees employed in Clinical Center of Vojvodina, in Novi Sad. The goal of the reaserch was to determine management of human resources from leadership perspective (through communication, inclusiveness, monitoring and executional skills and systems), employees engagement (through job description, employees dedication, time and systems), from perspective of workforce optimization (through processes, conditions, responsibility, employement decisions and systems), from learning perspective (through innovations, trainings, development, value and support and systems). Examinees level of education differed, as well as the years of working in the institution, also age, they were employeed in different Clinics and had different positions in organizational structure. Research results shown that examinees have high degree of ethics values and readiness to engage in each situation, even when their work will not be the subject of control. Human resource management quality was rated as average, while number of medical and non-medical stuff employeed as well as clarity in proceedures related to reception of patients for medical examination was assessed as bad.
Faculty:
Универзитет Привредна академија у Новом Саду, Факултет за економију и инжењерски менаџмент
Date:
12-05-2017
Keywords:
Menadžment / Management / Human Resources / Health Care Services / Quality / Ethics / ljudski resursi / zdravstvene usluge / kvalitet / etika