Implikacije koncepta fer vrednosti na pouzdanost finansijskih izveštaja
Author
Stojanović, Rada V.
Mentor
Đukić, Tadija
Committee members
Šaponja Dimitrović, Ljiljana
Spasić, Dejan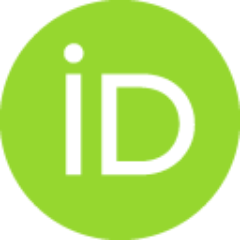 Abstract
The primary task of financial reporting is creation, presentation and disclosure of high-quality and reliable financial reports, which represent a large informational potential for investors, creditors, managers, financial analysts and other financial reports` beneficiaries. The reliability of financial reports, as a result of joint qualitative characteristics, is one of the preconditions for the stability of the financial system and a determinant of the investor's security. Since the financial statements can be considered expedient only if they represent a credible and valid informational base, the aim of this paper is to demonstrate that the concept of fair value has significant implications for the reliability of financial reports, that is their internal use, for the purposes of determining a taxable income, distribution of profit, management decisions, as well as their external use, which implies informing investors, government authorities, agencies, tax authorities, banks, financi
...
al institutions and the rest of the public. For the purpose of achieving above mentioned objective, this doctoral thesis encompasses a theoretical research based on a contemporary literature available in the domain of financial reporting and empirical research based on a modern financial reporting regulatory framework and its application. The empirical studies were based on the application of the comparative method used to confirm the differences in the value of assets, with application of the fair value concept in relation to the concept of historical cost, together with the application of case studies method during the analysis of implementation of various balance sheet items, as well as analysis - synthesis methods applied to fully understand the impact of the fair value on the financial position and performances of the entity. The research results obtained during the preparation of the doctoral thesis, formulated using the method of induction and deduction, as well as the content analysis method, indicate the existence of obvious and significant implications of the fair value concept on the reliability of financial reporting, both in terms of stable economic conditions, and in the circumstances of financial crisis, and that the application of the fair value concept contributes to achieving the primary goal of financial reporting – that is providing a trustworthy insight into the financial situation and the contributory position of the reporting entity.
Faculty:
University of Niš, Faculty of Economy
Date:
19-09-2016
Keywords:
Finansijsko izveštavanje / financial reporting / vrednovanje bilansnih stavki / koncept fer vrednosti / koncept istorijskog troška / izveštajni entitet / računovodstveni regulatorni okvir / valuation of balance sheet items / fair value concept / concept of historical cost / reporting entity / accounting regulatory framework