Savremene metode ekstrakcije rtanjskog čaja (Satureja montana L.), hemijski sastav i biološka aktivnost dobijenih ekstrakata
Contemporary methods of extraction of winter savory (Satureja montana L.), chemical composition and biological activity of obtained extracts
Author
Vladić, Jelena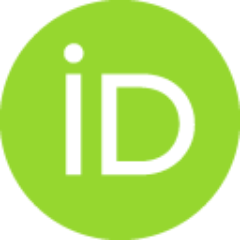 Mentor
Zeković, Zoran
Ćebović, Tatjana
Committee members
Vidović, Senka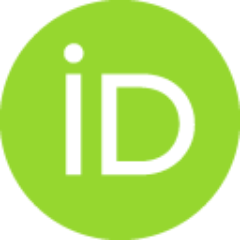 Zeković, Zoran
Ćebović, Tatjana
Jokić, Stela

Abstract
U okviru ove disertacije su ispitane mogućnosti primene savremenih postupaka za dobijanje ekstrakata rtanjskog čaja (Satureja montana L.). U ekstraktima dobijenim primenom superkritičnog ugljendioksida (različitih gustina) utvrđeno je prisustvo karvakrola kao najzastupljenije komponente. Ekstrakt sa najvećim sadržajem karvakrola je dobijen pri uslovima 350 bar i 50 °C (60,82%), dok je najveći prinos karvakrola ostvaren pri pritiscima 325 i 350 bar i temperaturi 60 °C, i iznosio je 2,4 g/100 g droge. Primenom ugljendioksida na većim pritiscima se ostvaruje efikasnija ekstrakcija karvakrola iz droge, kao i proizvodnja ekstrakata sa većim sadržajima karvakrola. Druge komponente prisutne u ekstraktima u znatno nižim koncentracijama su: p-cimen, borneol, trans-kariofilen, kariofilen-oksid, γ-terpinen i linalool. Da bi se utvrdila mogućnost unapređenja prinosa ekstrakcije superkritičnim ugljendioksidom, kao i poboljšanja kvaliteta ekstrakata, ispitan je uticaj različitih predtretmana biljnog
...
materijala. Ustanovljeno je da predtretman vodom najznačajnije povećava prinos ekstrakcije (za 25%), dok je ultrazvučni predtretman najadekvatniji izbor za dobijanje ekstrakata sa najvećim sadržajem karvakrola (66,46%). Međutim, najveći prinos ekstrakcije karvakrola iz 100 g droge postignut je primenom etanola i vode kao predtretmana. Ekstrakti dobijeni primenom subkritične vode (uz variranje temperature i vremena ekstrakcije) su hemijski okarakterisani i radi utvrđivanja uslova ekstrakcije pri kojima se postiže najveći kvalitet ekstrakata u pogledu sadržaja polifenolnih komponenti, kao i antioksidantne aktivnosti, primenjena je metoda odzivne površine (RSM). Utvrđena je prednost primene subkritične vode u odnosu na klasičnu metodu ekstrakcije u pogledu sadržaja polifenolnih komponenti i antioksidantne aktivnosti. Suvi ekstrakti S. montana dobijeni spray drying tehnologijom sušenja (sa različitim koncentracijama maltodekstrina) su ispitani u pogledu fizičkih i hemijskih osobina. Takođe, radi ispitivanja mogućnosti primene u vidu funkcionalnih ili prehrambenih proizvoda, izvršena je senzorna analiza dobijenih suvih ekstrakata, i analizirana je njihova farmakološka aktivnost u smislu ACE inhibitornog i antioksidantnog delovanja. Ustanovljeno je da je najniža koncentracija maltodekstrina (10%) najadekvatnija za dobijanje suvog ekstrakta S. montana sa najvećim sadržajem polifenolnih komponenti, sadržajem etarskog ulja i u pogledu antioksidantne i ACE inhibitorne aktivnosti. Takođe, suvi ekstrakt sa 10% maltodekstrina ispunjava i ostale fizičko-hemijske parametre, kojima se osigurava kako efikasno sušenje, tako i kvalitet ekstrakta. In vivo aktivnost odabranih ekstrakata S. montana ispitana je na modelu hepatotoksičnosti indukovane primenom ugljentetrahlorida. Analiziran je uticaj ekstrakata na funkciju jetre, enzimske parametre oksidativnog stresa i serumske parametre oksidativnog oštećenja izazvanog ugljentetrahloridom i ustanovljen je hepatoprotektivni učinak ekstrakata S. montana. Takođe, ispitano je dejstvo ekstrakata na rast Ehrlich-ovih ascitnih tumora implantiranih miševima, kao i na biohemijske parametre oksidativnog stresa u ćelijama tumora i utvrđeno je da je vreme aplikacije ekstrakata od izuzetnog značaja.
This dissertation investigates the possibilities of applying contemporary processes for obtaining extracts of winter savory (Satureja montana L.). Carvacrol was determined to be the most abundant component in extracts acquired by using supercritical carbon dioxide (of various densities). Extract with the richest content of carvacrol was obtained under conditions of 350 bar and 50 °C (60,82%), while the highest carvacrol yield was produced under 325 bar and 350 bar pressures and at a 60 °C temperature reaching 2.4 g/100 g of dry weight. By applying carbon dioxide on higher pressures, a more efficient carvacrol extraction from herbal material is performed, alongside production of extracts with higher carvacrol content. Other components in the extracts present in significantly lower concentrations are the following: p-cymen, borneol, trans-caryophyllene, caryophyllene-oxide, γ-terpinene and linalool. In order to recognize the possibility of improving the extraction yield produced by emplo
...
ying supercritical carbon dioxide and enhancing the quality of extracts, the influence of several different pre-treatments was investigated. It was determined that the water pre-treatment raises the extraction yield the most (for 25%), while the ultrasonic pre-treatment was the most adequate choice for acquiring extracts with the highest content of carvacrol (66.46%). However, the highest carvacrol extraction yield from 100 g of dry weight was achieved by applying ethanol and water as pre-treatment. Extracts which were attained with subcritical water (by varying the temperature and time of extraction) were chemically characterized and Response Surface Method (RSM) was applied for the purposes of determining conditions of extractions under which the highest quality of extracts in terms of content of polyphenolic compounds and antioxidant activity is reached. The advantage of employing subcritical water over the classical method of extraction in respect of content of polyphenolic components and antioxidant activity was demonstrated. Dry extracts of S. montana obtained by using the spray drying technology (with different concentrations of maltodextrine) were examined in terms of their physical and chemical characteristics. Also, in order to investigate the possibility of their use as functional or food products, sensory analysis of attained extracts was performed, and furthermore, their pharmacological activity in terms of the ACE inhibitory and antioxidant effect was analysed as well. It was determined that the lowest concentration of maltodextrin (10%) was the most adequate for obtaining dry extracts of S. montana with the richest content of polyphenolic components and essential oil, and in respect of antioxidant and ACE inhibitory activities. Also, dry extract with 10% of maltodextrin meets all other physical-chemical parameters, which provide efficient drying and quality of extracts. In vivo activity of selected extracts of S. montana was examined on a model of hepatotoxicity induced by applying carbon tetrachloride. The influence of extracts on liver function, enzyme parameters of oxidative stress, and serum parameters of oxidative damage caused by carbon tetrachloride was analysed and hepatoprotective effect of S. montana extracts was determined. In addition, the influence of extracts on the growth of Ehrlich ascite tumors implanted in mice was investigated, and their impact on biochemical parameters of oxidative stress in tumor cells as well, and it was determined that the time of application of extracts is of great significance.
Faculty:
Универзитет у Новом Саду, Технолошки факултет
Date:
28-04-2017
Keywords:
Satureja montana / Satureja montana / supercritical extraction / subcritical water / spray drying / carvacrol / antioxidant activity / hepatoprotective effect / superkritična ekstrakcija / subkritična voda / spray drying / karvakrol / antioksidantna aktivnost / hepatoprotektivni efekat