Ispitivanje faznih ravnoteža i termodinamička analiza legura sa efektom pamćenja oblika u sistemima Cu-Al-Ag i Cu-Al-Au
Investigation of phase equilibria and thermodynamic analysis of shape memory alloys in Cu-Al-Ag and Cu-Al-Au systems
Author
Stanojević Šimšić, Zdenka
Mentor
Živković, Dragana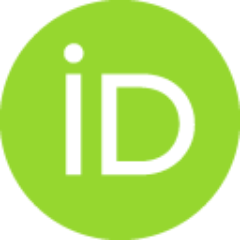 Committee members
Manasijević, Dragan
Kostov, Ana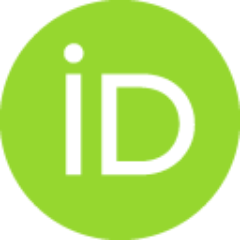 Abstract
U doktorskoj disertaciji su predstavljeni rezultati ispitivanja faznih ravnoteža i termodinamičke analize legura sa efektom pamćenja oblika u sistemima Cu-Al-Ag i Cu-Al-Au. Eksperimentalni deo rada obuhvatio je ispitivanja odabranih legura iz navedenih sistema primenom metoda termijske (DTA) i strukturne analize (optičke mikroskopije i SEMEDS), na osnovu čega su utvrdjene temperature faznih transformacija, strukturne karakteristike i fazni sastav ispitivanih legura. Analitički deo rada izvršen je primenom CALPHAD metode uz korišćenje termodinamičkog softvera Pandat ver. 8.1, a proračun odgovarajućih ravnotežnih faznih dijagrama urađen je na osnovu optimiziranih termodinamičkih parametara za sastavne binarne sisteme i termodinamičkih parametara eksperimentalno dobijenih u ovom radu. Uporednom analizom dobijenih eksperimentalnih rezultata i proračuna na osnovu raspoloživih polaznih termodinamičkih podataka, odredjeni su fazni dijagrami odabranih izotermalnih i vertikalnih preseka u ispit
...
ivanim sistemima, kao i odgovarajuće invarijantne reakcije. U okviru dodatne karakterizacije izvršeno je i merenje tvrdoće, mikrotvrdoće i električne provodljivosti legura ispitivanih Cu-Al-Ag i Cu-Al-Au ternarnih sistema.
The results of investigation of phase equilibria and thermodynamic analysis of shape memory alloys in Cu-Al-Ag and Cu-Al-Au ternary systems are presented in this doctoral thesis. Experimental work included methods of thermal (DTA) and structural analysis (light optical microscopy and SEM-EDS), of the selected alloys from these systems which had enabled determination of the temperatures of phase transformations, structural characteristics and phase compositions of the investigated alloys. The analytical part of the work was carried out according to CALPHAD method using thermodynamic software Pandat ver. 8.1 and calculation of the corresponding phase diagrams was done using optimized thermodynamic parametars of the constituent binary systems and thermodynamic parametars experimentally determined in this thesis. Phase diagrams of the selected isothermal and vertical sections in investigated systems as well as corresponding invariant reactions were determined by comparative analysis of the
...
obtained experimental results and calculations based on availble thermodynamic data. As additional characterization of investigated alloys of Cu-Al-Ag and Cu-Al-Au systems, hardness, microhardness and electrical conductivity were determined too.
Faculty:
Универзитет у Београду, Технички факултет, Бор
Date:
27-05-2016
Keywords:
Cu-Al-Ag sistem / Cu-Al-Ag system / Cu-Al-Au system / shape memory alloys / phase equilibria / thermodynamic analysis / CALPHAD method characterization / Cu-Al-Au sistem / legure sa efektom pamćenja oblika / fazne ravnoteže / termodinamička analiza / CALPHAD metoda / karakterizacija