Analiza psiholoških faktora rizika u trudnoćama sa pretećim prevremenim porođajem
Analysis of psychological risk factors in imminent preterm delivery
Author
Đaković, Elena D.
Mentor
Rakić, Snežana
Committee members
Jašović-Gašić, Miroslava
Radunović, Nebojša
Vasiljević, Mladenko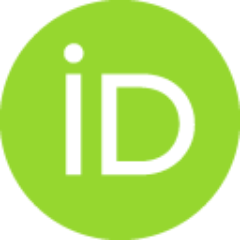 Mujović, Spomenka

Abstract
U 1/3 slučajeva se ne može utvrditi uzrok prevremenog porođaja i treba obratiti pažnju na još jedan činilac- psihičko stanje trudnice kao individue. Primena progesterona u terapiji prevremenog porođaja ponovo se uvodi u praksu nakon 2000. godine. Metaboliti prirodnog progesterona u centralnom nervnom sistemu imaju anksiolitičko, antiagresivno, sedativno i antiepileptičko dejstvo. Opšti cilj rada: utvrđivanje uticaja depresije, anksioznosti i stresa nakon 28. nedelje gestacije na skraćenje trudnoće i nastanak spontanog prevremenog porođaja. Posebni ciljevi: utvrđivanje uticaja socioekonomskog statusa na psihološki status trudnice u trećem trimestru trudnoće, povezanosti visokih skorova depresije, anksioznosti i stresa na prijemu, kvantitativne povezanosti visokih skorova depresije, anksioznosti i stresa na prijemu i idiopatskog prevremenog porođaja, povezanosti sistemske terapije progesteronom i promena skorova na EPDS i DASS skalama pre prevremenog porođaja. Metod istraživanja Prospekt
...
ivnom studijom obuhvaćena je 41 trudnica hospitalizovana zbog pretećeg prevremenog porođaja u Ginekološko-akušerskoj klinici "Narodni front" u Beogradu. Nakon informisanog pristanka, pacijentkinje su popunile tri upitnika: intervju o sociodemografskim podacima i dva psihološka testa - Skalu depresije, anksioznosti i stresa (DASS) i Edinburšku skalu postnatalne depresije (EPDS). Uvedena je intravenska tokolitička terapija, nakon koje je nastavljena sistemska terapija progesteronom. Petog dana od uvođenja progesterona ponovljeni su psihološki testovi sa prijema (EPDS i DASS). Ishodi: da li je porođaj bio u terminu ili ranije, način porođaja – prirodni ili carskim rezom, stanje novorođenčeta - telesna masa i potreba za prijemom u neonatalnu intenzivnu negu...
psychological status of the pregnant woman as an individual is included as another risk factor. Progesterone therapy of preterm delivery has been reintroduced by the American college of obstetricians and gynecologists (ACOG, 2002). Metabolites of natural progesterone, acting as neurosteroids, in central nervous system may have anxiolytic, antiaggressive, sedative and anti-epileptic effects. Aims of the study: to determine the influence of depression, anxiety and stress after 28th week of gestation on pregnancy outcome in imminent preterm delivery; whether the socioeconomic factors influence women depression, anxiety and stress during third trimester of pregnancy; can progesterone therapy of imminent preterm delivery lower the scores in the Edinburgh Postnatal Depression Scale (EPDS) and Depression, Anxiety and Stress Scale (DASS). Methods Sample consisted of forty-one pregnant women with the diagnosis of imminent preterm delivery hospitalized in Gynecology and obstetric clinic "Narodni
...
front" in Belgrade. After giving the informed consent, patients filled three questionnaires: the interview about socioeconomic conditions, the DASS and. EPDS. Forty pregnant women of the control group were in their third trimester and had none of the signs of imminent preterm delivery. They also completed the three questionnaires. After having received the intravenous tocolysis, the sample group began taking natural progesterone orally and/or as intramuscular injections. Five days afterwards they completed the EPDS and DASS questionnaires again...
Faculty:
Универзитет у Београду, Медицински факултет
Date:
22-09-2016
Keywords:
Preteći prevremeni porođaj / imminent preterm delivery / preterm labor / depression / anxiety / stress / Edinburgh Postnatal Depression Scale / EPDS / Depression / Anxiety and Stress Scale / DASS / Prevremene kontrakcije / Depresija / Anksioznost / Stres / Edinburška skala postnatalne depresije / EPDS / Skala depresije / anksioznosti i stresa / DASS