Značaj leukocitno-trombocitnih interakcija za nastanak tromboembolijskih komplikacija kod bolesnika sa Filadelfija-negativnim mijeloproliferativnim neoplazmama
The significance of platelet-leukocyte interactions for the development of thromboembolic complications in patients with Philadelphia-negative myeloproliferative neoplasms
Author
Šefer, Dijana
Mentor
Miljić, Predrag
Committee members
Čokić, Vladan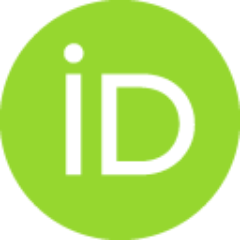 Gotić, Mirjana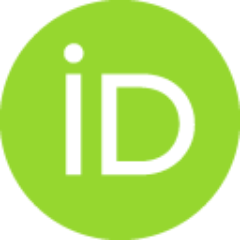 Bogdanović, Andrija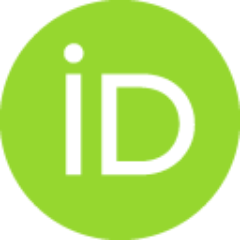 Urošević, Ivana

Abstract
UVOD: Tromboza često komplikuje klinički tok Filadelfija negativnih mijeloproliferativnih neoplazmi (Ph-MPN) i predstavlja glavni uzrok morbiditeta i mortaliteta u ovim bolestima. Patofiziologija tromboze u Ph-MPN je složena i još uvek nije potpuno razjašnjena. Iako su poremećaji broja i funkcije trombocita dugo smatrani glavnim uzročnicima trombofilnog stanja u Ph-MPN, sada se sve veća pažnja posvećuje ispitivanju dinamičkih interakcija između aktiviranih trombocita, leukocita i endotela. Značaj određivanja broja leukocitno-trombocitnih(Le-Tr) agregata, kao pokazatelja intravaskularne aktivacije leukocita i trombocita, za procenu rizika od pojave trombotičnih komplikacija kod bolesnika sa Ph-MPN do sada je ispitivan samo u retrospektivnim studijama. CILJ ove prospektivne studije je bio da ispita prediktivnu vrednost cirkulišućih neutrofilno-trombocitnih (Neu-Tr) i monocitno-trombocitnih (Mo-Tr) agregata i solubilnih E-, L- i P- selektina za nastanak tromboembolijskih (TE) događaja kod
...
bolesnika sa Ph-MPN. MATERIJAL I METODE: U studiju je uključeno 95 konsekutivnih bolesnika sa de novo Ph-MPN: 39 sa policitemijom verom (PV), 27 sa esencijalnom trombocitemijom (ET) i 29 sa primarnom mijelofibrozom (PMF), kod kojih je dijagnoza bolesti postavljena prema kriterijumima Svetske zdravstvene organizacije. Kontrolnu grupu su činila 33 zdrava volontera. Sve analize su rađene nakon dijagnoze, a pre početka antiagregatorne ili citoreduktivne terapije. Prisustvo Le-Tr agregata je ispitivano u uzorcima periferne krvi metodom multiparametarske protočne citometrije (BD FACSCalibur 4FC). Nivo Le-Tr agregata je izražavan kao procenat CD42b+CD61+ neutrofila, odnosno monocita. Koncentracija solubilnih selektina u plazmi je određivana enzimskim imunoesejem. Sve arterijske i venske tromboze, izuzev mikrocirkulatornih poremećaja, su evidentirane tokom perioda praćenja od 3.25 godina nakon dijagnoze. REZULTATI: Tokom perioda praćenja TE komplikacije je dobilo 12.6% bolesnika sa Ph-MPN (arterijske 9.4%, venske 3.2%), sa prosečnim vremenom do događaja od 39 meseci. Incidenca trombotičnih događaja u celoj grupi bolesnika sa Ph-MPN tokom perioda praćenja je iznosila 4.36 na 100 bolesničkih godina...
BACKGROUND: Thrombosis often complicates the clinical course of Philadelphia negative myeloproliferative neoplasms (Ph-MPN) and is a major cause of morbidity and mortality in these diseases. The pathophysiology of thrombosis in patients (pts) with Ph- MPN is complex and still not fully understood.Inappropriate activation of leukocytes, platelets and endothelial cells, with their mutual interaction represents an important mechanism of thrombosis tendency in thesediseases. The importance of determining the number of leukocyte-platelet (Le-Plt) aggregates as indicators of intravascular activation of leukocytes and platelets, for assessing the risk of thrombotic complications in pts with Ph-MPN has so far tested only in retrospective studies. The AIM of our prospectivestudy was to investigate the predictive value of circulating neutrophyle-platelet(Neu-Plt) and monocyte-platelet(Mo-Plt)aggregates as well as soluble selectins for occurence of thromboembolic (TE) events in pts with Ph-MPN. M
...
ETHODS: The study included 95 consecutive pts withde novoPh-MPN (39 polycythemia vera, 27 essential thrombocythemia, and 29 primary myelofibrosis),diagnosed according to WHO criteria. Control group consisted of 33 healthy volonters. All analysis were performed after diagnosis, and before the start of antiplatelet or cytoreductive therapy. Flow cytometric analysis of Le-Plt aggregateswas performed on whole blood samples anticoagulated with EDTA/CTAD. Le-plt aggregates were estimated as a fraction (%) of CD42b+CD61+ neutrophyles and monocytes. The plasma levels of E-, L-, and P-selectins were determinedby enzyme immunoassay. All arterial and venous thrombotic events, except microcirculatory disturbances, were recorded during mean follow-up period of about 3.25 years after diagnosis. RESULTS: During the follow-up TE complications occurred in 12.6% Ph-MPN pts (arterial in 9.4%, venous in 3.2%), with mean time to TE event of 39 months...
Faculty:
Универзитет у Београду, Медицински факултет
Date:
30-09-2016
Projects:
Keywords:
Ph-MPN / Ph-MPN / tromboze / leukocitno-trombocitni agregati / selektini / JAK2V617F / TET-2 / CALR / MPL / CFC / EC / markeri koagulacije / thrombosis / leucocyte-platelet aggregates / selectins / JAK2V617F / TET-2 / CALR / MPL / CFC / EC / coagulation markers