Procene učinka i pokazatelji efikasnosti drenažnih sistema za upravljanje režimom podzemnih voda na poljoprivrednim područjima
Performance evaluation and indicators of the efficiency of drainage systems for management of the groundwater regime on agricultural land.
Author
Božić, Mile M.
Mentor
Ivetić, Marko
Committee members
Stanić, Miloš
Đurović, Nevenka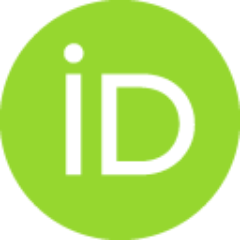 Ivetić, Marko

Abstract
Rizik od prevlaživanja poljoprivrednog zemljišta podzemnim vodama je u manjoj ili većoj meri zastupljen na svim poljoprivrednim površinama. Poznavanje režima podzemnih voda, u različitim prirodnim uslovima, predstavlja osnov za izbor i primenu tehnički ispravnih i ekonomski opravdanih rešenja u oblasti upravljanja režimom podzemnih voda. Upravljanje režimom podzemnih voda na poljoprivrednim područjima je značajno i predstavlja veoma složen i kreativan posao koji iziskuje relevantne i pouzdane informacije o prirodnoj sredini i objektima drenažnih sistema. Takođe, drenažni sistemi najčešće pokrivaju veoma velike površine i sa socio-ekonomskog stanovišta predstavljaju jedne od najvrednijih infrastrukturnih sistema. I pored toga ne postoji jasna metodologija sa kojom bi se mogli kvantifikovati efekti njihovog rada...
The risk of waterlogging in agricultural land, due to high groundwater levels, exists to a degree in all agricultural areas. Understanding the groundwater regime in different natural conditions forms the basis for selecting and implementing technically correct and economically viable solutions in a field of groundwater management. Groundwater management in agricultural areas is important and represents very complex and creative work that requires relevant and reliable data on the natural environment and structures of the drainage systems. Also, drainage systems mostly cover wide areas and represent one of the most valuable infrastructural systems, from a socio-economic point of view. In spite of this, there is no clear methodology for quantifying the effects of their work...
Faculty:
Универзитет у Београду, Грађевински факултет
Date:
30-09-2016
Keywords:
drenažni sistemi / drainage systems / groundwater regime / agricultural land / performance evaluation / efficiency indicators / uncertainty of indicators / mathematical modelling of groundwater flow / Pančevački Rit / režim podzemnih voda / poljoprivredna područja / procena učinka / pokazatelji efikasnosti / neodređenost pokazatelja / matematički modeli za simuliranje dinamike podzemnih voda / Pančevački rit