Elektromagnetska sprega sistema litosfera-atmosfera-jonosfera
Electromagnetical coupling in lithosphere-atmosphere-ionosphere system
Doktorand
Kolarski, Aleksandra B.
Mentor
Marinković, Boban
Članovi komisije
Damjanović, Vesna
Cvetkov, Vesna
Ignjatović, Snežana
Nina, Aleksandra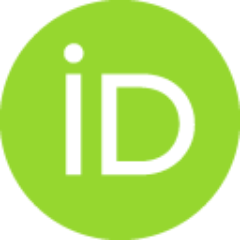 Sažetak
Radio talasi vrlo niskih frekvencija VLF (eng. Very Low Frequency) frekventnog opsega od 3 do 30 kHz, koji se prostiru talasovodom Zemlja-jonosfera (50 -90 km) su, kao što je poznato, efikasni i nezamenljivi u osmatranju pojava u niskoj jonosferi, sa tla...
Very Low Frequency (VLF) waves (3 -30 kHz) which travel along the Earth-ionosphere waveguide (50 - 90 km height) are known to be an efficient and irreplaceable tool in ground based observations of the lower ionosphere...
Fakultet:
Univerzitet u Beogradu, Rudarsko-geološki fakultet
Datum odbrane:
25-08-2016
Projekti:
Ključne reči:
prostiranje talasa vrlo niskih frekvencija / VLF propagation / talasovod Zemlja-jonosfera / globalno električno kolo / atmosfersko električno pražnjenje / kratkotrajne svetlosne pojave / Earth-ionosphere waveguide / global electric circuit / atmospheric lightning discharge / transient luminous events