Mikrobiološki diverzitet kiselog jezera Robule i uticaj jezerske vode na oksidaciju sulfidnih minerala
Microbial diversity of an extremely acidic lake Robule and effect of the lake water on oxidation of sulfide minerals
Author
Stanković, Srđan B.
Mentor
Cvetković, Vladica
Committee members
Morić, Ivana
Dragišić, Veselin
Vasiljević, Branka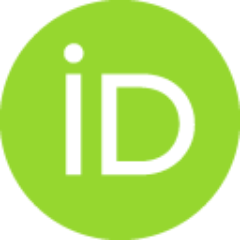 Abstract
Jezero Robule, formirano u podnožju rudničke raskrivke Oštreljski planir (Rudnik bakra Bor), je nastalo kao posledica rudarskih aktivnosti. Mikrobiološki diverzitet ekstremno kiselog jezera Robule ispitivan je primenom kako klasičnih mikrobioloških metoda (svetlosna mikroskopija i kultivacija na selektivnim podlogama) tako i primenom savremene metode molekularne biologije (analiza polimorfizama terminalnih restrikcionih fragmenata; T-RFLP). Takođe, ispitivan je i potencijal i efikasnost jezerske vode u biološkom luženju mineralnog koncentrata, kao i u bioluženju uzoraka stare flotacijske jalovine Rudnika bakra Bor. Na osnovu dobijenih rezultata oba pristupa potvrđeno je da je mikrobiološki diverzitet vode jezera Robule vrlo ograničen. T-RFLP analizom gena za 16S rRNK umnoženih na osnovu metagenomske DNK su identifikovane svega dve vrste: Acidiphilium cryptum (hemoorganoheterotrof), sa zastupljenošću od ~50 % i Leptospirillum ferrooxidans (hemolitoautotrofna gvožđe-oksidujuće bakterija)
...
čija se zastupljenost kretala oko 40 %, dok je preostalih 10 % terminalnih restrikcionih fragmenata (T-RF) ostalo neidentifikovano. Hemolitoautotrofna gvožđe i sumpor oksidujuće bakterijska vrsta Acidithiobacillus ferrooxidans je identifikovana tek nakon izolovanja na odgovarajućoj selektivnoj podlozi. Analiziran je i mikrobiološki diverzitet uzorka biomase, koja se formirala u obliku tepiha zelene boje u priobalnom području jezera. Svetlosnom mikroskopijom je utvrđeno da osnovu uzorka biomase čine končaste alge, dok je T-RFLP analiza gena 16S rRNK umnoženih na osnovu metagenomske DNK dobijene iz uzorka biomase ukazala na znatno veći mikrobiološki diverzitet u odnosu na analizirani uzorak jezerske vode. Populaciju mikroorganizama u tepihu su činile pretežno heterotrofne acidofilne bakterije, mada su bile prisutne i hemolitoautotrofne bakterije. Najzastupljeniji T-RF su poticali od algi i heterotrofnih bakterija iz rodova Acidocella, Acidiphilium i Sulfobacillus. Prisustvo hemolitoautotrofnih i heterotrofnih acidofilnih bakterija je potvrđeno zasejavanjem uzoraka na selektivne podloge, mada je ovim pristupom uočen manji bakterijski diverzitet. Iz uzoraka jalovine sa deponije raskrivke na selektivnoj podlozi sa gvožđe(II)sulfatom i ekstraktom kvasca su izolovani gvožđe-oksidujući i heteroorganotrofni acidofili, koji učestvuju u stvaranju tzv. kiselih rudničkih voda koje se slivaju u jezero nakon padavina i neprekidno ga obnavljaju. Na osnovu ovih rezultata predložen je i biogeohemijski ciklus gvožđa u jezeru...
Lake Robule, is an extremely acidic water body formed at the foot of the overburden Oštreljski planir (the Copper Mine Bor). Microbial diversity of the lake was investigated using both traditional microbiological methods (microscopy and bacterial isolation on selective media) and molecular fingerprinting technique – Terminal Restriction Fragment Length Polymorphism (T-RFLP) method. The Lake's water potency for and efficacy of bioleaching of mineral concentrate has also been investigated as well as bioleaching of old flotation tailings samples. The results of both approaches confirmed that microbial diversity of the Lake's water was very restricted, as expected. T-RFLP analysis of 16S rRNA amplified when metagenomic DNA has been used as a target, showed the presence of only two species: Acidiphilium cryptum (hemoorganoheterotrophic bacteria) that represented approximately 50 % of total number of present terminal fragments (T-RFs) and Leptospirillum ferrooxidans (chemolithoautotrophic ir
...
on-oxidizing bacteria) that corresponded to ~40 %. Remaining 10 % of T-RFs were not identified. Chemolithoautotrophic iron- and sulfur- oxidizing bacteria Acidithiobacillus ferrooxidans was identified only after its isolation on selective solid media. Microbial diversity of thick, green colored mat, formed in shallow water, was also analyzed. Light microscopy revealed the presence of the green filamentous algae on the surface of the biomass, while T-RFLP analysis of the 16S rRNA genes amplified from metagenomic DNA isolated from the mat revealed significantly higher bacterial diversity when compared to the diversity of the Lake's surface water. The most abundant T-RFs originated from algae and heterotrophic acidophilic bacteria closely related to genera Acidocella, Acidiphilium and Sulfobacillus. Chemolithoautotrophic and heterotrophic acidophilic bacteria were also detected on selective solid media, but observed diversity was lower. Inoculation of overlay solid media containing ferrous(II)sulfate and yeast extract with soil sample of surrounding overburden resulted in development of iron- oxidizing and heterotrophic acidophilic bacterial colonies. This confirmed that, as a result of metabolic activity of iron-oxidizing bacteria, overburden has continuously been generating acid mine drainage that flows into the lake after rainfall. Based on these results a biogeochemical model of iron circulation in the lake was proposed...
Faculty:
Универзитет у Београду, Рударско-геолошки факултет
Date:
11-09-2016
Keywords:
jezero Robule / lake Robule / acidophilic bacteria / acid mine drainage / bioleaching / flotation tailings. / acidofilne bakterije / bioluženje / kisele rudničke vode / flotacijska jalovina