Etnički identitet i poimanje kolektivne krivice u Bosni i Hercegovini
Ethnic identity and notion of collective guilt in Bosnia and Herzegovina
Author
Niškanović, Jelena B.
Mentor
Petrović, Nebojša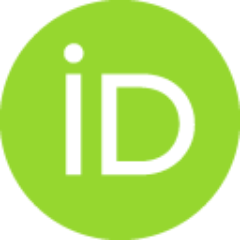 Committee members
Popadić, Dragan
Srna, Jelena
Žeželj, Iris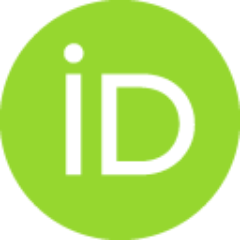 Abstract
Kolektivna krivica je koncept koji se najčešće definiše kao emocionalna reakcija koja se javlja u situacijama kada je vlastita grupa nanijela štetu drugoj grupi ili je i njoj samoj nanesena šteta (Barnscombe, Slugoski i Kappen, 2004). Kolektiva krivica se ispoljava u dva različita aspekta- pripisivanje kolektivne krivice i prihvatanje kolektivne krivice, a obe pomenute forme značajno utiču, pozitivno i negativno, na obnavljanje narušenih međugrupnih odnosa u društvu koje je opterećeno neposrednim ratnim dešavanjima. Branscombe, Slugoski & Kappen (2004) ističu da se razlika između prihvatanja i pripisivanja kolektivne krivice zasniva na usmjerenosti na zločine koji su počinjeni u odnosu na vlastitu ili drugu grupu. Socijalni identitet i etno-nacionalna identifikacija predstavljaju značajan preduslov doživljaja kolektivne krivice, međutim, odnos grupne vezanosti i kolektivne krivice je često kontradiktoran i još uvijek nedovoljno istražen (Doosje et al., 1998, 2004; Roccas, Klar & Leviat
...
an, 2004)...
Collective guilt is usually defines as emotion that occurs at the group level when one's group has done wrong or been wronged (Branscombe, Slugoski & Kappen, 2004). Definition of collective guilt implies two different forms- collective guilt acceptance and collective guilt assignment, and both forms can be important determinants of post-conflict social repair. Branscombe, Slugoski & Kappen (2004) suggest than difference between collective guilt acceptance and assignment depends on focus toward harmful actions committed to in-group or out-group. Social identity and ethno-national identification is an important prerequisite for collective guilt experience, however, relationship of group identification and collective guilt acceptance is often contradictory and insufficiently researched (Doosje et al., 1998, 2004; Roccass, Klar & Leviathan, 2004)...
Faculty:
Универзитет у Београду, Филозофски факултет
Date:
12-09-2016
Keywords:
etnički identitet / ethnic identity / prihvatanje kolektivne krivice / pripisivanje kolektivne krivice / ideja prihvatanja grupne odgovornosti / slijepi patriotizam / konstruktivni patriotizam / percepcija odnosa međunarodne zajednice / međugrupna solidarnost / stresno ratno iskustvo / mlađe i starije generacije / collective guilt acceptance / collective guilt assignment / idea of whole group accountability / blind patriotism / constructive patriotism / perception of the international community / intergroup solidarity / stressful war experience / younger and older generations