Određivanje profila ekspresije i unutarćelijske lokalizacije proteina ANKRD2 u srcu i skeletnim mišićima čoveka
Determination of expression profile and localization of ANKRD2 protein in human cardiac and skeletal muscle
Author
Jasnić, Jovana G.
Mentor
Kojić, Snežana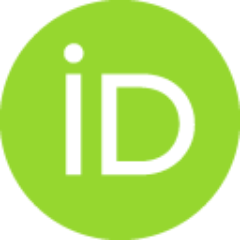 Committee members
Kojić, Snežana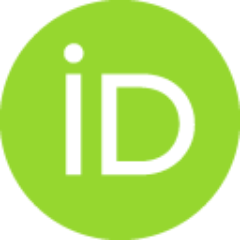 Radojković, Dragica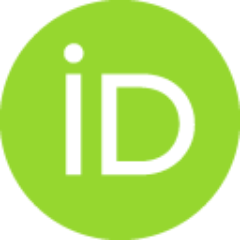 Savić-Pavićević, Dušanka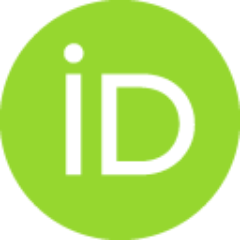 Radojković, Dragica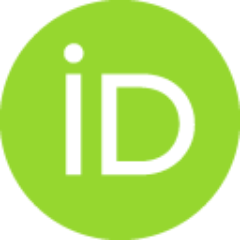 Abstract
Protein Ankrd2 pripada familiji mišićnih proteina sa ankirinskim ponovcima (eng. Muscle Ankyrin Repeat Proteins – MARP). U sarkomeri ima ulogu strukturnog elementa i signalnog molekula u procesu mehanotransdukcije. Pod dejstvom fiziĉkih i hemijskih stresora migrira u jedro, gde ostvaruje ulogu regulatora transkripcije. Ekspresija Ankrd2 je indukovana mehaniĉkim stresom i zavisna od stepena diferencijacije mišićne ćelije i faze razvića organizma. Osim u skeletnim mišićima, protein ANKRD2 je u manjoj meri eksprimiran i u srcu ĉoveka. U cilju otkrivanja novih funkcija koje ANKRD2 ima u ovom organu odreĊeni su njegov profil ekspresije i lokalizacija u srcu ĉoveka i uporeĊeni sa karakteristikama homolognog ANKRD1, koji je eksprimiran samo u srcu i detaljno okarakterisan. Utvrdili smo da je nivo ekspresije ANKRD2 dosta niţi u poreĊenju sa ANKRD1 i da je preteţno lokalizovan u sarkomeri kardiomiocita. Interkalirajući diskovi su identifikovani kao novo mesto lokalizacije oba proteina. S obziro
...
m da su ĉesto i uspešno korišćen model sistem za prouĉavanje funkcije srĉano-specifiĉnih gena, kardiomiociti neonatalnih pacova (KMNP) su okarakterisani po pitanju ekspresije i lokalizacije endogenog Ankrd2 i egzogenog ANKRD2. Ankrd2 je lokalizovan i u jedru i u citoplazmi KMNP, a sliĉnu dualnu lokalizaciju je pokazivao i egzogeno eksprimirani ANKRD2. Za razliku od inhibitornog dejstva na ekspresiju Ankrd1, kardiotoksiĉni agens doksorubicin nije doveo do promene nivoa ekspresije proteina Ankrd2 u KMNP. U ovoj tezi su okarakterisane tri izoforme ANKRD2 od 446 (L-ANKRD2), 360 (M-ANKRD2) i 333 (S-ANKRD2) aminokiselina. Diskriminacija izoformi u popreĉno prugastim mišićima ĉoveka je postignuta korišćenjem specifiĉno dizajniranih antitela i graniĉnika. Utvrdili smo brojne sliĉnosti izmeĊu izoformi S- i M-ANKRD2, kao i znaĉajne razlike koje mogu da se odraze na njihove specifiĉne funkcije. Izoforma LANKRD2 nije detektovana ni u srcu, ni u skeletnim mišićima...
Ankrd2 is a member MARP (Muscle Ankyrin Repeat Proteins) protein family. In sarcomere, it has a role of a structural element and signaling molecule in mechanotransduction. Ankrd2 is highly responsive to physical and chemical stress, which results in its translocation to the nucleus where it acts as a transcriptional regulator. Expression of Ankrd2 is upregulated in response to mechanical stresses such as exercise and stretch, as well as during muscle development and myoblast differentiation. Apart from skeletal muscles, ANKRD2 has been also detected in adult human heart, but at lower levels. In order to explore the cardiac-specific function of ANKRD2, we determined its expression and localization in human heart and compared them with the profiles of homologous cardiac protein ANKRD1. It was found that ANKRD2 is preferentially localized in sarcomere of cardiomyocytes and that level of its expression was lower when compared to ANKRD1. Intercalated disks were identified as a novel site of
...
localization of both proteins. Neonatal rat cardiomyocytes (NRCM) are commonly used as a model system for functional analysis of cardiac-specific genes. One of the goals of this thesis was to characterize this model regarding expression and intracellular localization of endogenous Ankrd2 and exogenous ANKRD2. Nuclear and cytoplasmic localization of Ankrd2 was observed in NRCM, while similar dual localization was established for exogenous ANKRD2 as well. In the contrast to inhibitory effect on Ankrd1 expression, cardio-toxic drug doxorubicin did not change the protein level of Ankrd2 in NRCM. In this thesis we also characterized three ANKRD2 isoforms, containing 446 (LANKRD2), 360 (M-ANKRD2) i 333 (S-ANKRD2) amino acids. Their discrimination in human striated muscles was achieved by specifically designed antibodies and PCR primers. Various similarities between S- and M-ANKRD2 isoforms were discovered, as well as several significant differences, which could reflect on their specific functions...
Faculty:
Универзитет у Београду, Биолошки факултет
Date:
09-12-2016
Projects:
Keywords:
ANKRD2 / ANKRD2 / ANKRD1 / skeletni mišići / srce / ĉovek / kardiomiociti neonatalnih pacova / izoforme / regulacija ekspresije / interkalirajući diskovi / doksorubicin / ANKRD1 / skeletal muscle / heart / human / neonatal rat cardiomyocytes / isoforms / gene expression regulation / intercalated disks / doxorubicin