Studija asocijacije varijanti u genima za mikroRNK i za proteine utišavajućeg kompleksa sa rizikom za razvoj i progresiju karcinoma prostate kod bolesnika iz Srbije
The study of association of variants in genes encording microRNAs and the proteins of silencing complex with prostate cancer risk among patients from Serbia
Author
Nikolić, Zorana Z.
Mentor
Brajušković, Goran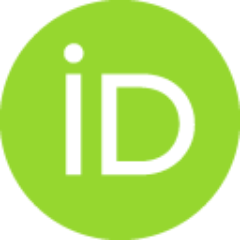 Committee members
Savić-Pavićević, Dušanka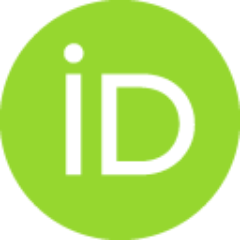 Krajnović, Milena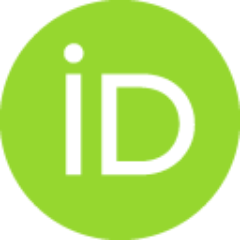 Tanić, Nikola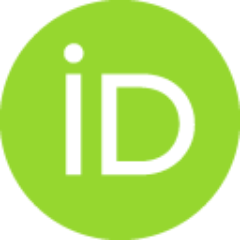 Abstract
Karcinom prostate (KP) predstavlja jedan od vodećih globalnih zdravstvenih problema, s obzirom na to da je reč o drugom najučestalijem malignom tumoru kod muškaraca. U kliničkoj praksi vezanoj za KP jedan od najvećih izazova je razlikovanje latentnog od klinički značajnog karcinoma. U tom smislu, od izuzetnog značaja je identifikacija genetičkih varijanti čija bi primena kao nestandardnih prognostičkih parametara mogla da se koristi za konstruisanje preciznih algoritama za procenu rizika za razvoj i progresiju KP. U okviru ove disertacije analizirana je potencijalna asocijacija varijanti u četiri gena za mikroRNK (rs2910164 u hsa-miR-146a, rs3746444 u hsa-miR-499, rs11614913 u hsa-miR-196a2 i rs895819 u genu za miR-27a) sa rizikom za razvoj i progresiju KP. Takođe, analizirana je asocijacija varijanti u genima za proteine utišavajućeg kompleksa (RISC) (DICER1, AGO2, TARBP2, GEMIN3 i GEMIN4) sa navedenim rizicima. Studija je obuhvatala 355 bolesnika sa KP, 360 bolesnika sa benignom hipe
...
rplazijom prostate (BPH) i 318 muškaraca koji su činili kontrolnu grupu. Genotipizacija genetičkih varijanti vršena je metodama PCR-RFLP, HRMA, alelspecifičnog PCR-a, primenom TaqMan® eseja za genotipizaciju polimorfizama i PCR-a u realnom vremenu baziranom na korišćenju specifičnih proba. Rezultati genotipizacije su statistički obrađeni u cilju ispitivanja asocijacija sa rizikom za razvoj i progresiju KP, kao i statističkih epistatičkih interakcija. Takođe, sprovedena je meta-analiza koja je uključivala naše rezultate, kao i rezultate prethodnih studija koje su analizirale asocijaciju rs2910164 sa rizikom za razvoj drugih malignih tumora. Rezultati ove studije pokazali su asocijaciju rs2910164 sa rizikom za razvoj bolesti, dok je za gotovo sve ostale analizirane genetičke varijante ustanovljena asocijacija sa vrednostima standardnih prognostičkih parametara KP i/ili rizikom za progresiju KP. Pokazanа je i asocijacija epistatičke interakcije između varijanti rs11614913 u genu hsa-miR-196a2, rs7813 u genu GEMIN4, kao i rs784567 u genu TARBP2 sa rizikom za progresiju bolesti. Za rs2910164 u meta-analizu ustanovljena je asocijacija sa rizikom za razvoj više tipova malignih tumora.
Being the second most common cancer among men worldwide, prostate cancer (PCa) is one of the major global health issues. In the clinical practice related to this malignant disease, one of the most important challenges is to distinct latent from clinically significant forms of disease. Therefore, it is of utmost importance to identify genetic variants which could be used as nonstandard prognostic parameters for constructing precise algorithms for evaluating the risk of PCa onset and progression. In this dissertation, the association of four microRNA genetic variants (rs2910164 in hsa-miR- 146a, rs3746444 in hsa-miR-499, rs11614913 in hsa-miR-196a2 and rs895819 in the gene encoding miR-27a) with PCa risk and progression was assessed. Also, the potential association with PCa was estimated for genetic variants located in genes encoding the proteins of RNA-induced silencing complex (RISC) (DICER1, AGO2, TARBP2, GEMIN3 and GEMIN4). The study involved 355 patients with PCa, 360 patients with
...
benign prostatic hyperplasia (BPH), as well as 318 healthy controls. Genotyping was performed by using PCR-RFLP, HRMA, alelle-specific PCR, TaqMan® SNP Genotyping Assays and real-time PCR-based genotyping assay using specific probes. Results were statistically analyzed, aiming to evaluate the potential associations of genetic variants with PCa risk and progression, as well as to assess statistical epistatic interactions. Furthermore, a meta-analysis was conducted involving our results, together with the results of previous studies on association between rs2910164 and different types malignant tumors. The results of this study suggested the association of rs2910164 with PCa risk, while for most of the other analyzed genetic variants the association with the values of standard prognostic parameters and/or PCa progression was found. Also, the epistatic interaction between rs11614913 in hsa-miR- 196a2, rs7813 in GEMIN4 and rs784567 in TARBP2 was shown to be associated with the risk of PCa progression. For rs2910164, the meta-analysis showed the association with multiple types of malignant tumors.
Faculty:
University of Belgrade, Faculty of Biology
Date:
17-01-2017
Projects:
Keywords:
studija asocijacije / association study / genetičke varijante / mikroRNK / RNK-indukovani utišavajući kompleks / karcinom prostate / statističke epistatičke interakcije / metaanaliza / genetic variants / microRNA / RNA-induced silencing complex / prostate cancer / statistical epistatic interactions / meta-analysis