Hemijska i biološka karakterizacija novosintetisanih derivata 4-aril-2, 4-dioksobutanskih kiiselina i molekulsko modelovanje u cilju racionalizacije biološke aktivnosti i fizičko-hemijskih osobina
Chemical and biological characterization of novel derivatives of 4-aryl-2,4-dioxobutanoic acids, and molecular modeling for the rationalization of biological activity and physico-chemical properties.
Author
Cvijetić, Ilija N.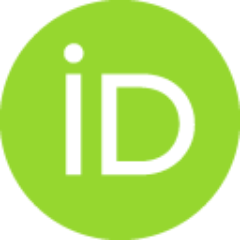 Mentor
Verbić, Tatjana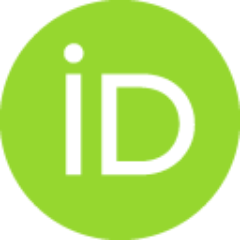 Committee members
Zlatovivić, Mario
Zloh, Mire

Abstract
Rastuća otpornost bakterija prema dejstvu gotovo svih poznatih antibiotika zahteva pronalaženje novih hemijskih struktura koje efikasno deluju na multirezistentne (Multi-drug resistant, MDR) bakterije. Kao nastavak istraživanja antibakterijske aktivnosti 4-aril-2,4-dioksobutanskih kiselina (arildiketokiselina, ADK) započetih ranije u okviru naše istraživačke grupe, u okviru ove doktorske disertacije sintetisana je nova serija od dvadeset i jedne ADK (jedinjenja 1-21) i ispitana im je antibakterijska aktivnost prema MDR sojevima bakterija. Jedinjenja sa voluminoznim alkil supstituentima u orto-položaju fenilnog jezgra pokazala su se najaktivnijim prema norfloksacin-rezistentnom soju bakterije Staphylococcus aureus, a jedinjenje 12 (4-(2,5-di-cikloheksilfenil)-2,4-dioksobutanska kiselina) je pokazalo 10-11 puta veću aktivnost prema istom soju bakterija od najaktivnijeg jedinjenja iz prethodno objavljene serije ADK, kao i 10 puta veću aktivnost od norfloksacina. Narušavanjem strukture dik
...
eto dela molekula značajno se smanjuje antibakterijska aktivnost ADK...
Growing bacterial resistance toward almost all known antibiotics demands rapid discovery of the novel chemical entities active toward multidrug resistant (MDR) bacterial strains. As a continuation of research on antibacterial activity of 4-aryl-2,4- dioxobutanoic acids (ADK), synthesis and antibacterial activity of twenty one novel ADKs (compounds 1-21) are reported in this thesis. Compounds bearing bulky alkyl substituents in ortho-position on phenyl ring were the most active against norfloxacinresistant strain of Staphylococcus aureus. Compound 12 was 10-11 times more potent than the most potent ADK from previously published set of compounds, and also 10 times more potent than norfloxacin tested against the same bacterial strain. Diketo moiety was proven to be essential for antibacterial activity of ADK...
Faculty:
Универзитет у Београду, Хемијски факултет
Date:
23-09-2016
Projects:
Keywords:
arildiketo kiseline / aryldiketo acids / aril-pirazol karboksilne kiseline / multirezistentne Staphylococcus aureus bakerije / karboanhidraze / određivanje fizičko-hemijskih karakteristika jedinjenja / 3D QSAR / GRIND metodologija / aryl-pyrazole carboxylic acids / Multidrug resistant bacteria / carboanhydrases / physico-chemical profiling of compounds / 3D QSAR / GRIND methodology