Frazni glagoli sa partikulama in, out, on i of u engleskom jeziku
Phrasal verbs with particles in, out, on and off in the English languge: a cognitive-linguistic analysis ; Фразовые глаголы с частицами in, out, on и off в английском языке: когнитивно-лингвистический анализ
Author
Milošević, Ivan T.
Mentor
Rasulić, Katarina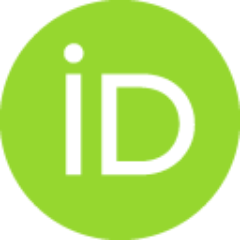 Committee members
Trbojević-Milošević, Ivana
Mišković-Luković, Mirjana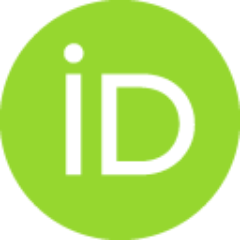 Abstract
Predmet istraţivanja u ovom radu jesu frazni glagoli sa partikulama IN, OUT, ON i OFF u savremenom engleskom jeziku koji su analizirani u okviru teorijskih postavki kognitivne lingvistike. Istraţivanje ima nekoliko ciljeva: da se utvrdi znaĉenjska struktura posmatranih fraznih glagola, da se ispita motivisanost polisemije posmatranih fraznih glagola sa stanovišta kognitivnih mehanizama koji leţe u osnovi proširenja znaĉenja i sa stanovišta semantiĉke interakcije izmeĊu sastavnog glagola i partikule, kao i da se ispitaju znaĉenjski odnosi izmeĊu fraznih glagola koji sadrţe partikule suprotnog znaĉenja. U prvom poglavlju opisani su predmet i ciljevi istraţivanja, navedene osnovne informacije u vezi sa korpusom, kao i razlozi za odabir kognitivnolingvistiĉkog pristupa u ispitivanju posmatranih leksiĉkih jedinica...
This dissertation is aimed at exploring phrasal verbs with particles IN, OUT, ON and OFF in the contemporary English language, which are analysed within the theoretical framework of cognitive linguistics. There are several research goals: to determine the semantic structure of the phrasal verbs under examination, to investigate the motivation of the polysemy of the phrasal verbs under examination viewed both from the perspective of the cognitive mechanisms undelying their meaning extensions and the semantic interaction between the constituent verb and constituent particle, and to investigate the semantic relations between the phrasal verbs containing particles opposite in meaning. The subject and the goals of the investigation are described in Chapter One alongside with the basic information on the corpus and the reasons for choosing a cognitive-linguistic approach in the investigation of the lexical units under examination...
Faculty:
Универзитет у Београду, Филолошки факултет
Date:
23-09-2016
Keywords:
frazni glagoli sa partikulama IN / Phrasal verbs with particles IN / OUT / ON and OFF / semantic motivation / conceptualisation / image schemas / CONTAINMENT / SUPPORT / spatial configurations / conceptual metaphor / conceptual metonymy / polysemy / radial category / semantic relations / OUT / ON i OFF / semantiĉka motivisanost / konceptualizacija / slikovne sheme / SADRŢAVANJE / NOŠENJE / prostorne konfiguracije / pojmovna metafora / pojmovna metonimija / polisemija / zrakasta kategorija / znaĉenjski odnosi