Uticaj obima limfadenektomije na rezultate hirurškog lečenja obolelih od karcinoma glave pankreasa
The outcome of surgical treatment for pancreatic head carcinoma in relation to the extent of lymphadenectomy
Author
Ignjatović, Igor I.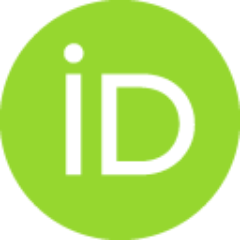 Mentor
Knežević, Srbislav
Committee members
Kecmanović, Dragutin
Čolović, Radoje
Matić, Slavko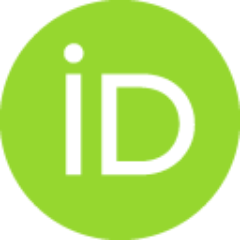 Abstract
Uvod. Ideja ekstenzivne limfadenektomije je zasnovana na ideji da limfni nodusi izvan polja standardne disekcije mogu sadržati metastaze. Studije japanskih autora Ishikawe-a i Manabe-a iz 1988. i 1989. pokazale su značajno duže višegodišnje preživljavanje pacijenata kojima je rađena duodenopankreatektomija (DP) sa radikalnom limfadenektomijom u odnosu na one kod kojih je rađena standardna limfadenektomija. Od tada, benefit od radikalne limfadenektomije bio je predmet brojnih retrospektivnih studija u Japanu i na Zapadu. Višegodišnje preživljavanje u ovim studijama nije bilo značajno duže ali su stope postoperativnih komplikacija bile u nekim studijama značajno veće. Prva randomizirana kontrolisana studija (RCT) koja je poredila rezultate nakon standardne odnosno radikalne limfadenektomije kod DP bila je studija Pedrazzoli-ja. U ovoj studiji pacijenti sa radikalnom limfadenektomijom su imali značajno duže višegodišnje preživljavanje ali se ovo odnosilo samo na podgrupu pacijenata sa met
...
astazama u limfnim nodusima (N1-status). Sledeće tri randomizirane kontrolisane studije nisu uspele da ponove rezultate Pedrazzoli-jeve studije odnosno nisu pokazale benefit u višegodišnjem preživljavanju nakon radikalne limfadenektomije. Ostali rezultati u smisli mortaliteta, morbiditeta i kvaliteta života bili su slični ili lošiji kod pacijenata sa radikalnom disekcijom limfnih nodusa. Ciljevi istraživanja. Primarni cilj istraživanja bio je analiza uticaja vrste hirurške procedure, standardne odnosno radikalne limfadenektomije na dugoročno preživljavanje pacijenata kojima je urađena DP zbog karcinoma glave pankreasa. Drugi ciljevi uključivali su analizu uticaja vrste hirurške procedure, standardne odnosno radikalne limfadenektomije na stope perioperativnog mortaliteta, postoperativnog morbiditeta i analizu prediktora mortaliteta. Materijal i metode. Istraživanje je dizajnirano po tipu prospektivne kohortne studije. U studiju su uključeni pacijenti mlađi od 80 godina sa potencijalno resektabilnim adenokarcinomom glave pankreasa bez pacijenata sa mucinoznim cistadenokarcinomima i intraduktalnim papilarnim mucinoznim karcinomima. Drugi kriterijumi isključenja iz studije bili su udaljenje visceralne metastaze, R2 resekcija, ASA (American Society of Anesthesiologists) skor veći od 3 i adjuvantna terapija. Studija je odobrena od strane etičkog odbora a svi pacijenti su potpisali pristanak za učešće u studiji. Od januara 2007. do decembra 2010., 103 pacijenta sa potencijalno resektabilnim karcinomom glave pankreasa su operisani pilorus-preserving duodenopankreatektomijom (PPDP) na Klinici za digestivnu hirurgiju, Klinički Centar Srbije. Pacijenti su podeljeni u dve grupe. Prva grupa (S=53) je operisana PPDP sa standardnom limfadenektomijom. Druga grupa (R=50) je operisana PPDP sa radikalnom limfadenektomijom. Pacijenti su praćeni na mesec dana prvih 6 meseci, potom na 3 meseca do navršene prve godine od operacije i na 6 meseci nakon toga...
Introduction. The idea of extended lymphadenectomy was based on the fact that lymph nodes outside the field of dissection can harbour micrometastases. In the studies by Japanese authors Ishikawa and Manabe from 1988 and 1989, long-term survival was significantly improved in patients who underwent pancreaticoduodenectomy (PD) with extended lymphadenectomy comparing to those with standard lymphadenectomy. Since then, the benefit of extended lymphadenectomy has been evaluated in retrospective studies in Japan and also in Western countries. Long-term survival did not differ significantly in patients with extended lymphadenectomy compared to those with standard lymphadenectomy but some studies showed significantly higher rates of postoperative complications in patients who underwent PD with extended lymphadenectomy. The first RCT (randomized controlled trial) to compare the results of standard versus extended lymphadenectomy in PD, was reported by Pedrazzoli et al. In this trial patients wh
...
o underwent PD with extended lymphadenectomy had a significantly better long-term survival but this regards only to patients with lymph node metastasis (N1). Three other RCTs failed to repeat Pedrazzoli's results and did not prove benefit in long-term survival in patients who underwent extended lymphadenectomy for pancreatic head carcinoma. Other results concerning mortality, morbidity and quality of life were similar between groups or even worse in patients with extended pancreatoduodenectomy. Aims and objectives. The primary aim of this study was to evaluate the benefit of extended lymphadenectomy in PD and to estimate its impact on long-term survival in patients with pancreatic head carcinoma. Secondary end-points included perioperative mortality, postoperative morbidity and predictors of mortality (survival) in patients undergoing standard versus extended lymphadenectomy for pancreatic head carcinoma. Material and methods. The study was designed as a prospective cohort study. For this trial we enrolled patients younger than 80 years of age with potentially resectable adenocarcinoma of the pancreatic head, excluding mucinous cystadenocarcinoma and intraductal papillary mucinous carcinoma. Other exclusion criteria included distant visceral metastases, R2 resection, ASA (American Society of Anesthesiologists) score higher than 3 and any adjuvant therapy previously received. This study was approved by institutional ethical review board and all patients gave their written consent before they were enrolled in the study. From January 2007 to December 2010, 103 patients with potentially resectable pancreatic head carcinoma were enrolled and resected using pilorus-preserving pancreaticoduodenectomy (PPPD) at Clinic for Digestive Surgery, Clinical Center of Serbia. Patients were divided into two groups. First group (S=53) underwent PPPD with standard lymphadenectomy. Second group (R=50) was operated with PPPD with extended lymphadenectomy. Mortality was defined as any death related to surgery. The patients were followed monthly during first 6 months, every 3 months until one year from surgery and every 6 months since. Minimum follow-up period for each patient was 5 years...
Faculty:
Универзитет у Београду, Медицински факултет
Date:
28-09-2016
Keywords:
karcinom glave pankreasa / pancreatic head carcinoma / duodenopankreatektomija / limfadenektomija / preživljavanje / pancreaticoduodenectomy / lymphadenectomy