Хомодијегетичко приповедање у српском роману
Homodiegetic narration in the Serbian novel ; Гомодиегетическое повествование в сербском романе.
Author
Ilić, Branko A.
Mentor
Popović, Tanja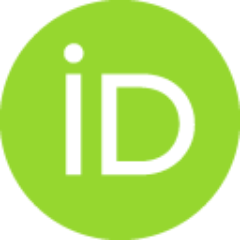 Committee members
Marčetić, Adrijana
Pantić, Mihajlo
Jovanović, Violeta

Abstract
Рад представља покушај теоријског укрштања два различита књижевнонаучна приступа: са једне стране непосредно је заснован на наратолошким поставкама најутицајнијих аутора краја ХХ века (посебно на Женетовој теорији приповедања), док са друге подразумева јасну књижевноисторијску перспективу, и то жанровски прецизно профилисану ‒ организован је као једна специфична повест српског романа. Извршено читалачко истраживање и анализа текстова тежили су да у исто време обухвате и поступке и облике, односно да испитају примену једне посебне приповедне технике (хомодијегетичког приповедања) у конкретној прозној форми (роману) у дужој дијахронијској перспективи. Показало се да је прича о хомодијегетичком роману у исто време и повест српског романа у целини...
The work represents an attempt at theoretical cross-section between two different literary scholarship approaches: on the one hand it is indirectly based on narrative settings of the most influential authors of the end of the twentieth century (especially on Genette's narrative theory), while on the other hand it implies a clear literary-historical perspective which is organized as a specific history of the Serbian novel. The carried out book research and text analyses aspired to comprise both techniques and forms at the same time, i.e. to explore the implementation of a special narrative technique (homodiegetic narration) in a prose form (novel) in a long-term diachronic perspective. The story about the homodiegetic novel has proved to be the history of the Serbian novel at the same time...
Faculty:
University of Belgrade, Faculty of Philology
Date:
21-09-2016
Keywords:
хомодијегетичко приповедање / homodiegetic narration / српски роман / историја српског романа / наративне технике / хомодијегетички запис / сказ-приповедање / нарација тока свести / Serbian novel / history of Serbian novel / narrative techniques / homodiegetic written narration / skaz-narration / flow of consciousness narration.
Related items
Showing items related by title, author, creator and subject.
Mičkei, Karl

(University of Novi Sad, Faculty of Technical Science,

23-04-2019

)

Perišić, Nedeljka

(University of Belgrade, Faculty of Philology,

21-03-2016

)

Mitrović, Biljana

(University of Arts, Faculty of Drama Arts,

27-03-2018

)