Ravnoteža ako faktor uspeha u vežbanju na gredi
Doktorand
Aleksić-Veljković, Aleksandra Z.
Mentor
Petković, Emilija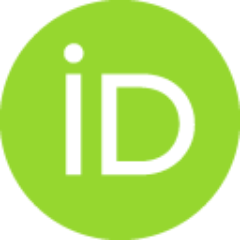 Članovi komisije
Herodek, Katarina
Madić, Dejan
Veličković, Saša

Sažetak
Achieving the best results in Women's Artistic Gymnastics depends on many factors. Тhe balance beam is one of the four apparatus in women's all-around competition, and it is necessary to identify the factors that are crucial in achieving the best results on this apparatus. A review of the literature showed that a small number of studies dealing with this problem, especially in the younger age categories of gymnasts. The main aim of this research is to define the model of balance as a factor of success in practicing on the balance beam in young categories of gymnasts. The research included 47 gymnasts, participants of the "Laza Krstic and Marica Dželatović" competition, held in December 2012 in Novi Sad. Data analysis was performed using SPSS statistical software version 20.0. For each variable are shown the main central and dispersion parameters, and the normality of distribution was tested using the Kolmogorov-Smirnov test. In line with the hypotheses we applied: Factor analysis - t
...
o determine the structure of the balance area; regression analysis - to predict the impact of the balance of the composition on the performance of the beam based on test results. There was a general and reliable testing of the dynamic balance, as well as a vertical jump, so that the tests are recommended for use in practice. Differences between means were tested by t-test. Factor analysis extracted three factors: factor of specific balance, factor of general static and dynamic balance factor, explaining 60% of the total variability. Pearson correlation coefficients were found statistically significant relationships between the variables of specific dynamic and static balance and variables of success on the beam, anthropometry and balance; anthropometry and vertical jump as well as balance and vertical jump, at the significance level of p <.01. Regression analysis revealed a statistically significant correlation between sets of variables balance, anthropometry and vertical jump (systems of predictor variables) on the success of the beam (criterion variable). By applying the t-test for small independent samples, it was found that there were statistically significant differences in tested variables, between categories I and II of gymnasts. The scientific contribution of this research is defineing a theoretical model of the balance on the balance beam in young gymnasts, as well as determining the share of selected variables balance, anthropometry and explosive leg strength in young gymnasts. Based on this research it is possible to implement better methods of planning, programming and control of the training process on the beam, and also the data will be used by coaches to achieve better results in future competitions.
Fakultet:
Универзитет у Нишу, Факултет спорта и физичког васпитања
Datum odbrane:
04-07-2016
Ključne reči:
Sportska gimnastika / Gymnastics / Statička ravnoteža / dinamička ravnoteža / motoričke sposobnosti / vertikalni skok / static balance / dynamic balance / motor skills / vertical jump