Индивидуални и организациони корелати квалитета односа лидера и следбеника (LMX теорија) у туристичком и јавном сектору
Individualni i organizacioni korelati kvaliteta odnosa lidera i sledbenika (LMX teorija) u turističkom i javnom sektoru
Author
Ванић, Татјана
Mentor
Grubić-Nešić, Leposava
Nedeljković Knežević, Milena
Committee members
Hadžić, Olga
Grubić-Nešić, Leposava
Lalić, Danijela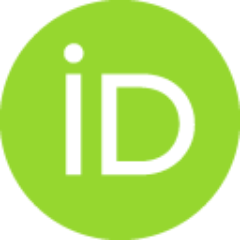 Stamenković, Igor

Abstract
Испитивани су индивидуални и организациони квалитети повезаности лидера и следбеника. Узорак се састоји од запослених у туристичком и јавном сектору у Војводини и Србији.
Ispitivani su individualni i organizacioni kvaliteti povezanosti lidera i sledbenika. Uzorak se sastoji od zaposlenih u turističkom i javnom sektoru u Vojvodini i Srbiji.
They were evaluated for individual and organizational quality correlations of leaders and followers. The sample consists of employees in the tourism and the public sector in Vojvodina and Serbia.
Faculty:
Универзитет у Новом Саду, Студије при универзитету
Date:
23-09-2016
Keywords:
Туристички сектор / Turistički sektor / LMX / job satisfaction / personality traits / organizational commitment / organizational justice / turnover itent / javni sektor / odnos lidera i sledbenika / zadovoljstvo poslom / dimenzije ličnosti / organizaciona posvećenost / organizacijska pravda / namera promene posla / јавни сектор / однос лидера и следбеника / задовољство послом / димензије личности / организациона посвећеност / организацијска правда / намера промене посла