Fenomenologija spektakla: scenski dizajn kao sredstvo konstrukcije događaja
Fenomenology of Spectacle: Scene Designas Event Construction Instrument
Author
Dadić-Dinulović, Tatjana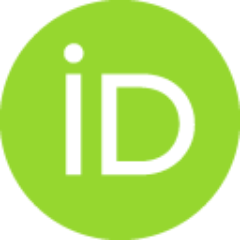 Mentor
Reba, Darko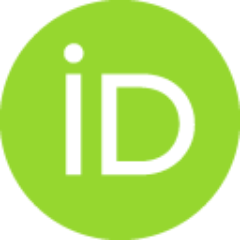 Popović, Živko
Committee members
Subotić, Irina
Radivojević, Radoš
Todorović, Jelena
Reba, Darko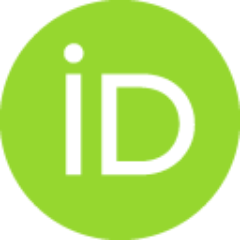 Popović, Živko

Abstract
Pojam scenskog dizajna označava oblast profesionalnog, umetničkog, kustoskog, teorijsko-kritičkog i edukativnog delovanja koja je nastala proširenjem pojma i oblasti scenografije. Kao polje profesionalnog delovanja u pozorištu, scenski dizajn obuhvata različte oblasti scenskog stvaralaštva, objedinjenih u procesu nastanka prostora pozorišne predstave. Kao kompleksna umetnička i kustoska disciplina, scenski dizajn pripada polju ukrštanja pozorišta, arhitekture i vizuelne umetnosti u interdisciplinarnu umetnost. Osvajanjem prostora "između" uspostavljen je otvoreni model umetničkog istraživanja i delovanja, pa ovakvu vrstu proširenja možemo smatrati pokretačem velikog broja novih ili transformisanih stvaralačkih praksi. Delo scenskog dizajna može nastati u svakom stvaralačkom procesu koji podrazumeva scenski način mišljenja i upotrebu scenskih sredstava, a koji za cilj ima realizaciju prostora scenskog događaja. U radu je prikazano, analizirano i vrednovano deset studija slučaja umetničk
...
ih i kustoskih praksi u oblasti scenskog dizajna, čime je ukazano na raznovrsnost ishoda, umetničkih formi i sredstava, različitost ambijenata u kojima su dela izvedena, vrste publike i javnosti kojima se obraćaju, kao i specifičnosti načina njihovog nastanka i raznovrsnost upotrebe medijskih linija. Takođe, prikaz razvoja scenskog dizajna van prostora pozorišta omogućio je ustanovljavanje tri njegove ključne karakteristike – višemedijsku prirodu scenskog dizajna, posebnu ulogu prostora u delima scenskog dizajna i uspostavljanje specifičnog odnosa između izvođača i publike.
Term scene design relates to professional, artistic, curatorial, theoretical and educational practices developed from the expanded meaning of scenography – as semantic category and artistic discipline. In professional theatre practice, scene design connects several artistic disciplines, joint together in the process of creating a space for theatre performance. As a complex artistic and curatorial practice, scene design stands at the crossroads of theatre, architecture and visual arts, united in the field of interdisciplinary art. By taking the space "in between" disciplines, scene design becomes an open model for artistic research and practice, serving as a core drive for a large number of new or transformed artistic and curatorial works. Every creative process which includes scenic way of thinking and scenographic means of expression, and aims at realisation of performing space, can be defined as scene design artwork. The research included presentation, analysis and evaluation of ten
...
case studies of artistic and curatorial practices of scene design. The analysis aimed at showcasing diversity of artistic outcomes, forms and means of expression, variety of performing environments and types of audience, as well as specific circumstances in which works were created or diversity of media used. At the same time, insight into development of scene design works outside theatre practice resulted in establishing three of its key characteristics – multimedia nature of scene design, essential role of space in scene design works and specific relation between performer and audience.
Faculty:
Универзитет у Новом Саду, Студије при универзитету
Date:
20-05-2014
Keywords:
Arhitektura / Architecture / event / experience / phenomenon / ideology / theatre / space / scenography / scene design / spectacle / text / događaj / doživljaj / fenomen / ideologija / pozorište / prostor / scenografija / scenski dizajn / spektakl / tekst