Modalna značenja sredstava za izražavanje futuralnosti u engleskom i srpskom jeziku
Modal meanings of futurity expressions in English and Serbian; Модальный смысл средств для выражения будущего на английском и сербском языке
Author
Radovanović, Aleksandra M.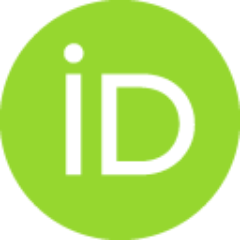 Mentor
Trbojević-Milošević, Ivana

Abstract
Ova disertacija predstavlja ispitivanje modalnih značenja sredstva za izražavanje futuralnosti kao jednog od tri centralna temporalna domena u engleskom i srpskom jeziku. Primarni cilj istraživanja je određivanje sintaksičkih i perifrastičnih struktura koje govornici upotrebljavaju pri ukazivanju na buduće događaje u razmatranim jezicima, kao i opisivanje njihovih značenja. Opisivanje značenja podrazumeva i navođenje i klasifikovanje tipova modalnih značenja sredstava u realnim kontekstima upotrebe. Disertacija nudi odgovore na sledeća pitanja: kojim se sredstvima izražava futuralnost u engleskom i srpskom jeziku; da li govornici oba jezika na raspolaganju imaju iste vrste jezičkih izraza za referiranje na budućnost; koja su modalna značenja prisutna pri upotrebi tih izraza; šta determiniše izbor sredstva od strane govornika; koje su sličnosti i razlike u pogledu modalnih značenja pri referiranju na budućnost u ta dva jezika. S obzirom na to da rad predstavlja kontrastivno istraživanje
...
i da je cilj svakog kontrastivnog istraživanja otkrivanje identičnosti, sličnosti i razlika između jezika koji se kontrastiraju, drugi primarni cilj rada je da se kontrastivnom metodom odrede kontrasti, sličnosti i razlike u načinima referiranja na budućnost u engleskom i srpskom jeziku, kao i sličnosti i razlike među modalnim značenjima sredstava kojima se futuralnost u navednim jezicima izražava. Osnovni metodološki pristup primenjen u istraživanju je deskriptivni pri čemu kvalitativnu analizu upotpunjuje kvantitativna...
This thesis is an investigation of the modal meanings of the expressions of futurity as one of the three central temporal domains in the English and Serbian language. The primary goal of the research is to determine the syntactic and periphrastic structures used to refer to future events in the studied languages and to describe their meanings. The description of the meanings comprises specifying and classifying the types of the expressions' modal meanings in real contexts of their use. The dissertation provides answers to the following questions: which grammatical means are used to express futurity in English and Serbian language; whether the same kinds of linguistic expressions for future reference are avialable to speakers of both languages; which modal meanings can be encoded in the use of these expressions; what determines the choice of means; what are the similarities and differences regarding modal meanings when referring to future in these two languages. Since this is a contrast
...
ive study, and as the goal of every contrastive study is to present identities, similarities and differences between compared languages, another primary objective of the study is to determine contrasts, similarities and differences in the ways of future reference in English and Serbian applying the contrastive method, as well as the similarities and differences between futurity expressions modal meanings in these languages. The basic methodological approach applied in the research is descriptive with the qualitative analysis being supplemented with the quantitative one...
Faculty:
Универзитет у Београду, Филолошки факултет
Date:
29-09-2016
Keywords:
futuralnost / futurity / tense / epistemic modality / volition / illocutionary potential / commitment / glagolsko vreme / epistemička modalnost / volitivnost / ilokucioni potencijal / opredeljenje