Application of macroporous resin and cellulose based materials modified with iron oxides for arsenic removal
Primena makroporoznih smola i materijala na bazi celuloze modifikovanih oksidima gvožđa za uklanjanje arsena.
Author
Taleb, Khaled
Mentor
Marinković, Aleksandar
Committee members
Ristić, Mirjana
Perić-Grujić, Aleksandra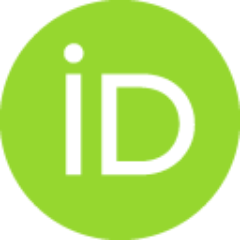 Pavlović, Vladimir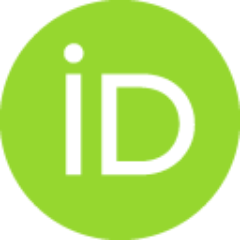 Abstract
Arsen spada u kategoriju karcinogena klase A, toksičan je i mutagen i prevencija kontaminacije vode za piće izazvana arsenom je izazov koji je globalnog značaj. U cilju smanjenja izloženosti arsenu, Svetska zdravstvena organizacija definisala je standard za vodu kojim se smanjuje maksimalni nivo (MCL) arsena na 10 μg L-1. Usled strogih propisa sprovode se obimna istraživanja na razvoju novih tehnologija primenjivih za efikasno uklanjanje arsena. Među mogućim primenjivim tehnikama za uklanjanje arsena, adsorpcija je jednostavna, efikasna i ekonomična tehnika koja nudi fleksibilnost pri dizajnu, a daje visok kvalitet tretirane vode. U skladu sa navedenim istraživanja u okviru ove doktorske disertacije izvršene su sinteze novih adsorbenata koji imaju optimalna adsorpciona svojstva za efikasno uklanjanje arsena iz vode...
Arsenic is classified as a Class A human carcinogen, toxic and mutagen and prevention of drinking water contamination has been a challenge of global magnitude. To limit the exposure to arsenic, the World Health Organization defined new water standards and decreased the maximum contaminant level (MCL) of arsenic to10 μg L-1. Due to this strict regulation extensive development of technologies applicable for effective arsenic removal was necessary to be developed. Among the possible arsenic removal techniques, adsorption is considered as simple, efficient and economic method which offers flexibility in design and generating high-quality treated effluent. In that sense the research topic of the doctoral thesis was focused on synthesis of new high performance adsorbents applicable for effective arsenic removal. First part of the work was related to preparation of porous materials, i.e. amino modified macroporous resin obtained in first step was followed by precipitation of iron(III)-oxyhydr
...
oxide in goethite form, and by application of freeze/drying technique high performance ER/DETA/FO adsorbent was obtained. Synthesis performed within second part was related to nanocellulose isolation (NC) followed by modification with PEG-6-arm amino polyethylene glycol (PEG-NH2) via maleic anhydride (MA) linker producing NC-PEG intermediary material...
Faculty:
Универзитет у Београду, Технолошко-металуршки факултет
Date:
30-09-2016
Keywords:
Arsenic / Arsen / adsorpcija / makroporozna smola / nanoceluloza / fibrilarna celuloza / getit / magnetit / aminacija / kinetika / termodinamika / aktivacioni parametri / modelovanje adsorpcije / adsorption / macroporous resin / nanocellulose / fibrillar cellulose / goethite / magnetite / amination / kinetic / activation parameters / thermodynamic / adsorption modeling