Uticaj tri(2,3-epoksipropil)izocijanurata kao vezujućeg agensa na karakteristike kompozitnih raketnih goriva
Influence of tris(2,3-epoxypropyl)isocyanurate as bonding agent on composite rocket propellant characteristics
Author
Brzić, Saša J.
Mentor
Ušćumlić, Gordana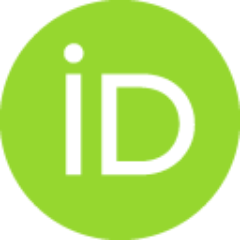 Committee members
Đonlagić, Jasna
Antonović, Dušan
Burzić, Zijah

Abstract
Postupkom livenja izrađeni su uzorci kompozitnog raketnog goriva (KRG) i gorivno-vezivne komponente (GVK) na bazi karboksi-terminiranog poli(butadien-coakrilonitrila) (CTBN). Kao umrežavajući agensi korišćeni su triglicidil-etar glicerola i epihlorhidrina, komercijalne oznake EPON 812 kao i poliglicidil-etar glicerola i epihlorhidrina, komercijalne oznake LX 112. U cilju poboljšanja mehaničkih karakteristika, u KRG se tokom izrade dodaju vezivna sredstva (vezujući ili bonding agensi) koja omogućavaju ostvarivanje bolje veze između čestica neorganskog oksidatora i organskog polimernog veziva. Kako su se do sada vezujući agensi koristili pri izradi KRG na bazi hidroksi-terminiranog poli(butadiena), u radu je ispitivana mogućnost upotrebe ovih agenasa pri izradi KRG na bazi pretpolimera sa karboksilnim funkcionalnim grupama. U radu su prikazani rezultati ispitivanja uticaja tri(2,3-epoksipropil)izocijanurata (TEIC) u funkciji vezujućeg agensa na karakteristike kompozitnog raketnog goriva
...
odnosno gorivno-vezivne komponente na bazi karboksi-terminiranog poli(butadien-coakrilonitrila) (CTBN). Kao oksidator korišćen je amonijum-perhlorat (AP). Udeo vezujućeg agensa variran je od 0,1 do 0,5 mas.% goriva, odnosno veziva. Ispitivan je uticaj vezujućeg agensa na vremenske zavisnosti prividnog viskoziteta i gustine goriva. Izvršena je mehanička karakterizacija na sobnoj temperaturi. Analiza rezultata dobijenih mehaničkom karakterizacijom pokazuje da su poboljšanja mehaničkih karakteristika najizraženija kod uzorka goriva koji sadrži 0,5 mas.% TEIC. Na sobnoj temperaturi ostvaren je porast vrednosti zatezne čvrstoće od 98% u odnosu na referentni uzorak (uzorak bez vezujućeg agensa). Istovremeno, ostvareno je sniženje vrednosti izduženja pri maksimalnoj sili za 19%. Sniženje vrednosti izduženja nije poželjno, ali obzirom na vrednosti izduženja pri maksimalnoj sili i izduženja pri prekidu referentnog uzorka koje iznose 55%, odnosno 70%, i uslovljene su visokom vrednošću molarne mase pretpolimera, sniženje ovih vrednosti primenom TEIC ne utiče na performanse goriva. Mehanička karakterizacija proširena je dinamičko-mehaničkom termalnom analizom (DMTA) i ispitivanjem udarne žilavosti. U okviru ispitivanja viskoelastičnih karakteristika, analizirane su temperaturne i frekvencione zavisnosti parametara reološkog ponašanja (modul sačuvane energije, G', modul izgubljene energije, G'', tangens ugla gubitaka, tg(δ)=G''/G' i temperature ostakljivanja, Tg). Na krivama temperaturne zavisnosti tg(δ) uočeno je prisustvo osnovnog i sekundarnog relaksacionog procesa. Relaksacioni proces na nižim temperaturama, u intervalu od –70°C do –55 °C, koji uključuje kooperativne pokrete segmenata polimerne mreže, odnosi se na temperaturnu oblast ostakljivanja. Uočava se i sekundarni relaksacioni proces, dosta izraženiji, zabeležen u temperaturnom intervalu od –15 °C do 80 °C. Za razliku od prethodnog, ovaj relaksacioni proces se odnosi na oblast ograničene pokretljivosti polimernih lanaca. Ovo ograničenje uzrokovano je postojanjem, kako krutih segmenata polimerne mreže tako i interakcijom čestica amonijum-perhlorata i segmenata nastale polimerne mreže...
omposite rocket propellant (CRP) and composite rocket propellant binder (CRPB) test samples, based on carboxyl-terminated poly(butadiene-co-acrylonitrile) were prepared by casting technique. As curing agents, triglycidyl ether of glycerol and epichlorhydrin, comercially known as EPON 812 and polyglycidyl ether of glycerol and epichlorhydrin, comercially known as LX 112 were used. In order to improve mechanical characteristics, during homogenization of composite propellant, the bonding agents are added, which increase the interaction between inorganic oxidizer particles and organic polymer-based binder. Although the bonding agents are typically used in hydroxyl-terminated poly(butadiene)-based composite propellant, the dissertation considers the possibility of using these aditives within the carboxyl-terminated prepolymer-based composite rocket propellant. The investigation results of influence tris(2,3-epoxypropyl)isocyanurate (TEIC) as bonding agent on the carboxyl-terminated poly(but
...
adiene-co-acrylonitrile)-based composite rocket propellant and corresponding propellant binder characteristics are presented in this study. As oxidizer, ammonium perchlorate (AP) is used. Tris(2,3- epoxypropyl)isocyanurate content varied from 0.1 to 0.5 wt.% of the total mass of the investigated propellant and corresponding binder. The influence of the bonding agent on the time dependent apparent viscosity as also density values of tested composite propellant was investigated. Mechanical characterization was performed at room temperature. Analysis of the results obtained by mechanical characterization shows that the highest effectiveness is observed with TEIC at 0.5 wt.%. Compared to reference propellant composition (composition without bonding agent), at room test temperature, an increase of tensile strength value of 98% was recorded. At the same time, reduction of the strain at maximum load value for 19% is observed. The reduction of both strain values is not desirable, although the values of the strain at maximum load and the strain at break of the reference composite propellant composition are 55% and 70%, respectively. These values are primarily caused by the prepolymer molecular weight. Mechanical characterization was extended with dynamic-mechanical thermal analysis (DMTA) and impact tougness testing. Viscoelastic characterization consisted of temperature and frequency dependences of rheological behavior parameters (storage modulus, G', loss modulus, G'', loss factor, tan(δ)=G''/G') and glass-rubber transition temperature, Tg). It was observed that all the propellant samples have shown two relaxation processes in the tested temperature range. The relaxation process, positioned between –70 °C and –55 °C, is attributed to the main glass transition temperature. This relaxation process involves the release of the cooperative segmental motions of the formed polymer network...
Faculty:
University of Belgrade, Faculty of Technology and Metallurgy
Date:
30-09-2016
Keywords:
karboksi-terminirani poli(butadiene-co-akrilonitril) / carboxyl-terminated poly(butadiene-co-acrylonitrilе) / composite rocket propellant / viscoelastic properties / glass transition temperature / bonding agent / kompozitno raketno gorivo / viskoelastična svojstva / temperatura ostakljivanja / vezujući agens