Transparent nanocomposite films for plastic electronic applications
Transparentni nanokompozitni filmovi za primenu u plastičnoj elektronici
Author
Radmilović, Vuk V.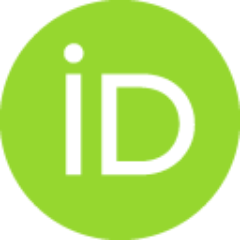 Mentor
Uskoković, Petar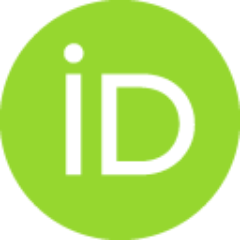 Committee members
Popović, Zoran
Janaćković, Đorđe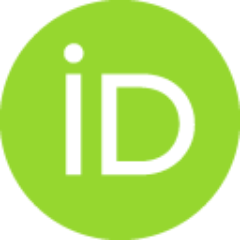 Radojević, Vesna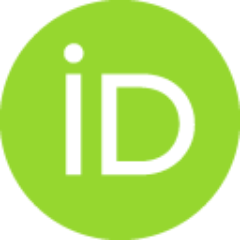 Spiecker, Erdmann

Abstract
As solar cell technology gains more and more attraction every year, research keeps up with trends by an exponential number of published papers every year. These papers cover a wide range of topics regarding solar cells and the individual components of which they are comprised, which is the subject of this thesis. Different topics of research have been addressed in order to better understand and optimize individual solar cell components (layers) such as silver nanowires (AgNWs), AgNW based nanocomposite and Ag dendrites for the application as transparent electrodes, polymer nanocomposites (PNC) for the possible application as protective layers (encapsulants) as well as organic tandem solar cells as a whole device, utilizing AgNWs as the transparent electrode. The first part of the thesis concentrates on AgNWs and an AgNW based nanocomposite. These AgNWs were synthesized by a simple polyol reduction process. The main focus of this research was elucidating the solid-state wetting and subs
...
equently welding mechanisms that occur during annealing of AgNWs before a layer of aluminum doped zinc oxide (AZO) is deposited on them, for the enhancement of properties essential for an electrode in a solar cell. Microstructural characterization using scanning electron microscopy (SEM) and transmission electron microscopy (TEM) revealed that solid-state wetting and subsequent welding occurred only between nanowires whose contact geometry is characterized by an enormous difference in radii of curvature. Results also indicated that, for two AgNWs in contact, during annealing, the AgNW in contact through a smaller radius of curvature dissolves, Ag atoms diffuse and are incorporated in a welded zone between the AgNWs whose crystallographic orientation is inherent from the AgNW in contact through a large radius of curvature. Wetting angle between two welded AgNWs was measured to be below 4.8°, indicating almost complete wetting. Direct atomic column measurements were performed in order to elucidate crystal lattice distortion. Tomography was employed to better understand the morphology of the welded zone and confirmed the welding mechanism based on cross sectional transmission electron microscopy imaging. Electron diffraction orientation and strain mapping were performed in order to elucidate possible strain fluctuation across the AgNWs as well as confirm crystallographic orientation of the welded zone. Crystal lattice distortion, directly measured by atomic column displacements in drift corrected cross-sectional atomic resolution scanning transmission electron microscopy images of an AgNW, prepared by focused ion beam (FIB), demonstrated non-uniform distribution of strain in five twin segments of the nanowire...
S obzirom na porast interesovanja za solarnim tehnologijama, istraživanja idu u korak sa takvim trendovima što se manifestuje eksponencijalnim rastom broja objavljenih naučnih radova svake godine. Ovi radovi pokrivaju širok spektar tema vezanih za solarne ćelije i individualne slojeve od kojih su one sačinjene, što je i predmet proučavanja ove teze. Istraživanja su se odvijala u nekoliko pravaca kako bi se bolje razumeli i optimizovali individualni slojevi (komponente) solarnih ćelija kao što su nano-žice srebra, nanokompoziti na bazi nano-žica srebra i dendriti srebra, za primenu kao transparentne elektrode, polimerni nanokompoziti za primenu kao zaštitni slojevi (enkapsulanati) kao i kompletne organske tandem solarne ćelije koje koriste nano-žice srebra kao transparentne elektrode. Prvi deo teze fokusiran je na nano-žice srebra i nanokompozite na bazi nanožica srebra. Nano-žice su sintetisane jednostavnom metodom poliol redukcije. Osnova ovog istraživanja bila je razumevanje mehaniza
...
ma kvašenja u čvrstom stanju i zavarivanja do kojih dolazi prilikom zagrevanja nano-žica, pre nego što je sloj cink oksida dopiran aluminijumom nanešen radi poboljšanja svojstava, od suštinskog značaja za elektrodu u solarnoj ćeliji. Mikrostrukturna karakterizacija korišćenjem skenirajuće elektronske mikroskopije (SEM) i transmisione elektronske mikroskopije (TEM) otkrila je da se kvašenje i zavarivanje odvijaju samo između nano-žica čiji su poluprečnici zakrivljenja u tački dodira veoma različiti. Rezultati su takođe pokazali da, kod dve nano-žice u kontaktu, prilikom zagrevanja, atomi srebra iz područja nano-žice u kontaktu malog poluprečnika zakrivljenja difunduju i ugrađuju se u zonu zavarenog spoja, koja povezuje dve nano-žice. Kristalografska orijentacija zavarenog spoja nasleđena je od nano-žice u velikog poluprečnika zakrivljenja u tački dodira. Ugao kvašenja između dve nano-žice manji je od 4.8°, što je indikator potpunog kvašenja. Tomografija je korišćena kako bi se bolje razumela morfologija zavarenog spoja i potvrdio mehanizam zavarivanja, ustanovljen na osnovu rezultata transmisione elektronske mikroskopije poprečnih preseka nano-žica. Mapiranje orientacije i naprezanja elektroskom difrakcijom urađeno je kako bi se utvrdila raspodela naprezanja u nano-žicama i potvrdila kristalografska orijentacija zavarene zone. Distorzija kristalne rešetke direktno je merena mapiranjem pomeranja atomskih kolona na slikama skenirajuće transmisione elektronske mikroskopije poprečnih preseka nano-žica, pripremljenih fokusiranim jonskim snopom (FIB metodom). Ustanovljena je neravnomerna raspodela naprezanja u dvojnikovanim segmentima nano-žica...
Faculty:
Универзитет у Београду, Технолошко-металуршки факултет
Date:
09-12-2016
Projects:
Keywords:
silver nanowires / nanožice srebra / organic solar cells / tandem solar cells / silver dendrites / twinning / polymer nanocomposites / polyvinyl butyral / carbon nanotubes / graphene / transmission electron microscopy / organske solarne ćelije / tandem solarne ćelije / dendriti srebra / dvojnikovanje / polimerni nanokompoziti / polivinil butiral / ugljenične nanocevi / grafin / transmisiona elektronska mikroskopija