Biološki efekti ekstrakata korena lincure (Gentiana lutea) - inhibicija enzima, antioksidativna i antimikrobna aktivnost
Biological effects of gentian root extracts (gentiana lutea)- enzyme inhibition, antioxidative and antimicrobial activity.
Author
Nastasijević, Branislav J.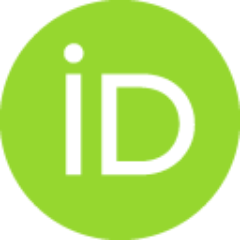 Mentor
Dimitrijević-Branković, Suzana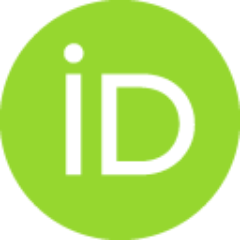 Committee members
Vasić, Vesna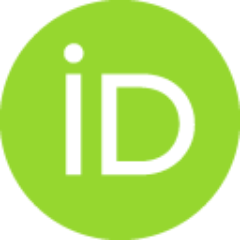 Antonović, Dušan
Dimitrijević-Branković, Suzana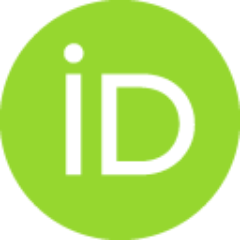 Vasić, Vesna

Abstract
Predmet istraživanja doktorske disertacije je bio usmeren na ispitivanje bioloških efekata ekstrakata korena lincure i određivanje njihovog kvalitativnog i kvantitativnog sastava. Ispitivan je uticaj ekstrakata i konstituenata lincure (G. lutea) na aktivnost enzima mijeloperoksidaze (MPO), acetilholinesteraze (AChE) i ekto-ATPaze (E-NTPDaze) sa membrane sinaptozoma. Takođe, određivana je antioksidativna, antimikrobna, radioprotektivna i antiproliferativna aktivnost ekstrakata lincure i njenih konstituenata. Najzad, ispitan je i uticaj pojedinih konstituenata lincure na proces apoptoze humanih leukocita. Za proučavanje navedenih bioloških efekata pripremljeni su vodeni, kiseli (4% sirćetna kiselina, v/v) i etanolno vodeni (25, 50, 75 i 96% etanola u vodi, v/v) ekstrakti. Genciopikrozid, loganska kiselina, sverozid, svertiamarin, izoviteksin, amarogentin i izogentizin su izabrani kao konstituenti lincure čija je biološka aktivnost ispitivana. Kvalitativni sastav ekstrakata određivan je p
...
rimenom tečno-masene hromatografije: HPLC-MS/ESI-TOF, MALDI-TOF i UPLC-PDA. Kvantitativna analiza ekstrakata kojom su određivane koncentracije navedenih konstituenata izvšena je pomoću UPLCTQD- MS/MS. Kvantitativnom analizom je utvrđeno da su genciopikrozid i loganska kiselina najzastupljenija jedinjenja u svim ekstraktima (0,9 do 2,5% genciopikrozid i 0,3 do 0,9% loganska kiselina), izogentizin je prisutan samo u etanolno vodenim ekstraktima (50- 96% EtOH, v/v) a amarogentin i izoviteksin su prisutni u tragovima. Kao najpotentniji inhibitori enzima MPO, AChE i E-NTPDaze su se pokazali etanolno vodeni ekstrakti. Pri koncentraciji od 100 g/mL, 50% i 75% EtOH ekstrakti inhibiraju 100% aktivnosti MPO, a u grupi ispitivanih konstituenata najjači inhibitor je genciopikrozid sa IC50=0,80,1 g/mL (2,25 M). Najviši stepen inhibicije AChE (54%) postignut je sa 75% EtOH ekstraktom, pri koncentraciji od 50 g/mL a od konstituenata sa loganskom kiselinom (39%) pri C= 6,77 M. Sposobnost inhibicije ENTPDaze su pokazali svi ispitivani ekstrakti u opsegu od 45 do 53% (vodeni i 50% EtOH) pri koncentraciji od 200 g/mL...
The objective of the study of this doctoral thesis was focused toward investigation of the biological effects of G. lutea extracts and determination of their qualitative and quantitative composition. The activity of enzymes, myeloperoxidase (MPO), acetylcholinesterase (AChE) and synaptosomal membrane ecto-ATPase (ENTPDase) were investigated. Also, antioxidative, antimicrobial, radioprotective and antiproliferative activity of Gentian extracts and their constituents were determined. Finally, the influence of the individual G. lutea constituents on apoptosis of human leukocytes was examined. For the study of the mentioned biological effects water, acidic (4 % acetic acid, v/v) and ethanol-water extracts (25, 50, 75 and 96% ethanol in water, v/v) were prepared. Gentiopicroside, loganic acid, sweroside, swertiamarin, isovitexin, amarogentin and isogentisine were selected as G. lutea constituents whose biological activity was investigated. The qualitative composition of the extracts was det
...
ermined by liquid chromatography coupled with mass spectrometry: HPLC-MS/ESI-TOF, MALDITOF and UPLC-PDA. Quantitative analysis of the extracts, which was used for the determination of the constituent's concentration, was performed using UPLC-TQDMS/ MS. Quantitative analysis showed that the gentiopicroside and loganic acid are the most abundant compounds in all examined extracts (0.9 to 2.5% and 0.3-0.9% of gentiopicroside and loganic acid, respectively), while isogentisin is only present in the ethanol water extracts (50-96%, v/v) and amarogentin and isovitexin are present only in traces. The ethanol water extracts proved to be the most potent inhibitors of MPO, AChE and E-NTPDase enzymes. At a concentration of 100 μg/ml, 50% and 75% EtOH extracts inhibited 100% of MPO activity, and in the group of examined constituents the strongest inhibition was achieved with gentiopicroside with an IC50 = 0.80.1 g/mL (2.25 M). The highest degree of inhibition of AChE (54%) was obtained with 75% EtOH extract at a concentration of 50 g/mL while in the group of constituents the highest degree of...
Faculty:
Универзитет у Београду, Технолошко-металуршки факултет
Date:
23-09-2016
Projects:
Keywords:
AChE / AChE / amarogentin / Aspergillus / E-NTPDaza / Fusarium / G. lutea / genciopikrozid / MPO / izogentizin / 50% EtOH. / amarogentin / Aspergillus / E-NTPDase / Fusarium / G. lutea / gentiopicroside / MPO / isogentisine / 50% EtOH