Prediktivna vrednost vaskularne starosti u proceni uspeha estetskih intervencija na licu
Vascular age as a predictor of facial aesthetic surgery outcomes
Author
Tepavčević, Brankica B.
Mentor
Radak, Đorđe
Committee members
Janjić, Zlata
Jovanović, Milan
Ilijevski, Nenad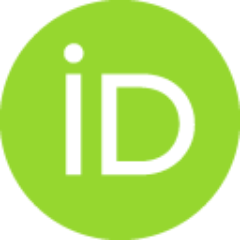 Abstract
Uvod: Poslednjih decenija registrovan je značajan trend porasta broja estetskih invanzivnih i neinvazivnih intrevencija na licu. Ipak, iako predstavlja jedno od najdinamičnijih polja u oblasti plastične hirurgije, efekti ovakvih vrsta intrevencija nisu jasno definisani. Iako tradicionalni postoperativni ishodi, koji uključuju procenu smrtnosti i učestalosti komolikacije i dalje čine glavne ishodne varijable, uočeno je i da samo procena efekata intervencije od strane samih pacijenata ima veoma značajnu ulogu u sveobuhvatnoj proceni efektivnosti ovakvih procedura. U tom smislu, procena kvaliteta života je identifikovna kao značajan indikator postoperativnog zadovoljstva. Imajući u vidu činjenicu da endotelna funkcija odražava vaskularno zdravlje organizma, koncept vaskulane starosti počinje da zauzima sve važniju ulogu u mnogim istraživanjima. Vaskularna starost predstavlja hronološku starost korigovanu u odnosu na individualno aterosklerotično opterećenje. Naime, uočeno je da prisustvo,
...
kao i težina prisustva aterosklerotičnih promena mogu da se značajno razlikuju kod osoba istog uzrasta i da može značajno da utiče na verovatnoću nastanka i ishoda mnogih oboljenja i/ili intrevencija. Ciljevi: (I) Preoperativno ispitivanje vaskularne starosti ispitanika podvrgnuih estetskim intervencijama na licu. (II) Ispitivanje korelacije vaskularne starosti pacijanata i učestalosti i težine komplikacija nakon estetske intrevencije na licu. (III) Ispitivanje prognostičkog značaja vaskularne starosti na ishod estetske intervencije na licu. Metod: Istraživanje je dizajnirano po tipu prospektivne kohortne studije. U studiju su uključeni svi pacijenti koji su u periodu od oktobra 2014. godine do novembra 2015. godine kod kojih je urađena transplatacija masnog tkiva i koji su dali pisanu saglasnost za učešće u istraživanju. Kriterijumi za isključivanje bili su sledeći: prisustvo psihijatriskog oboljenja i korišćenje antidepresiva u u poslednjih 6 meseci , kao i prisustvo akutnih i hroničnih oboljenja kože. Intervencija se radila u lokalnoj anesteziji. Nakon standardne preoperativne pripreme i pripreme operativnog polja, nakon pravljenja incizije na koži donorne regije (donji abdomen/bokovi) pomoću kanile za infiltraciju u potkožno masno tkivo se infiltrirao fiziološki rastvor sa lidokainom i adrenalinom ( 1% Lidocain a 1:100000 Epinefrin). Nakon 10-15 min od ubrizgavanja kroz isti otvor se pomoću kanile za aspiraciju aspiriralo masno tkivo. Masno tkivo se uzimalo pomoću Tulip kanile 2,4mm dijametra a dužine 15cm sa 5 otvora specijalno dizajniranih da minimalizuju oštećenje ćelije masnog tkiva...
Objective: Facial aesthetic surgery is an important and challenging area of continued expansion in plastic surgery. However, despite representing one of the fastest growing fields of aesthetic surgery, the effects of facial aesthetic surgery on patients are still not well understood. Namely, the assessment of aesthetic surgery outcomes is well recognized as very complex and difficult. Although traditional surgical outcomes, such as postoperative complications and mortality rates, remain important, it has been emphasized that these indicators are no longer sufficient on their own. In more recent years, the quality of life (QoL) assessment is recognized as the additional tool of addressing the issue of measuring patient satisfaction in aesthetic surgery. It is widely accepted that endothelial function reflects vascular health, but the concept of vascular age (VA) is still a challenging and ongoing research area. Additionally, VA represents the chronological age (CA) adjusted for individu
...
al's atherosclerotic burden, thus leading to the fact that there may be a substantial difference between these two types of ages in one person. Namely, the atherosclerotic burden may differ largely between individuals of same age, reflecting different effects of environmental and genetic factors in the atherosclerotic process in each individual. Aims: (I) to investigate the impact of facial lipofilling on patient's perceived improvement in facial appearance and QoL after 1-month and 6-month follow-up; (II) to assess preoperative VA in a group of patients who underwent facial lipofiling; (III) to estimate correlation between VA and frequency and severity of postoperative complications; (IV) to assess the prognostic value of VA in prediction of facial lipofiling outcomes. Methodology: A panel study design was employed to explore a combination of crosssectional and longitudinal data. In the period from October 1, 2014, to November 1, 2015, all consecutive subjects who underwent a facial lipofilling were considered for enrollment in the study. The inclusion criteria were as follows : indication for facial lipofilling for rejuvenating purposes and written informed consent. Exclusion criteria were as follows: preexisting psychiatric disorders and antidepressive therapy during the last month. Facial procedures are performed under local anesthesia. Additionally, the donor site (lower abdomen/ hips) was infiltrated with 0.5% lidocaine and 1:200,000 epinephrine. After 10 to 15 minutes, a stab incision was made on donor area with an 18-gauge needle, and fat harvesting may be started through the same stab incision...
Faculty:
Универзитет у Београду, Медицински факултет
Date:
17-09-2016
Keywords:
Vaskularna starost / vascular age / CIMT / predictors / facial lipofiling / quality of life / quality of life / CIMT / prediktori / liposklultura lica / kvalitet života