Psihološke promene u žena inficiranih humanim papiloma virusom
Psychological changes in women infected with human papillomavirus
Author
Popovac, Svetlana R.
Mentor
Marković-Denić, Ljiljana
Committee members
Kesić, Vesna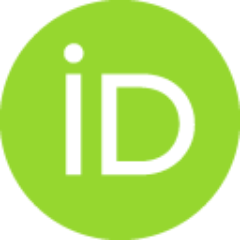 Argirović, Rajka
Živadinović, Radomir
Maksimović, Nataša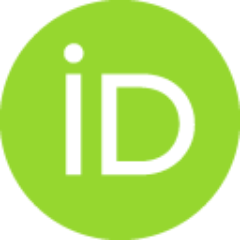 Abstract
Uvod. Cilj doktorske disertacije je da sagleda psihološke promene žena nakon saznanja da je rezultat citološkog brisa atipičan i da je potrebno testiranje na prisustvo HPV-a. S obzirom da je HPV infekcija najčešća kod žena reproduktivnog perioda, sagledavanje anksioznosti žena koje su upućene na dodatni ginekološki pregled (kolposkopski i citološki) je od posebnog značaja. Pored toga sagledan je i uticaj nivoa znanja o HPV infekciji na anksioznost žena, kao i promene u kvalitetu života posle dobijanja atipičnog rezultata. Metod. Procena psihološkog uticaja dijagnostikovanja HPV infekcije ispitana je u prospektivnoj kohortnoj studiji otvorenog tipa. Prospektivna kohortna studija je obuhvatila 324 ispitanice, kod kojih je ustanovljen abnormalni PAP nalaz na nivou primarne zdravstvene zaštite i koje su upućene u GAK "Narodni front" radi kolposkopskog i citološkog pregleda. Procena anksioznosti i kvaliteta života žena pri saznanju o bolesti vršena je uz pomoć upitnika. Rezultati. U proceni
...
psihološkog stanja pacijentkinja pre same citologije i kolposkopije, nije uočena značajna razlika u nivou zabrinutosti u vezi sa rezultatima testa (4.09 vs. 4.22, p=0,628) kao ni u nivou zabrinutosti u vezi sa nastankom karcinoma grlića materice (3.99 vs. 4.14, p=0,517), procenjenih pomoću Likertove skale. Međutim, značajno viši stepen anksioznosti (3,83 (7,45) vs.6,13(9,00), p=0,008), veći psihološki distres (1,36 (2,50) vs.1,93(2,79), p=0,017) i lošiji kvalitet života procenjen EQ-5D VAS skalom (77.35±15.63 vs.81.14±16.07, p=0.020) uočeni su kod žena sa pozitivnim rezultatima testa. Nakon druge procene psihološkog stanja pacijentkinja (nakon sprovođenja citologije i kolposkopije) jedino je anksioznost dostigla graničnu statističku značajnost nakog korigovanja za starost i razlike u bazičnim psihološkim parametrima (p=0,053). Samo 144 (44,4%) žena je čulo za HPV. Mlađe žene i one sa višim obrazovanjem pokazale su bolje znanje o HPV infekciji (r=-0,113, p=0,048 and r=0,145, p=0,012). Što se tiče psiholoških parametara, stepen znanja o HPV infekciji značajno je korelirao sa višim stepenom zabrinutosti vezane za rezultate citologije i kolposkopije (r=0,154, p=0,006), anksioznošću (r=0,207, p<0,001), psihološkim distresom (r=-0,173, p=0,002) i kvalitetom života (r =-0,153, p=0,006). Zaključak. Edukacija i uvođenje organizovanog skrining programa smanjuje nivo anksioznosti i poboljšava kvalitet života kod žena.
Introduction. The aim of the doctoral dissertation is to examine the psychological change after knowing that the result of cytological smears are atypical and need to test for the presence of HPV. Given that HPV infection is most common in women of reproductive period, seeing the anxiety of women who were referred for additional gynecological examination (colposcopy and cytology) is of particular importance. In addition and the impact of the level of knowledge about HPV infection in the anxiety of women is reviewed, as well as changes in quality of life after receiving atypical results. Method. Assessment of the psychological impact of diagnosis of HPV infection was studied in an open prospective cohort study. The study included 324 respondents who received abnormal PAP findings at primary health care level and referred to the GAK "Narodni Front" for colposcopic and cytologic examination. Assessment of participants' anxiety, quality of life and knowledge about the disease were carried
...
out by the means of questionnaires. Results. At the pre-procedural assessment, there was no significant difference in the concern about test results (4.09 vs. 4.22, p=0,628) and the perceived risk of developing cervical cancer (3.99 vs.4.14, p=0,517) using self-assessment by Likart scales. However, women with abnormal test results reported significantly higher level of anxiety (3,83 (7,45) vs.6,13(9,00), p=0,008), worse general health 1,36 (2,50) vs. 1,93 (2,79), p=0,017) and poorer quality of life assessed by EQ-5DVAS score (77.35±15.63 vs.81.14±16.07, p=0.020) than women with normal results. At the post-procedural assessment, only anxiety reached marginal significance after adjustment for age and baseline psychological differences (p=0,053). Only 144 (44,4%) of women have heard of HPV. Younger and more educated women showed better knowledge about HPV infection (r=-0,113, p=0,048 and r=0,145, p=0,012). Regarding the psychological parameters, level of knowledge about HPV infection significantly correlated with higher degree of concern about results of cytology and colposcopy (r=0,154, p=0,006), anxiety (r=0,207, p<0,001), psychological distress (r=-0,173, p=0,002) and quality of life (r = -0,153, p=0,006) before the gynecological examination. Conclusion. Education and the introduction of an organized screening program could reduce the level of anxiety and improves quality of life in women.
Faculty:
Универзитет у Београду, Медицински факултет
Date:
26-09-2016
Keywords:
karcinom grlića materice / cervical carcinoma / screening / colposcopy / PAP smear / anxiety / quality of life / skrining / kolposkopija / PAP nalaz / anksioznost / kvalitet života