Značaj sistolne disfunkcije leve komore nakon primarne perkutane koronarne intervencije u akutnom infarktu miokarda sa ST-elevacijom
Importance of systolic left ventricular dysfunction after primary percutaneous coronary intervention in acute myocardial infarction with ST-elevation
Author
Rajić, Dubravka B.
Mentor
Matić, Mihailo
Committee members
Mitrović, Predrag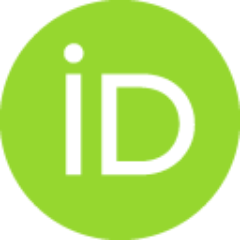 Stefanović, Branislav
Vasiljević-Pokrajčić, Zorana

Abstract
Uvod: Rano i kompletno uspostavljanje protoka kroz infarktnu arteriju je glavni mehanizam kojim reperfuziona terapija poboljšava ishod kod pacijenata sa akutnim infarktom miokarda sa ST-elevacijom (STEMI). Primena primarne perkutane koronarne intervencije (PCI) kod pacijenata sa STEMI dovodi do ograničavanja veličine infarkta i na taj način zaštite sistolne funkcije leve komore. Međutim, kod jednog broja bolesnika i pored dobre reperfuzije dolazi do razvoja sistolne disfunkcije leve komore (SDLK) sa ili bez znakova manifestne srčane insuficijencije. Cilj: Glavni cilj studije je bio da se utvrde prediktori razvoja SDLK kod bolesnika sa STEMI koji su lečeni primarnom PCI kao i da se utvrdi uticaj SDLK na intrahospitalnu i 1- godišnju prognozu bolesnika. Metode: Studija je obuhvatila 348 bolesnika sa prvim STEMI koji su lečeni primarnom PCI unutar 12h od pojave bola u grudima. Prema vrednostima EF koja je određivana 3-5 dana hospitalizacije ehokardiografskim pregledom (po Simpsonovoj meto
...
di) bolesnici su podeljeni u dve grupe: ispitivana grupa u koju je uključeno 180 bolesnika sa EF ≤ 40%, odnosno sa SDLK i kontrolnu grupu koju je činilo 168 bolesnika koji su imali EF > 40%, odnosno bez SDLK. Univarijantna i multivarijantna regresiona analiza su korišćene za utrvđivanje prediktora razvoja SDLK kao i za utvrđivanje prediktora mortaliteta i glavnih neželjenih kardiovaskularnih i cerebrovaskularnih događaja (MACE) u intrahospitalnom i 1-godišnjem praćenju. Rezultati: Kao nezavisni prediktori SDLK su se izdvojili: BNP, CK max, ishemijsko vreme i prednja lokalizacija infarkta. Intrahospitalni mortalitet je iznosio 1.7% i svi umrli su bili u grupi sa EF ≤ 40%. Tokom praćenja od godinu dana ukupno 19 (5.5%) bolesnika je imalo smrtni ishod i to značajno više u grupi sa SDLK. Kao nezavisni prediktori 1-godišnjeg mortaliteta su se izdvojili: BNP, EF, starosna dob ≥ 65 godina, SI tokom hospitalizacije, TIMI (Thrombolysis in myocardial infarction) protok < 3 posle PCI, broj neutrofila i ishemijsko vreme. U intrahospitalnom praćenju glavne neželjene kardiovaskularne i cerebrovaskularne događaje (MACE) je imalo 4.6% bolesnika, a kao nezavisni prediktori MACE su se izdvojili: Killip klasa tokom hospitalizacije, TIMI < 3 posle PCI, CRP i rana tromboza stenta. U 1- godišnjem periodu praćenja MACE je registrovan kod 12.4% bolesnika. Multivarijantnom logističkom regresionom analizom kao nezavisni prediktori MACE su se izdvojili: SDLK, Killip klasa tokom hospitalizacije, broj leukocita, ishemijsko vreme, tromboza stenta, vrsta stenta i višesudovna koronarna bolest...
Background: To successfully reestablish complete flow through the infarct related artery on time is the main mechanism by which reperfusion therapy provides improvements of outcome to patients gone through acute myocardial infarction with ST elevation (STEMI). Primary percutaneous coronary intervention (PCI) applied to patients with STEMI limits the size of infarct and that way protects left ventricular systolic function. However, in some cases, even with a good reperfusion, patients still develop left ventricular systolic dysfunction (SDLV) with or without signs of heart failure (HF). Objective: The main objective of the study was to determine the predictors of SDLV development in patients with STEMI, treated with primary PCI, and to determine the effect of SDLV on in-hospital and one-year outcome. Methods: The study includes 348 patients with a first STEMI, treated with primary PCI within 12 hours of the chest pain appearance. Patients underwent a standard echocardiography (Sympson's
...
method) on the 3th or 5th day of hospitalization and were devided in two groups related to registrated EF values: group of 180 patients that were registrated EF ≤ 40% (SDLV) and control group of 168 patients EF > 40%, who did not have SDLV. For SDLV development predictors specification, as well as for one-year mortality and major adverse cardiovascular and cerebrovascular events (MACE) predictors specification, univariate and multivariate regression analysis were used, during in-hospital and one-year monitoring period. Results: Independent predictors of SDLK are: BNP, peak CK, ischemic time and anterior wall infarction. In-hospital mortality rate was 1.7% and all deaths happened in the group with EF ≤ 40%. During the one-year follow-up, a total of 19 (5.5%) patients died, significantly higher in the group with SDLK. As for one-year mortality independent predictors: BNP, EF, age ≥ 65 years, HF during hospitalization, TIMI (Thrombolysis in myocardial infarction) flow < 3 after PCI, neutrophil count and ischemic time, stand out. Inhospital monitoring showed MACE had 4.6% of patients, and as for independemt MACE predictors, Killip class during hospitalization, TIMI flow < 3 after PCI, CRP and early stent thrombosis, were allocated. In one year period folow-up, MACE was registrated within 12.4% of patients. Multivariate logistic regression analysis showed as independent MACE predictors: SDLK, Killip class during hospitalization, leukocyte count, ischemic time, stent thrombosis, stent type and multivessel coronary disease...
Faculty:
Универзитет у Београду, Медицински факултет
Date:
23-09-2016
Keywords:
sistolna disfunkcija leve komore / left ventricular systolic dysfunction / STEMI / percutaneous coronary intervention / prognosis / STEMI / perkutana koronarna intervencija / prognoza