Метафизички смисао светлости у уметничкој прози Николе Милошевића
Metaphysical meaning of light in literary prose of Nikola Milošević; Метафизический смьсл светлости в художественной прозе Николи Милошевича
Author
Stanković, Jovica B.
Mentor
Lompar, Milo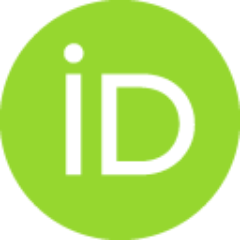 Committee members
Popov, Jovan
Nikolić, Nenad
Nenin, Milivoj

Abstract
Никола Милошевић, знаменити професор Филолошког факултета Универзитета у Београду и редовни члан Српске академије наука и уметности, умро је, као што је познато, 24. јануара 2007. године. Радован Биговић је, поводом његове смрти, рекао да ће се његово огромно дело тек проучавати и да ће, као такво, сигурно бити предмет озбиљних научних студија и књига. Свако ко је слушао предавања Николе Милошевића или читао његове књиге осећао је и нехотице харизматичност његових речи. Вођени дивљењем према његовој личности и делу, и сами смо се упустили у истраживања извесних аспеката његовог дела. Напоредо са другим његовим делима, нашу пажњу све време привлачила је његова уметничка проза која обухвата, пре свега четири романа која је објавио...
As it is known Nikola Milošević, a renowned professor at the Faculty of Philology, Belgrade University and a full member of Serbian Academy of Sciences and Arts, died on January 24, 2007. Upon the news of his death Radovan Bigović said that his immense work would yet to be explored and therefore he would be the topic of many studies and a lot of books. All those who attended the lectures of Nikola Milošević or have read his books could detect, though unintentionally, the charisma of his words. Inspired by his personality and his work, I have olso delved into studying certain aspects of his work. My attention has been primarily focused on his literary prose chiefly consisting of for novels published. Having read his own books and the books written on him, I got the impression that no one had examined the theme of light in his literary prose. It is doubtless that the theme deserves to be explored. I suggest that the title of the thesis should be Metaphysical Meaning of Light in Literary
...
Prose of Nikola Milošević...
Faculty:
Универзитет у Београду, Филолошки факултет
Date:
07-09-2016
Keywords:
Светлост / Light / "A Study in Anthropology" / novels of Nikola Milošević / literary prose / transcendence / melancholic allusion / metaphysical allusion / metaphysical meaning / God / "Оглед из антропологије" / романи Николе Милошевића / уметничка проза / трансценденција / меланхолични наговештај / метафизички наговештај / метафизички смисао / Бог